Meet Bonnie Rabinovitch-Mantel, Attorney, Founder and Managing Partner of Primus Family Law Group, San Diego, CA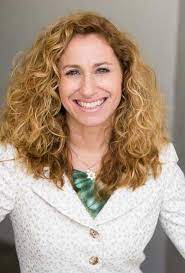 I am so excited to welcome Primus Family Law Group–Bonnie Rabinovitch-Mantel and Kimberly Soule as Divorced Girl Smiling Trusted Professionals! Primus Family Law Group is a San Diego based firm with a mission to advocate for and represent their clients while taking a reasonable approach to how law is practiced in San Diego.
In the conversations I've had with Bonnie, I find her extremely passionate and full of energy and dedication to her clients. Bonnie emits such positivity and compassion, but at the same time I can see that she fights for her clients tooth and nail. Bonnie has been a divorce attorney for over a decade, and is also a Certified Family Law Specialist. What is that? It's a special certification that involves a passed written exam, the demonstration of a high level of experience, and being favorably evaluated by other attorneys and judges. This certification is a testament to Bonnie's commitment to the field of family law. Welcome to the Divorced Girl Smiling trusted professionals team, Bonnie!
Sincerely,
Jackie Pilossoph, Founder, Divorced Girl Smiling
Bonnie's Bio:
Bonnie Rabinovitch-Mantel, CFLS, is a divorce attorney, and Founder and Managing partner at Primus Family Law Group. Bonnie is a multifaceted dynamo with many talents that make her truly an asset to her clients. She is a passionate and aggressive attorney who has handled many complex matters for her clients.
Bonnie was born and raised in Montreal, Canada, where she graduated from McGill University Law School with Honors, Distinction, and two law degrees. Bonnie was published twice in a prominent Canadian Law Journal. Aside from her numerous distinctions, Bonnie has two business degrees, in Marketing and Entrepreneurship, which she also received from McGill University in Montreal. Bonnie's passion has always been the law since 2006 as an attorney in Family Law. Bonnie is fluent in two languages, but, can speak four. Her depth of experience and educational background makes her uniquely qualified for her work in Family Law and able to handle the most complex of cases.
Bonnie brings a humorous approach to even the toughest situations, and, her clients love her dedication and personal attention. When Bonnie is not at work, she enjoys hiking, working out, and spending time with her family. Bonnie has been married for 19 years and she has three wonderful children who are her pride and joy and the main reasons she brings such passion to her career.
Kimberly Soule's Bio: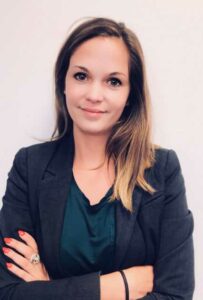 Kimberly Soule, CFLS, is a an Associate Attorney at Primus Family Law Group. Kimberly was born and raised in a rural town in Vermont. After graduating high school, Kimberly decided to pursue her Bachelor Degree from the University of Hawai'i at Manoa where she obtained her Bachelor of Science in Family Resources. Through her academia in learning family dynamics, relationships, and development, Kimberly found her passion working with and for families. This led to Kimberly's decision to pursue a career in law, specifically Family Law. Kimberly attended California Western School of Law where she obtained her JD with a concentration in Children, Family, & Elder Law.
Throughout her law school career, Kimberly worked exclusively in Family Law. Since graduation, Kimberly has continued her exclusive devotion to Family Law by providing zealous and diligent representation to her clients. When Kimberly is not practicing law, she enjoys, hiking, camping, going to the beach, relaxing with a good book and glass of wine and spending time with her fur babies. 
Connect with Primus Family Law Group on Social Media:
Testimonials:
"I have been working with the Primus Family Law Group for over a year a now. I picked them to represent me in court because I felt that they understood where I was coming from, they were knowledgeable about my judge and the opposing counsel in my case, and I could quickly tell that they were passionate about helping their clients find solutions. I did not want to work with an attorney that I felt would drag on my case. I wanted to work with people that could help me evaluate my situation, then help me to develop creative proposals focused on problem solving. This past year, their team has proven their expertise and knowledge surrounding family court laws. The added bonus that I have received by being a client of Primus Family Law Group is in the way they have treated me. I really feel like a part of their family each time I meet with them. I have full confidence in their ability to represent me in court hearings whether or not I am able to be present with them."
— Farrah Appleby
"Bonnie is the most fair, caring, and zealous advocate I have ever had the pleasure to work with. She understood what our family was going through and fought hard to do what was right and in the best interests of the family, especially the special needs children. She was not only professionally invested – she was personally invested in getting to the right result. Bonnie was flexible, fair, and her rates were beyond reasonable when compared with others. I simply cannot recommend her highly enough. Bonnie, from the bottom of my heart, thank you. I don't know where we would be today without you."
— Chris Young
"To start, I interviewed 5 family law attorneys. I ended up hiring a "big shot/expensive" attorney downtown San Diego that was referred to me by a friend. This was a big mistake, she took 6 months of my time & money and did nothing! I contacted Bonnie's office and after talking to her over the phone, I knew she would be the one to get the job done! Bonnie was firm and will fight for you and your best interests! I "highly" recommend" Bonnie to anyone going through a divorce or child custody battle."
— Kathy Vazquez
"Very professional individuals, with only the best interest for you, their client(s)… Would highly recommend Bonnie."
— Marcus Catron
"I'm so impressed with caliber of knowledge, expertise, and guidance provided at Primus. I would highly, highly recommend!"
— Liz Margaret
"Let me tell you, Bonnie is one of the best attorneys I have come across! She is very thorough and always on top of her cases. Why would you go anywhere else? You won't be let down when you hire Bonnie— we weren't! Best in town!"
— Kev Thornton
"What drew me to Bonnie Mantel was that she was referred as the "Bulldog Lawyer," and that's what I needed. She immediately put herself between my spouse and I so that my stress level could go down. She didn't let the other attorney control the process, and she stood up for my rights. She anticipated and prepared me every step of the way so I felt relaxed, even though it is a tough thing to go through. Bonnie really cares about people."
— T.P.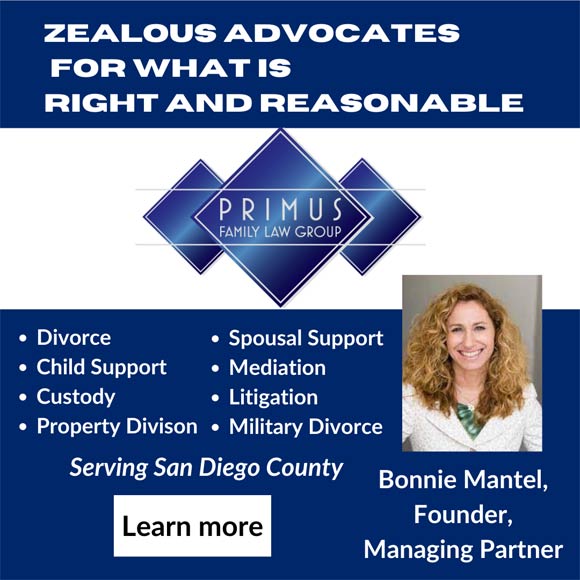 Articles by Bonnie: