Meet the attorneys at Varghese Summersett Family Law Group
J. Turner Thornton, Partner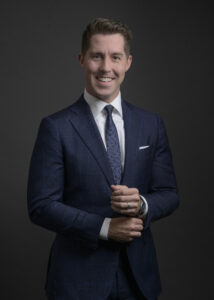 Turner Thornton is a highly-regarded Fort Worth family law attorney who leads Varghese Summersett Family Law Group. A skilled negotiator and experienced litigator, Turner has successfully guided hundreds of individuals and families through the most tumultuous time of their lives.
Divorce, child custody disputes, and property division are among the most contentious and complex cases in the legal system. Turner understands the intricacies and complexities involved in family law and works strategically to find and implement the best strategy for each client. While many cases are resolved through mediation, others require an aggressive courtroom battle. Turner is skilled in all aspects of case resolution and treats every person who walks through his door with honesty, professionalism, and compassion.
In addition to being a highly adept lawyer, Turner is also a family man with deep ties to the community. He was born and raised in North Texas along with his older sister, Katie. He attended Martin High School in Arlington. After high school, Turner attended the University of Texas at Austin, where he graduated in 2009. Afterward, he returned to the Dallas-Fort Worth Metroplex to attend Texas A&M University School of Law (formerly Texas Wesleyan University). There, he obtained his law degree and also met his future wife, Alex – who is a defense attorney at Varghese Summersett. Turner and Alex have a young daughter. They are also the proud parents of two dachshunds, Clifford and Annie. Learn more and contact Turner.
Kristen Carr, Senior Associate Attorney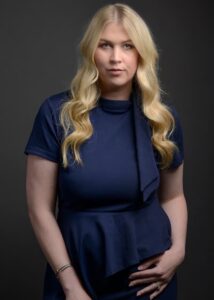 Kristen Carr is a Senior Associate at Varghese Summersett Family Law Group, where she patiently guides clients through life-altering family matters, including divorce, child custody disputes, property division, and adoptions. Kristen understands that family law involves sensitive, and often complex, issues that can be highly emotional for clients. Her compassion, coupled with years of courtroom experience, makes her an excellent advocate for her clients and their children.
Kristen has handled hundreds of family law matters and is skilled in all aspects of case resolution, including trial, mediation, and negotiation. She listens to each client's unique situation and will devise the best strategy moving forward, whether that means working to reach an amicable agreement or aggressively litigating the case in court.
In addition to being a skilled family law attorney and licensed mediator, Kristen is also a devoted wife and mother with a strong commitment to her community. She was born and raised in North Texas. She attended Grapevine High School, where she met her high school sweetheart, and now husband. After high school, she attended Texas Tech University where she graduated Summa Cum Laude and was the highest-ranking graduate in her class. Afterward, she returned to North Texas and obtained her law degree from Texas A&M School of Law.
During her legal career, Kristen has developed passions in two niche areas of family law – protective orders and adoptions. The first allows her to help bring peace and protection to victims of family violence. The latter enables her to help families grow through the addition of a child. One of Kristen's favorite days of the year is National Adoption Day when she volunteers to be the attorney monitor for adoptions in Tarrant County. Kristen and her husband have two young sons and one dog child – a red Labrador named Rose. Learn more and contact Kristen.
Stephanie Sabelhaus, Senior Associate Attorney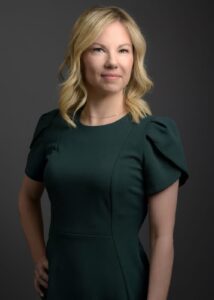 Stephanie Sabelhaus is a senior associate at Varghese Summersett Family Law Group, where she is dedicated to helping clients through some of the most difficult times in their lives. Stephanie understands that family law matters are personal and unique, and she works tirelessly to ensure that her clients'  best interests are always at the forefront.
Stephanie has vast experience handling all aspects of family law, including high-conflict divorce, child custody disputes, and complex property divisions. Stephanie is a skilled negotiator and litigator, and she will fight vigorously for her clients both inside and outside of the courtroom.
In addition to being a fierce advocate for her clients, Stephanie is also a devoted wife, mother, and daughter who understands the importance of family and perseverance. She grew up in the small town of Murphy, a suburb of Plano where her parents still live in the same house in which she was raised. After graduating from Plano East Senior High School, she went on to attend Texas Tech University.
After college graduation, Stephanie spent five years at a medical staffing company before fulfilling her lifelong dream to become an attorney. She received her law degree from Texas A&M University School of Law in 2011 and immediately went to work in the family law arena.
Over the past decade, Stephanie has helped hundreds of people through some of life's biggest challenges, something to which she can relate since she has also been through a divorce. She knows first-hand how difficult and emotional that process can be, but she also knows that there is light at the end of the tunnel.
In her free time, Stephanie enjoys spending time with her husband of seven years and their two young children. She also loves tending to her plants. Learn more and contact Stephanie.
Laura Richardson, Associate Attorney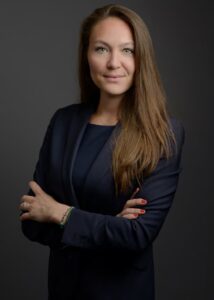 Laura Richardson is an Associate at Varghese Summersett Family Law Group, where she is committed to guiding individuals and families through some of life's greatest challenges. Laura's experience, compassion, and strong work ethic are the foundation of her success as a top Fort Worth family law attorney.
Laura has significant experience handling a wide range of family law matters, including high-asset divorce, contentious child custody disputes, and complex property and debt division. She is a zealous advocate for her clients, whether in the courtroom or at the negotiating table. She will leave no stone unturned in pursuit of the best possible outcome.
Laura's tenacity and legal acumen stems, in part, from her upbringing in Westchester County in New York. The daughter of two corporate attorneys, it was clear early on that Laura was destined to follow her parents into the legal profession. After graduating from Dartmouth College, she attended the University of Virginia School of Law, where she received her law degree in 2012.
After law school, Laura moved to Chicago where she began practicing in the debt finance group of a large law firm. Realizing that her true passion was helping people through difficult times, Laura made the switch to family law. She worked in the family law arena in Key West, Florida, before moving to North Texas.
Along the way, Laura also worked as a journalist and owned her own business in Key West – occupations that only further solidified her skills as an advocate and a problem-solver. Her ultimate goal is to help her clients move on to the next chapter of their lives with as much peace and positivity as possible.
When Laura is not advocating for her clients, she enjoys spending time with her husband and their two dogs, Max and Kal. She also loves softball, traveling, and reading. Learn more and contact Laura.
Hailey Klingbeil, Associate Attorney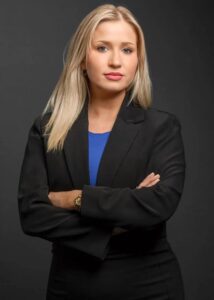 Hailey Klingbeil is an Associate at Varghese Summersett Family Law Group, where she is passionate about helping individuals and families navigate times of change and crisis. She has a deep understanding of the emotional and legal challenges that come with divorce, child custody disputes, property division, and other family matters.
Hailey is committed to providing personalized attention to each client so she can understand their unique situation and tailor a strategy to achieve the best outcome. In some cases, that may mean an aggressive courtroom battle, while in others it might be finding an amicable resolution that avoids the need for contentious and costly litigation.
In addition to being a fierce advocate for her clients, Hailey is also a devoted daughter, sister, and aunt with strong Texas roots. She and her three sisters grew up on a 40-acre farm just outside of Wylie, a quaint suburb of Dallas. After graduating from Wylie East High School, she followed in her family's footsteps and attended Texas A&M University, becoming a third-generation Aggie (along with her sisters).
Afterward, Hailey returned to North Texas to attend Texas A&M School of Law in downtown Fort Worth. While in law school, she received an externship at a family law firm, which sparked her passion for this field. During this time, her sister also adopted a 6-month-old baby girl in Tarrant County – an experience that solidified her passion for family law.
Hailey is dedicated to immeasurably improving clients' lives. She is excited to be part of a team that puts its heart and soul into every case it takes on. When she isn't in the office, Hailey enjoys helping friends and family with interior design projects. Learn more and contact Hailey.
Turner Thornton on the Divorced Girl Smiling Podcast:

Testimonials:
The team from Varghese Summersett are outstanding!! They were able to put my mind at easy over many aspects of the case. Exceptional professionalism!! This is a team of attorneys and legal professionals that show they honestly care about you, keep you informed about your case, and maintain open communication. I would not hesitate to highly recommend this firm!!! Turner Thornton and Julie Lystad are amazing. Thank you!!
-K.K via Google
I have been blown away by how great my team is. I had to change lawyers in the middle of a case and they made it as easy as it could possibly be. They are quick with communication and have been able to explain everything to me so I really understand what is going on and what the next steps are. Julie, Hailey, and Alex are amazing, they have really been able to make a difficult time just a little bit easier. If I could give more stars I would.
-A.M via Google
Kind, compassionate, informative, considerate professionals willing to do the most possible. Their team provided a very positive and comforting experience.
-C.S via Google
This law firm is the best! Helped me get my child custody and child support modified!! I tried starting it on my own but it was too overwhelming. They made the whole process super easy! I only had to go to court for the final hearing which took 15 minutes!! Highly recommended them!!
–C.D. via Google
Laura and Michelle were amazing, super supportive, and listened to everything I was wanting from my divorce to make it as pleasant as possible. They worked quickly to get my divorce papers signed and made sure I was informed about what was going on as fast and as kind as possible. Thank you ladies for being there when my times were rough and making it easier.

-A.Y. via Google
Kristen was there for me the entire process. The worst time of my life she was there and understanding! Her paralegals were just as nice and professional as she was too! I hope no one ever has to use them, but if you do, they will be there! Thank you all!
-C.S. via Google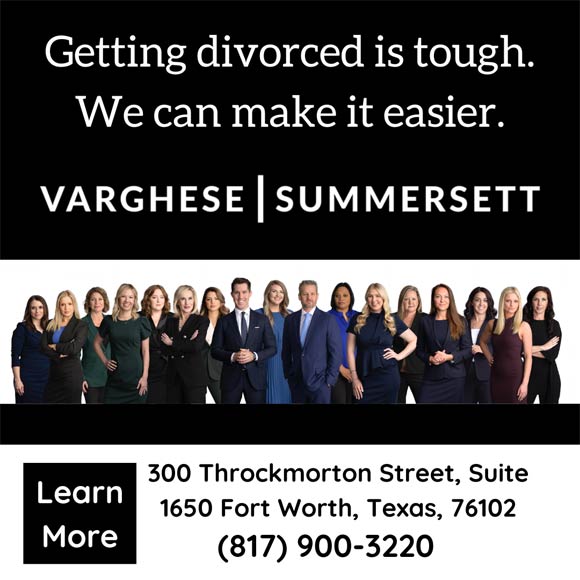 Connect with Varghese Summersett Family Law Group on Social Media:
Articles from Varghese Summersett Family Law Group