Meet Tracy Ann Moore-Grant, Divorce Attorney, North Georgia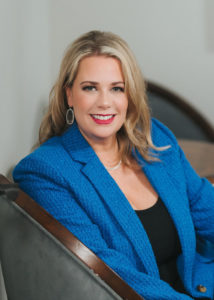 In the conversations I've had with Tracy Ann, it is as clear as day that the Georgia-based divorce attorney is extremely passionate about making sure her clients divorce in an amicable way. Tracy Ann has been a divorce attorney since 2002, and considers herself a "non-litigation attorney," working with her clients in roles that include: an attorney, mediator, arbitrator,  parent coordinator and case consultant.
Tracy Ann's passion for an amicable divorce led her to starting Amicable Divorce Network, an organization comprised of a team of members who are divorce professionals–lawyers, financial advisors, therapists and other specialists, who all share Tracy's mission of amicable divorce.
I am delighted to be partnering with Tracy Ann, and would highly suggest a consultation if you are considering or going through a divorce in the state of Georgia.
Sincerely,
Jackie Pilossoph
Editor-in-chief, Divorced Girl Smiling
Tracy's Bio:
Tracy Ann Moore-Grant is a partner at the Georgia law firm of Patterson Moore Butler. She has practiced exclusively in the area of family law in the North Georgia area since 2002, and has focused her practice on all issues related to families including divorce, child custody, child support, domestic violence and contempt issues. Tracy Ann regularly handles matters which may be low conflict such as an uncontested divorce or complex family law matters such as cases involving psychological custody evaluations and small business and retirement division.
Tracy Ann graduated law school from the University of Memphis, and has been practicing law since 2002. She is the founder of Amicable Divorce Network, an association of seasoned, licensed professionals who are dedicated to helping reasonable people navigate the process of divorce. All network members are vetted to ensure that they are leading experts in their areas of practice and have demonstrated a dedication to the Amicable Divorce Process. Network members provide expert advice and guidance while avoiding traditional, destructive litigation.
To learn more, visit the firm's website, or her bio on Amicable Divorce Network.
Testimonials: