Meet Juli Walton, LCPC, Therapist, Founder, North Shore Reach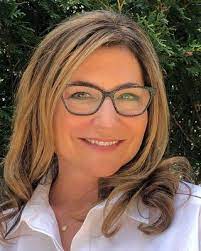 I am so pleased and excited to welcome therapist, Juli Walton to the Divorced Girl Smiling trusted professionals team! I was introduced to Juli by one of my DGS trusted professionals who knows her very well. I immediately felt confident she was someone I would be proud to recommend to the DGS community. Juli is highly experienced, well-respected, and professional, and her dedication to her practice shows in her warmth, enthusiasm, and energy. Welcome to the DGS trusted professionals team, Juli!
Sincerely,
Jackie Pilossoph, Founder, Divorced Girl Smiling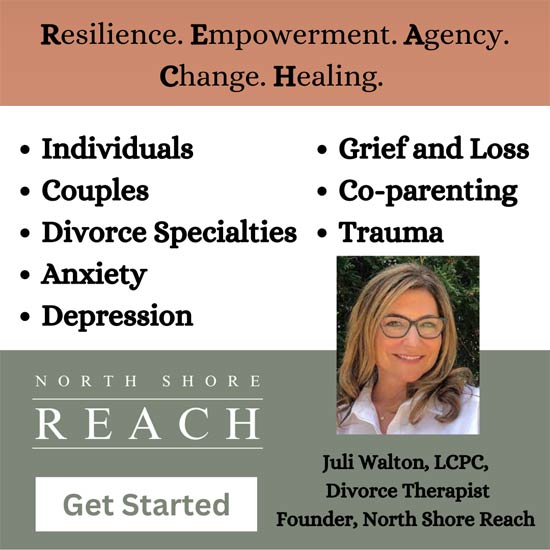 Juli's Bio:
Juli Walton is a Licensed Clinical Professional Counselor (LCPC) committed to supporting individuals, couples, and families in navigating diverse, complex issues. She has extensive experience working with adolescents and adults who struggle with anxiety, depression, trauma, abuse, family conflicts, and transitional life events related to professional challenges, grief, loss, unexpected stressors, and more.
While her specialties are multi-faceted, she is a trained Divorce Therapist and certified Divorce Mediator, credentials for which she earned from Northwestern University, with significant experience supporting clients through the separation and divorce processes. Her related expertise includes mediation, co-parenting, dysfunctional family patterns, and discernment counseling.
Juli believes that, above all else, the work starts with building a safe and non-judgmental relationship, where clients feel empowered to realize their potential. Through her empathetic nature, she provides a supportive space where clients can grow, change, and heal. Juli is intentional in her goal of helping clients create a life that makes them happy.
Juli sees individuals, couples, and families, and aims to help people dealing with divorce. Her treatment specialities include: separation, divorce, post-divorce, discernment counseling, anxiety, depression, grief and loss, trauma, abuse, family conflict, life transitions, mediation and co-parenting. Learn more and/or schedule a complimentary 15-minute consultation here.
Connect with Juli on Social Media:

Articles by Juli: