Meet Tiffany M. Hughes, Divorce Attorney, Principal, Founder of the Law office of Tiffany M. Hughes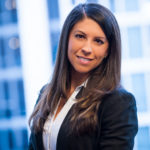 The first time I ever talked to Tiffany, I felt an instant energy and passion from her for helping men and women going through a divorce. Over the past couple years, I have gotten to know Tiffany pretty well, and the more we talk, the more respect I have for her work ethic and her track record of success.
It's easy to see that Tiffany is devoted to her clients, and to making sure they walk away feeling really good about the outcome of their cases. I have recommended clients to Tiffany, and have gotten the nicest phone calls thanking me for doing so. You can also listen to Tiffany on the DGS Podcast.
Sincerely,
Jackie Pilossoph, Founder, Divorced Girl Smiling
Tiffany's Bio:
Tiffany M. Hughes is a divorce attorney and Managing Partner of The Law office of Tiffany M. Hughes. Awarded as a Top 100 in Lawyers Magazine in 2018 and 2019, Hughes represents individuals in all aspects of family and matrimonial law proceedings, including litigation, mediation, allocation of parental responsibility (formerly known as custody), parentage, divorce and other child-related matters.
To learn more or to contact Tiffany, visit her website or call: (773) 893-0228
Connect with Tiffany on social media:
Testimonials/Reviews:
Tiffany took over my child custody case from my initial attorney who literally did nothing for me. Originally, I thought Attorneys were not punctual and were just always unavailable, but with Tiffany that was never the case. Tiffany jumped right in, not missing a beat. She was familiar with what was going on, made recommendations and was always immediately responsive to what I did or did not want to do. She always very clearly advised me of the pros and cons moving forward. Throughout the process, she never lost patience listening to me complain or cry or just calling or emailing about something to set my mind at ease. Though you could say, she is just doing her job, she has a special way of dealing with people, never making you feel like you are bothering her or asking a stupid question. Not only has she acted as my legal counsel, she became my confidant on other levels as well. She is very knowledgeable and responsive and a wonderful attorney. I would highly recommend her to anyone looking for a good attorney. You will not be disappointed! – Jenn
I first met Tiffany Hughes in August, during our initial consultation. She was so kind, friendly, warm, empathetic, professional, not to mention Beautiful, she put me right at ease and I felt SO CONFIDENT that she was the LAWYER for me! I felt very connected and up to date thru out the 5 months which my case lasted. I am very pleased with the work and commitment which I received from her law office! I was also VERY happy and grateful with my outcome! Much more so than I had anticipated. I'm highly recommending this firm! Tiffany, you're Awesome! Thank you SO very much! I am forever grateful, thankful, and happy for EVERYTHING you and your firm did for me. Thank You & God Bless. – Patricia
I interviewed four attorneys before selecting the BEST one to represent me in my divorce after 30 years of marriage . I reflect on the 3 years I worked with The Law Office of Tiffany Hughes and was continually in awe of Tiffany's keen intelligence, her dogged determination and indomitable spirit . She fiercely advocated for me at every twist and turn of a contentious litigation. In court one day, I happened to see all the messages she had received during our time in front of the judge and I was floored to see all the emails and texts needing her response – because I truly felt like I was her only client and Number One Priority . How does she do it ? She's as smart as a whip and her skin is always in the game. Not only that but she is always professional yet very empathetic. She soothed my jagged nerves when needed, and kindly but firmly relayed hard truths about my case at all times. Ms. Hughes knows Family Law, and in the courtroom she's a force to be reckoned with, completely prepared and laser focused in her craft. This recent client wholly admires her and is abundantly appreciative for her knowledge and attention to detail. Also, a shout out and huge thank you to her associate Lydia Karjaka. Much gratitude to these amazing women who contributed to my well-being and helped me to move forward in creating a new chapter in my life – by working tirelessly for closure and a favorable ending to my former chapter . I remain forever appreciative. – Lynda P.
To those who don't understand what its like having the benefit of Tiffany, they don't know what an Attorney is until you have an Attorney like Tiffany on your side. So, if you want an experienced Attorney who doesn't nickel and dime you and will fight for you like your child is her own, then Tiffany is the Attorney for you. Tiffany truly changed my life. My case was very contentious, after my separation my ex wasn't cooperating with me and was basically using our child as a pawn to get a custody agreement that was favorable for her. Tiffany was involved with my separation every step of the way and without her advice and boldness, I would be an every other weekend Father. Due to Tiffany's extensive knowledge of family law, professionalism, work ethic, availability, boldness, etc. I ended up getting a parenting agreement that was favorable to me (more time than 50%). I am extremely happy with having Tiffany handle my case, am glad I had the The Law Office of Tiffany M. Hughes' team behind me during this tumultuous time.– Anonymous
After interviewing several lawyers, I knew that Tiffany was the right one 5 minutes into the conversation. Tiffany is client-focused and works tirelessly on her clients behalf. She always kept me informed and gave me all of my options and outcomes. She took the time to explain every step of the process. In court, she is a pit-bull in stilettos. She takes command of the floor and leads the case, fighting every step of the way.
Tiffany is very compassionate towards the family aspect of divorce. She made sure that before anything, the relationship with my child was secure and helped get me to a schedule where I am an equal part of my child's life. She recognized that my ex was going to use my child and got in front of it.
Tiffany could easily charge way more than she does, but when this woman tells you that she does this for the benefit of parents and families, she means it. Her strength and conviction to fight for her clients is unparalleled.– Jason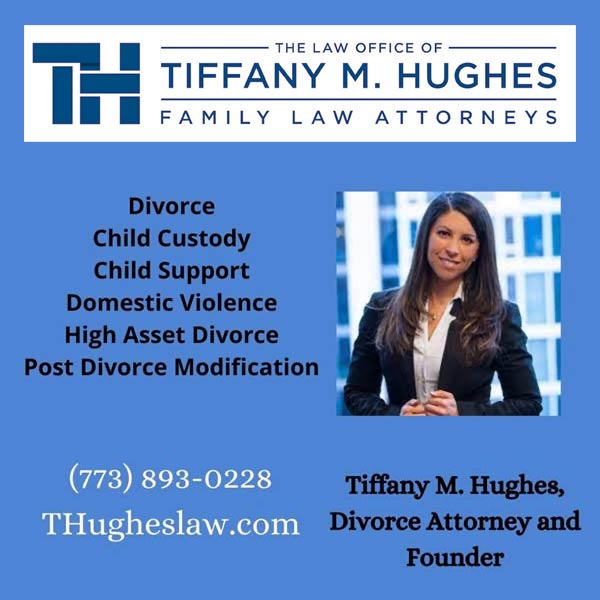 The Divorced Girl Smiling Podcast with Guest, Tiffany M. Hughes:
Articles written by Tiffany: