Meet Brittany Baker, LCSW, Therapist, Founder, Nix Baker Wellness and Therapy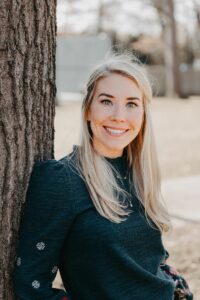 Thinking about divorce, going through a divorce, or being a single parent after divorce can feel like a hectic, stressful and precarious time. Self-esteem is most likely suffering, it's hard to stop the stress and slow down, and you might just be trying to get everything off of your to-do list before you can think about getting help and/or what you want your new life to look like. Since we all know that your to-do list will always be full, you owe it to yourself to take the time to see a professional–someone who is trained and who has the dedication to helping people like you.
Brittany Baker, LCSW is a therapist who works with couples, adults and teens during hard, stressful times, including divorce. I met Brittany through the referral of a colleague I trust, who has referred her to several clients. It was easy to see right away Brittany's commitment to this profession. Brittany is married, she's a mom, and she brings years of experience to the table. Her practice, Nix Baker Wellness and Therapy uses an eclectic, innovative approach aimed to help you breathe more deeply, enjoy parenting more, improve your relationships with family and friends, and help you find (or find more) professional fulfillment. I am very excited to welcome Brittany to the Divorced Girl Smiling Trusted Professional team!
Sincerely,
Jackie Pilossoph, Founder, Divorced Girl Smiling
Brittany's Bio:
As a seasoned therapist and founder of Nix Baker Wellness and Therapy, I am passionate about building a safe, supportive, individualized, and meaningful experience for clients. I want you to feel seen and understood. Therapy starts with creating a strong relationship, continues with building skills that work for your life and meet your needs, and evolves by integrating your past and present to recognize patterns in your life to create lasting positive change.
I am a Licensed Clinical Social Worker and an integrative therapist with over 10 years of experience. I draw from different modalities to create individualized treatment plans for each client. My expertise includes Cognitive Behavioral Therapy (CBT), Dialectical Behavior Therapy (DBT), Motivational Interviewing (MI), Emotion Focus Therapy (EFT), Attachment Therapy, Gottman Method, Solution Focused Therapy, Supportive Parenting for Anxious Childhood Emotions (SPACE), Executive Functioning Coaching, and Strength Based Therapy.
I have extensive experience working with diverse groups of people struggling with anxiety, depression, ADHD, traumatic events, life transitions, substance misuse/abuse, parenting issues, and relationship challenges. I attended the University of Texas at Austin as an undergraduate and completed the Master of Social Work Program at the University of Southern California. I received clinical training and practiced at high-quality teaching medical facilities in the Houston Area. I am a board-approved clinical supervisor for budding clinical social workers in Texas and Illinois, and I provide consultation for other clinicians on tough cases in their own practice.
I am a Texas girl transplanted to the midwest, still learning to survive the winters! I am a mom (human babies and fur babies), a wife, a daughter, a friend and a professional. I, too, work every day to balance it all, find meaning, and shake off the endless to-do list. In my spare time, you will find me outdoors (preferably in the heat) running or exploring a trail. If not outside, I am dreaming up new recipes, exercising, playing silly games with my two girls, or having a good laugh with my husband.
Connect with Brittany on Social Media: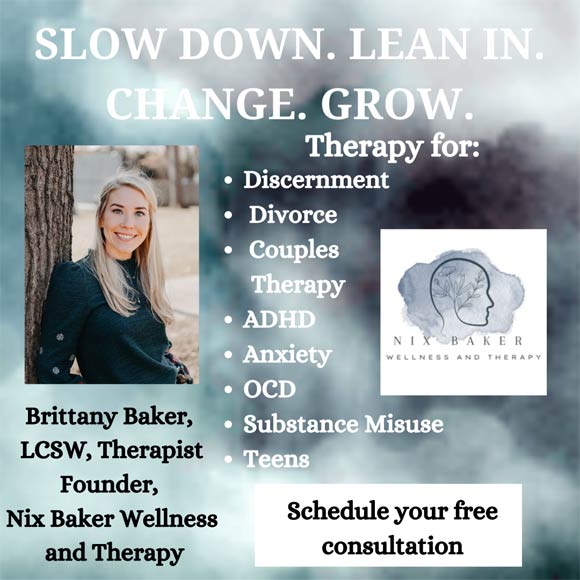 Articles by Brittany: