Meet Affiliates in Counseling and the Center for Divorce Recovery–Jason Price, co-Founder, Rebecca Sheinman, LSW, and Jennifer Solomon, LMSW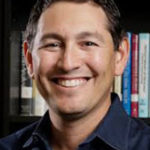 I have known Jason for at least a decade, and coincidentally, he has been the therapist for one of my close friend's son for several years. She actually teared up when talking about how much Jason has helped him.
With his wisdom, his caring, compassionate demeanor, and his passion for emotional wellness, Jason has not only built his own successful practice, but he has helped build a very large therapy practice that is well known and respected in the Chicagoland area.
With several therapists, all with different specialties, Affiliates in Counseling/Center for Divorce Recovery is a practice that truly puts the client first. I have personally been a client of the practice, and know several other people who see therapists there, both for themselves and their children. When people are going through a divorce, therapy, both for parents and for kids is so important. I truly trust Jason and his team to meet this need.
Affiliates in Counseling/The Center for Divorce Recovery has offices in Chicago, Northbrook, and Naperville. To learn more or to contact Jason, or to set up an appointment with one of the therapists, visit the website, or call: (847) 480-0300.
Sincerely,
Jackie Pilossoph, Editor-in-chief, Divorced Girl Smiling
Connect with Affiliates in Counseling/Center for Divorce Recovery on Social Media:
Therapist Bios: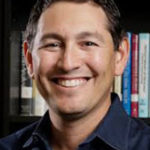 Jason provides individual, couple, and family therapy to adolescents and adults.  Jason has a specialty in working with adolescents, especially teenage boys who are often resistant to therapy. In addition, he has expertise working with couples during times of crisis. Whether it is the decision to stay together or divorce, dealing with extramarital affairs or other areas of conflict, he has had success helping couples identify the underlying problems in their relationship and develop a healthy life together.
Working with individuals, couples, families and groups, Jason has experience treating the following:
Parent/Child conflict
Depression
Self-esteem issues
Generalized anxiety
Psychosomatic problems
Couple and family relationship issues, including affairs, sexuality, anger management, divorce and remarriage
Adolescent issues, including substance use, behavior and conduct problems, school refusal, anxiety, depression, ADHD, and self-harming behaviors.
In addition to providing traditional therapy, Jason provides performance coaching for athletes in various levels of competition.  Blending his competitive golfing history with his passion for psychology, Jason has helped athletes achieve success at both the amateur and professional levels.  He has worked with athletes competing in golf, tennis, baseball, basketball, hockey, diving, cross country, equestrian, lacrosse, and football.  Jason is skilled at helping athletes stay positive, develop a deeper level of focus, and build the mental skills necessary to excel at their chosen sport. Learn more about Jason here.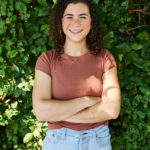 Rebecca is a licensed social worker who provides individual and family therapy to kids, adolescents and adults of all ages. She earned her masters degree in Clinical Social Work from University of Chicago and her bachelors degree in organizational psychology from The University of Michigan. Rebecca has worked in a variety of settings including schools, private practices, and community mental health settings. 
As a native New Yorker, Rebecca has previously worked on Wall Street and understands the stress of Corporate America. After switching careers, Rebecca went on to work with refugees in Uganda. As a former club lacrosse player, Rebecca has a specialty in working with amateur athletes struggling with confidence and performance anxiety. Previously, Rebecca interned at Children's Research Triangle as a trauma therapist and at The Emotional Management Program where she focused on identity exploration, self-esteem, and sex and sexuality. 
Rebecca has experience working with the following:
Anxiety/Stress Management
Behavioral Issues
Depression
Family Conflict
Perfectionism
Life Transitions
Parenting
Women's Issues
Self Esteem
Social Skills
LGBTQ+ Identities
Relationships
Sexual Issues
Perinatal and Reproductive Mental Health 
Learn more about Rebecca here.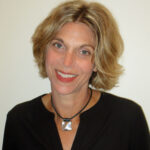 Jennifer is a Marriage and Family therapist treating couples and families as well as individual adults and adolescents. She earned her Master's degree with distinction in family therapy from The Family Institute at Northwestern University. Jennifer's approach to therapy is first and foremost based on sound client relationships. Her compassion, empathy and understanding helps create a solid foundation to help her clients achieve the change they want.
She believes that when people get stuck, it's important to slow down and look at what's getting in the way of being able to move forward. Taking an active role, she encourages clients to look at what they want and need and helps identify possible paths forward. She has a special interest in helping people navigate life cycle transitions and views collaboration with her clients as a key ingredient in helping people get unstuck, make change and grow with confidence.
Jennifer also has a special interest in working with families managing life-threatening food allergies, an area she understands well from her own family experience as well as years of working within the food allergy community.
Jennifer received her first Master's degree in Public Policy from the University of Chicago and has many years of experience in the field of communications, where she counseled a diverse array of clients at the macro level.
Jennifer has experience in:
Couples issues, including communication problems, infidelity and conflict
Lifecycle transitions including marriage, separation, divorce, blended families, parenthood, career, grief and loss
Parent-child conflict
Parenting conflict
Depression
Anxiety
Family of origin issues
Self-esteem issues
Food allergy management and anxiety
Learn more about Jennifer here.
The DGS podcast featuring Rebecca Sheinman:
The Divorced Girl Smiling podcast featuring Jennifer Solomon: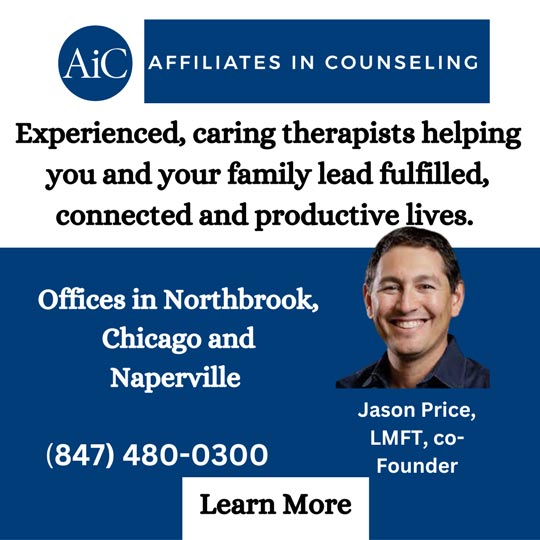 An interview with Therapist, Jennifer Solomon: