Meet Erin Birt, Founder, Birt Family Law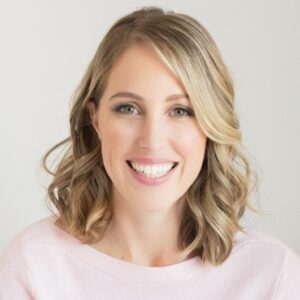 Erin Birt has been practicing divorce law since 2003, and for years she felt like so many of her clients were lost in the litigation world–a process they thought was their best option. That's why in 2010, Erin decided to completely shift gears to settling divorce cases via mediation. Known for being creative, caring, and a role model in the divorce industry, Erin is also a certified drug and alcohol counselor and parenting coordinator. Her top priority: CLIENT WELLNESS. I love that!
Birt Family Law, with its focus on restorative divorce offers mediation, family centered divorce, co-parenting services, and other legal services. The firm also handles uncontested divorces with a flat fee option!
I am so excited to have Erin as a Divorced Girl Smiling trusted professional. Welcome, Erin!
Sincerely,
Jackie Pilossoph, Founder, Divorced Girl Smiling
Erin's Bio:
Since 2003, Erin Birt has focused her practice of mediation and legal services in the areas of parent separation, child centered divorce, and parenting matters.
In 2010, Ms. Birt opened The Law Firm of Erin N. Birt, P.C. (known as Birt Family Law) to provide her clients a variety of alternative dispute resolution and divorce options. Prior to starting the firm, she was employed by several prominent family law firms including Fortunato, Farrell, Davenport & Arnold, Ltd. and Roberts and Associates, P.C. She clerked at Mayer, Brown & Platt, n/k/a Mayer Brown, Earl L. Neal and Associates, LLC, n/k/a Neal & Leroy, LLC, and the DuPage County State's Attorney's Office.
Ms. Birt is also a certified alcohol and drug abuse counselor. Her clinical addiction counseling experience includes DUI risk education and counseling at The Family Connection and inpatient addiction counseling at Adventist Glen Oaks Hospital. Erin now uses her addiction counseling skills and experience to help separating parents, families, and teens effected by drugs or alcohol.  Erin has been a presenter and trainer for the DuPage County Bar Association, International Academy of Collaborative Professionals, Mediation Council of Illinois, and various mediation, counseling, or collaborative practice groups within Illinois and beyond. 
Practice Philosophy
For years, Ms. Birt felt that many of her clients were lost in the wilderness of the divorce litigation world. It was clear to her most cases could and should avoid litigation, however, her clients followed the same litigation path recommended by a well meaning friend or family member.
Born a peacemaker and surrounded by litigation warriors, Erin never lost her compass. She continued on her own path, based on her values and her talents to alleviate concerns and to bring consensus, to lead clients to a place of peace and resolution.
Once a litigation warrior herself, Erin has found a career in mediation and settlement based practices where she is treasured in her community by the very litigators that used to be on the other side of cases. She is known for her creativity and her caringness and is a model for others striving to enter the fields of mediation, parenting coordination, collaborative divorce, and restorative settlement based practices. 
Ms. Birt strives to resolve all family issues respectfully and without unnecessary litigation. She approaches all cases from a perspective of finding a resolution within the family prior to seeking help outside in the court system. 
Connect with Birt Family Law on Social Media:
Testimonials:
It Was Overwhelming To Me Without Erin's Help
I valued how prompt Erin was with everything: every question I had; following up with my submissions; and so on. I also valued her explanation of each step; she was concise and easy to understand, which was invaluable to have with this process, as it was overwhelming to me without Erin's help. I think this entire process was handled very appropriately and professionally.
– Client – Downers Grove, IL
Thoughtful And Respectful
What did I value most about working with Erin Birt? Erin was very skilled communicatively: she listened well, and provided suggestions and/or advice in a thoughtful and respectful manner.
– Anonymous
I Valued Erin's Professionalism
I valued Erin's professionalism more than anything. Never at any moment did my confidence waiver in her guidance and direction. Her actions are purposeful, direct and were always in my best interest.
– Client – Naperville, IL
Uncontested Divorce Saved Money
I am so glad that I chose her to represent me in this uncontested divorce!  I liked that she charged a flat fee, and I believe that I saved a lot of money by proceeding with this uncontested divorce – rather than with traditional litigation.  It was also extremely beneficial to move through the process of divorce while maintaining a civil relationship with my spouse.  It was our goal to remain connected in some ways beyond divorce, and I am pleased that this was accomplished!  Erin Birt certainly helped to facilitate this post-divorce status with my ex-husband.
– Client – Naperville, IL
Representing My Best Interests
Erin Birt was able to address potentially adverse issues with compassion, realistic expectations, and firmness – while retaining some degree of flexibility regarding issues.  She was always MY attorney, and it was very clear that she was representing MY best interests.
– Anonymous
Articles by Erin: