Meet Katherine E. Miller, Founder of Miller Law Group, New York and Connecticut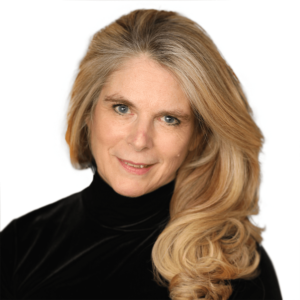 I first met Katherine in 2020 when I was a guest on her podcast, "Divorce Dialogues." I don't know any other divorce attorneys who have their own podcast, and it made me realize how passionate Katherine was to offer her time and expertise at no charge to listeners around the country.
I reached out to her recently and we reconnected. From the testimonials I've read, to her bio that consists of all the leadership roles she holds, to her businesslike yet warm persona, I feel this way: If I lived in New York or Connecticut and I was getting divorced, I would hire Katherine in a second!
Sincerely,
Jackie Pilossoph, Founder, Divorced Girl Smiling
Katherine's Bio:
Katherine E. Miller is a Divorce Attorney, who is also a certified mediator and a trained collaborative divorce professional. In practice for over 30 years and personally divorced, Miller is the founder of the Miller Law Group, all women's boutique law firm with seven divorce professionals. Miller is also the Director at the Center for Understanding in Conflict, the organization that teaches mediation, collaborative law and other conflict resolution skills, and she hosts the podcast and radio show, "Divorce Dialogues." Additionally, Miller is the former president of the New York Association of Collaborative Professionals. She is a graduate of Vassar College and Fordham University school of Law. Learn more: Miller-law.com.
The Divorced Girl Smiling Podcast, featuring Katherine:
Connect with Katherine on Social Media:
Testimonials/Reviews:
1. I loved working with Katherine for so many reasons: she's warm, fair, compassionate and thoroughly versed in the law. She was able to navigate the complex, interpersonal waters of separation and divorce with grace and patience. Both my ex and I found her a pleasure to work with, and we both feel that the agreement we crafted represents beautifully our desire to end up with a divorce that left everyone feeling emotionally whole.  –Anonymous
2. Katherine Miller helped me get divorced six years ago, and I will always be grateful for her cool head, her incredible smarts, and ability to be nimble on her feet and conjure creative solutions when the pressure was on-for all of us. Katherine understands-and taught me that a successful divorce really requires both parties to be able to complete the process with their heads held up, and with their pride and dignity intact. That was definitely the case for my ex and me, and the fact that we are decent to each other to this day has a lot to do with our wherewithal to be decent to each other with Katherine's guidance, as we were going through the painful and scary experience of splitting up. – J.D.
3. I am a client of Katherine Miller. The end of a marriage is an upheaval of indescribable proportions. The legal process is the process and the laws are the laws, but Katherine Miller guided me through my collaborative divorce with warmth, care and kindness in addition to her legal prowess and expertise. As a fellow professional (I am a physician) I would recommend her without hesitation. – Anonymous
4. Katherine's strength as a mediator comes from a combination of legal, interpersonal, and psychological savvy and skills. She helped us craft an agreement that was fair, legal, and as amicable as possible. Her focus kept us on track through tumultuous times. – Anonyomous
5. Katherine is the ultimate professional while still showing true compassion to her clients during a difficult transitional period in life. She works with a wonderful team and helped make the collaborative process of legal separation and divorce a better alternative for me and my children. She is a tremendous advocate for her clients. – D.Z.S.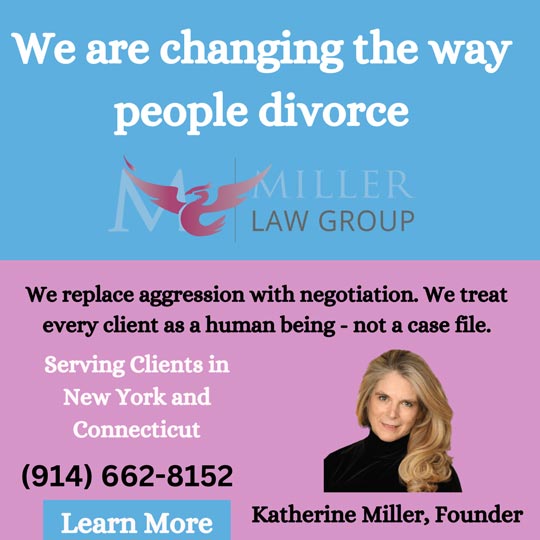 Articles written by Katherine E. Miller: