Meet Dr. Jeremy Warner, MD, FACS, Plastic Surgeon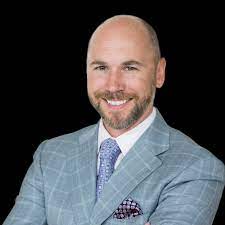 Dr. Jeremy Warner is very well-known on the North Shore of Chicago. I probably know a dozen people who have been patients of his. That's why in 2018, I scheduled a consultation with Dr. Warner. I knew right after I met him, he was the one. I had consulted with a few different plastic surgeons and Dr. Warner without a doubt seemed like the obvious choice. Great personality, very confident, extremely experienced, GREAT reviews.
But then stuff happened. I shattered my wrist, and then COVID happened and then some other health issues held me back from my intended procedure with Dr. Warner. This past summer, I decided it was time, and went to see Dr. Warner again, this time in his new Northfield based surgery-center. He had left North Shore (a major Chicago hospital system) to open Warner Institute, his own gorgeous, state-of-the-art facility where he sees patients and performs surgeries and procedures, including: face and neck lifts, eyelid surgery, rhinoplasty, revision rhinoplasty, Botox and other fillers, and more.
My experience as a patient of Dr. Warner's was wonderful–from the actual procedure to his staff and of course, the outcome. I recently asked Dr. Warner if he wanted to become a Divorced Girl Smiling trusted professional, so that the DGS community can get to know him. If you are going through a divorce, I'm not saying plastic surgery is the answer to all your problems. But, feeling beautiful is a big part of self-confidence, and for many people, divorce is the time they decide to address their physical features and do something that will make them happy.
I do want to say that I'm not a huge fan of multiple plastic surgeries, which is another reason I recommend Dr. Warner. His results are to make people look natural–like others won't know you did anything, they'll just think you look better and won't know why.
Welcome, Dr. Warner! We are so excited to have you on the DGS trusted professionals team.
Jackie Pilossoph, Founder, Divorced Girl Smiling
Dr. Warner's Bio:
Jeremy Warner, MD FACS is a private practice physician in the northshore suburbs of Chicago. He is on staff with the University of Chicago Section of Plastic & Reconstructive Surgery. Dr. Warner is double board certified by both the American Board of Plastic Surgery and the American Board of Facial Plastic & Reconstructive Surgery.
While Dr. Warner provides comprehensive care in all areas of plastic surgery, he specializes in facial plastic surgery procedures. He serves as President of the Warner Institute, Director and Founder of the Chicago Rhinoplasty Symposium, serves as Mission Director of the Nepal Surgical and Medical Mission under the Face the Future Foundation, and serves as Fellowship Director for the Warner Institute.
Dr. Warner performs both surgical and non-surgical cosmetic facial procedures including Facelift, Necklift, Otoplasty (ear reshaping), Botox®, Fillers, Blepharoplasty (eyelid lift), Hair Restoration, Chin Implants, Liposuction, Fat Injections, and Browlift. He also performs reconstructive facial procedures including Facial Reconstruction, Reconstruction after Mohs Surgery, Facial Reconstruction for Facial Paralysis, and also general body contouring procedures upon request. His patients come from all over the U.S. and abroad. He has been featured on ABC News for his state-of-the-art facial surgery and his research has been featured on ABCnews, CBSnews, Toronto Sun, Chicago Tribune, Business Week, Bloomberg, LA Times, Baltimore Sun, US News, Washington Post, and the Doctors Lounge.
Connect with Warner Institute on Social Media:
Testimonials:
I Highly Recommend Doctor Warner!
I had a condition in both eyes called Ptosis (drooping eyelids) it was so bad in my right eye that my glaucoma doctor had to tape my right eye up so that I could take my field test. Doctor Warner performed the procedure early in 2018 and the results were phenomenal. Not only did it enhance my normal peripheral vision but aesthetically both eyes are now perfect after only one surgery. My glaucoma doctor was amazed at how successful the surgery was. I highly recommend Doctor Warner.
Michael Brown in Palatine, IL
No Complaints Whatsoever!
I recived a rhinoplasty from Dr. Warner and I'm thrilled by the results. While other doctors I visited seemed somewhat sketchy, Dr. Warner was completely personable, straightforward, and honest and immediately I fully trusted him. 6 months later, the results already look amazing, and recovery was as smooth as ever. Excellent staff as well! No complaints whatsoever!
Danielle in Glenview, IL
The Results are Way Above My Expectations!
Dr. Warner has my highest recommendation! He is an extremely skilled and talented surgeon. His bedside manners were also, in my experience, second to none. It has been 10 months since my extensive open rhinoplasty surgery. My nose has healed exceptionally well without a single complication. The overall end results are way above my expectations. Thank you Dr. Warner!
Chris J. in Wheeling, IL
Articles by Dr. Warner: