Meet Christine Diorio, Divorce Attorney and Estate Planning Attorney, Founder, The Law Office of Christine Diorio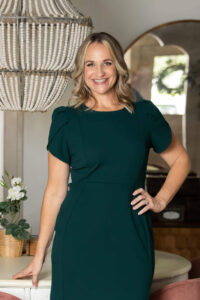 I am delighted that Tampa Bay based attorney, Christine Diorio is a now a Divorced Girl Smiling trusted professional. Christine has such an interesting background, full of both life and professional experiences that I think play a huge role in her success as a divorce attorney.
Christine, who serves the state of Florida, certainly knows her way around a courtroom, having held positions as a state prosecutor and public defender. Dozens of her cases went to a jury trial, which ironically caused Christine to focus her divorce practice on helping clients through alternative dispute resolution (avoiding court as much as possible and using mediation or the collaborative divorce process instead.)
Having personally gone through a divorce, Christine understands firsthand the emotional journey it is, the unnecessary conflict that can arise, and the need for people to become empowered through the process. Her goal for every client: thrive in your post-divorce life.
Another thing I love about Christine is that she is also an estate planning attorney. When people get divorced, every single one of them needs a new will and trust. Many people put this off because they are so tired of being wrapped up in legal affairs. But Christine makes the process easy, and since she already knows the client, that makes things so much easier!
Welcome to the DGS trusted professionals team, Christine!
Sincerely,
Jackie Pilossoph, Founder, Divorced Girl Smiling
Christine's Bio:
Christine Diorio is a former state prosecutor and public defendor, who is now a divorce attorney and estate planning attorney in Tampa, Florida. With extensive courtroom experience and dozens of jury trials, Christine understands how to aggressively protect your legal rights and advocate for the best possible outcome for you and your family. Having personally gone through a divorce, Christine respects and understands the emotional journey, and focuses on keeping cases out of court and instead settling them via mediation. Her ultimate goal is to help her clients thrive after divorce. 
Testimonials: