Meet Michael Cohen, Divorce Mediator and Founder, Michael's Mediation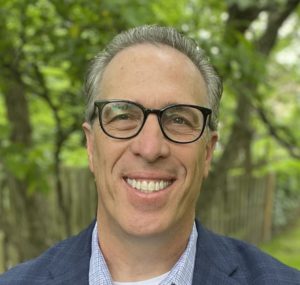 Michael Cohen is a breath of fresh air! Michael spent 38 years working as a financial consultant, and as a people and team leader at a large retail and healthcare company. The father of three went through an extremely litigious divorce several years ago, inspiring him to do what he's doing now: divorce mediation. With a passion to help others have a better divorce than he did, Michael decided to obtain his divorce mediation certification at Northwestern University and become a divorce mediator so he can help families move forward from divorce in the healthiest way possible.
By my conversations with Michael, I can tell you this: Michael is not in this field for the money or because he needed a job. Michael has a true dedication to use his past experience and help others avoid the battle of litigation. He is a wonderful person and I am so excited to have him as a DGS partner!
Sincerely,
Jackie Pilossoph, Founder, Divorced Girl Smiling
Michael's Bio:
Michael Cohen, who also earned his CPA, is an accomplished business leader with extensive experience in people management and cross-functional projects that required him to often mediate and find the best path forward for people and teams, throughout his career. These skills are critical in a mediation setting. Coupled with Michael's own experience in a litigated divorce, he is driven to help divorcing couples navigate their divorce in the healthiest way possible. Michael is the founder of Michael's Mediation, which serves divorcing couples across the U.S. He is a graduate of the University of Illinois with a divorce mediation certification from Northwestern University. Michael is a loving father of three and lives in the Northern Suburbs of Chicago. Learn more here.
Connect with Michael on Social Media:
Michael on the DGS Podcast:
Testimonials:
"Upon joining Walgreens, I had the great fortune of connecting with Mike as a fellow leader within the company's disability inclusion-focused Business Resource Group. Throughout our seven-year partnership leading this critical work, I came to deeply admire Mike's mastery of open-minded and purpose-driven leadership. His ability to listen empathetically and counsel thoughtfully makes him someone to whom people from all walks of life are drawn and made to feel at ease when sharing their experiences and vulnerable circumstances. Perhaps most impressive is his willingness to learn and truly understand the unique circumstances of others so that he is positioned to offer impartial insights, tailored recommendations, and meaningful mediation. Put simply, when it comes to compassionate leadership and practical problem-solving, Mike is as genuine as they come!"
"I worked with Michael on a major project team at Walgreens. Mike had a genuine ability to bring people from various backgrounds together in a positive manner as we all worked toward a common goal. Despite many challenges faced by the project team, Mike consistently guided us to find solutions and to remain positive throughout the process. As the project neared its conclusion and we were uncertain about our futures with the company, Michael instilled confidence in us and went out of his way to ensure that we had several options for our next role, and he pursued all avenues until we found permanent positions in the organization. I'll never forget Michael's leadership, empathy, and ability to guide us all through a successful project and potential career paths. I'll also never forget his kindness and the care he showed for his team. I'm confident these skills will serve him well in his new endeavor, because he is the kind of person who cares for others, wants the best for them, and has a knack for moving people in a positive direction when they're striving toward a common goal."