Experts in Remote Alcohol Monitoring ™
There are several surveys that rank alcoholism the #1 reason for divorce. Alcoholism is heartbreaking and painful, both to the addict and to the addict's family, and many times divorce is the best solution. But what happens when you get divorced and you now have let your kids spend time with your ex, who you believe is an alcoholic? Knowing your ex might be drinking and/or driving with your kids is extremely stressful and upsetting.
That's where Soberlink comes in! Soberlink is an alcohol monitoring system that can be implemented by the court, or that can be agreed upon by your attorneys. Soberlink can even be agreed upon by you and your ex. The device and monitoring system is designed to foster trust, and to keep parents accountable for safe behavior.  I also believe that using Soberlink can cause an alcoholic to "wake up" and realize they need help.
I am absolutely THRILLED and proud to have the Soberlink team as a Divorced Girl Smiling partner. The service this company provides undoubtedly improves quality of lives for parents and children, and it can also save lives. Welcome, Soberlink!!
Sincerely,
Jackie Pilossoph, Founder, Divorced Girl Smiling
 Soberlink Features:
Expert Engineering
Facial Recognition
Tamper Detection
Automated Alerts
Advanced Reporting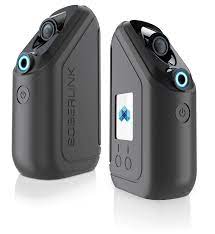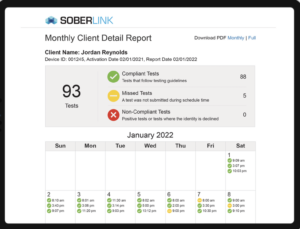 Use Soberlink for:
Addiction Recovery: For clients who want alcohol monitoring for accountability in recovery.
Family Law: For parents who want alcohol monitoring for child safety in child custody cases.
Testimonials:
"I struggled with severe alcoholism for most of my adult life. Despite my best efforts, incredibly hard work, and many failed methods to stop my abuse, I never found anything that helped. At least not for very long. Soberlink has provided the structure, accountability, and accessibility that has made achieving true sobriety possible for me. For the first time in my adult life, I am finally finding stability, success, and confidence. It has completely changed the game for me, and the possibilities are now really and truly endless. I had given up on hope, and this has been the most powerful tool in my ability to find it again. I am certain that I am far from the only one."
"Even though I was initially told to use Soberlink as mandated by the court as part of a child custody order, I went over and above and started using it for my own individual monitoring and shared my results with my family. It kept me motivated, and when it was mandated during my custodial time, it was a breeze to use. Not to mention the amazing and prompt help from their customer service."
"I have struggled with alcohol abuse since I was 15, now 38. Even after several bouts at treatment centers, I continued to struggle. My husband and I decided to try Soberlink to help me stay accountable. This has been the only thing that is a constant reminder of how serious my addiction is and how severe my problems are when I drink. This device has saved me, my marriage, and my children from having a mother who is not present in their lives. With Soberlink, I can be there with and for them."
"I had seen a friend voluntarily use Soberlink in a custody agreement. I personally had battled to get sober and stay sober for over four years. Despite my reckless behavior and drunk driving, I had not been caught or experienced consequences. My relationships were falling apart, though. My life was in shambles. I decided to order a Soberlink Device. I set my own consequences with my accountability contacts. Just knowing there would now be consequences to my actions was life-changing. I could no longer be a "functioning alcoholic" that was, so far, flying under the radar. I am testing 3x daily. The mental agony of fighting the urge to drink is gone. I simply cannot. I feel back in control of my life!! It's liberating!! The money invested in sobriety is always well-spent. I share my story with everyone."
"I was originally court-ordered to use Soberlink. Initially, I was angered. BUT it turned out to be just what I needed in my life. Being sober was no longer a choice; it was mandated, but it made me a better me. I was a better mother. I was more patient. Initially, sobriety caused my sleep to suffer, but then it became better. Soberlink was the kick in the butt I needed to change my ways. It went from anger to gratitude. (although I never told my ex-husband that LOL). My daughter saw the change. She loved it. She made small comments and supported my sobriety 1000%. It was super easy to use and fit in my purse. I loved the text reminders as well. Thank you, Soberlink!"
"I have been battling alcohol for over a decade. I have always wanted to be able to have a drink or two socially with people. That, however, is not me; one turns into ten really quickly. I have a daughter who means the world to me, and I don't want her to grow up having an active alcoholic father. I am honestly very thankful for being directed and referred to Soberlink. It is a very helpful tool in keeping me on track and not drinking. I want to be the best "sober" father I can be!"
Connect with Soberlink on Social Media: