Meet Ellen Feldman and Brian James, Divorce Mediators, C.E.L. & Associates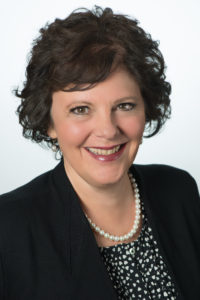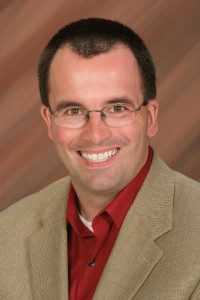 I have known Ellen Feldman and Brian James for over a decade, and will tell you firsthand that they have a wonderful reputation. The two are a team of divorce mediators, who are experienced and passionate about helping couples get divorced in a reasonable amount of time for a reasonable fee. They co-mediate for a low hourly rate so the couple gets the benefit of two professional opinions on every issue.
Before becoming a divorce mediator, Ellen spent 15 years working as a commercial litigation attorney. Brian, who is also a parenting coordinator, spent over a decade working as a probation officer helping families resolve conflicts in the court system.
The best part about Ellen and Brian is that they are trained to help couples think about and express what is truly important to each in a divorce settlement agreement. Then they facilitate agreements between the parties and help them create a plan in which both parties walk away feeling like they are pleased with the plan they will have after the divorce. The chance for post-decree litigation is also lower because the couple came to the agreements themselves versus having a judge make decisions for them.
Mediation serves to empower couples to make decisions based on their wants and needs-not what "other" people do, and it helps them divorce much more amicably, which is better not just for them, but for their kids, as well. Brian and Ellen do mediation beautifully.
Sincerely,
Jackie Pilossoph, Founder, Divorced Girl Smiling
Ellen's Bio:
Ellen Feldman has been working as a mediator  since 2007. A graduate of Smith College and Indiana University School of Law, Feldman previously worked as an attorney for 15 years practicing commercial litigation. Since 2006, Ellen has been a volunteer for The Lilac Tree, an Evanston based nonprofit organization assisting women through the process of divorce. Additionally, Feldman completed Family and Divorce Mediation Training through DePaul University Center for Conflict Resolution and Advanced Family Mediation. She is a court-approved mediator for the 19th Judicial Circuit Family Court of Lake County. Learn more by visiting the C.E.L. & Associates website.
Brian's Bio:
Brian James has been a divorce mediator since 2005. A graduate of Northern Illinois University, Brian completed Northwestern University's training in mediation and conflict resolution. Prior to becoming a mediator, Brian spent 10 years working in the criminal justice system helping victims of domestic violence, as well as divorcing couples and their children. Learn more by visiting the C.E.L. & Associates website.
To learn more or to contact Ellen and Brian, visit their website, or call: Ellen at: (847) 507-3204 or Brian at:  (312) 524-5829.
Connect with Brian and Ellen on social media
Testimonials/Reviews:
As a family law attorney, I recommended Brian James and Ellen Feldman to many clients to help them go through the divorce process. Brian and Ellen do an incredible job by guiding the couple through the process which in many cases is acrimonious. I recommend all couples who have made the difficult decision to divorce to reach out to Brian and Ellen and learn more about the mediation process.
– Eva K.
Brian and Ellen helped me and my ex-wife to get through the divorce process smoothly. The negotiations were stalled for several months before we hired C.E.L. & Associates. We were ready to fight in court. It felt easier and safer for both of us to discuss difficult topics with two independent people present in the room – both male and female. When asked, we were given perspective from both sides, offered the most rational scenarios, and just simply shown right things to do. The focus always was on the best interest of the children and then on the fairness to both parents. We ended up finalizing the divorce on the terms that Brian and Ellen helped us to put together. I'm glad we did not fight – thanks to Brian and Ellen.
— Alex S.
Brian and Ellen made a great team to help us work through the various issues involved in separating out our lives, finances, and custody issues. They were empathetic and understanding and did not push us one way or the other but were willing and able to provide advice and possible solutions based on their experience. They made the process relatively painless in the scheme of things. I highly recommend them as divorce mediators.
– Kelly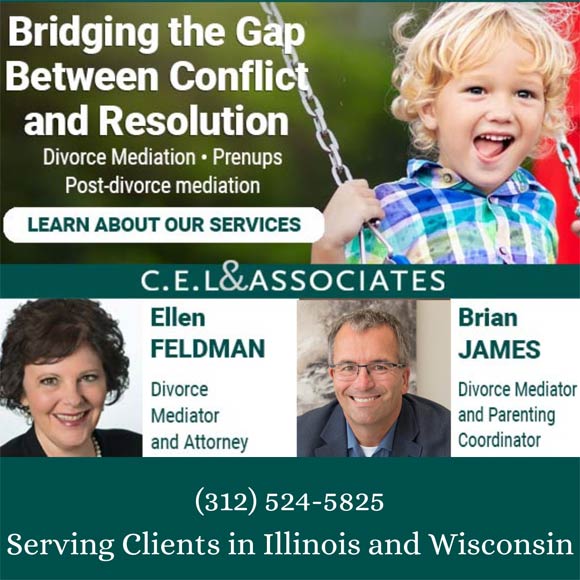 Podcast guest appearances by Brian and Ellen:
Articles written by Brian and Ellen: