The suburban mom over 40 is typically thought of as someone who drives a minivan, takes their kids to McDonalds after picking them up from hockey practice, and spends girls' nights out at Chili's or Applebee's.
Since I've been a suburban mom for over a decade, I thought it would be interesting to share what I did this past weekend. I'm pretty sure it will skew your opinion of the picture I just painted.
It all started on Friday night at 5:30pm. I had scheduled a business meeting with two women–both divorced– to further develop an idea we have to launch a Margarita mix company. (More on that completely exciting venture soon.)
We decided to meet at a restaurant located in a prestigious golf club, which has a gorgeous outdoor patio overlooking the course. Keep in mind that it's around 90 degrees outside, but who would choose to sit in a freezing cold air-conditioned, dark club house when you have a view like this?
So, I show up—dressed in a sundress like the other girls, and find out immediately that both girls' boyfriends are meeting us, but they promise we will talk business. Right.
For the next three hours, the five of us joked and laughed and talked and enjoyed the outdoors, the drinks, the food and all the cute golf guys having a drink after playing. We actually did get some business accomplished, but let's be honest, we need another meeting.
After hugging everyone good-bye about 50 times, I headed to a wine bar in my neighborhood because I had promised a friend of mine I would meet her and her boyfriend. I show up, vowing to myself that I've already eaten and drank everything I am consuming for the night, and will only stay for half an hour. OK, Jackie.
Before I'm even in the door, I run into a couple (both are divorced) who are finishing up their dinner outside. We talk for a couple minutes and I go inside to meet my friends. Shortly after I sit down, in walks the couple, along with the girl's brother, who I also know, to have a drink at the bar. The six of us end up chatting for a long time.
It's kind of funny how a setting in a suburban bar/restaurant can turn into a scene with a party-type vibe to it, where you kind of feel like you're all together. Maybe it's because we are all divorced (with the exception of the girl's brother-but then again, he is in tune with divorce because his sister is divorced.)
I've said this before but I think there is a certain instant bond when divorced men and women over 40 meet. It's just a connection that feels kind of warm, like you can say anything awful about divorce, old relationships and dating over 40, and there is instant empathy, with the conversation usually turning into lighthearted hilarity.
That was my Friday night. Saturday night, my evening started early again, with a huge backyard party at a friend of mine's house. When I left home, my hair looked great, only to be greatly affected by the intense heat and humidity, which made it a huge frizz ball about an hour after I got there. It's kind of funny. In my younger days, I'd have cared. Not the case Saturday night. I actually thought it was funny.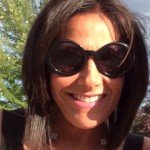 I had to leave the party early because I had arranged to meet a friend of mine at a neighborhood bar–a new Mexican place right across the street from the wine bar where I'd been the night before. By the way, if you read my novel, Free Gift With Purchase, the main character spends lots of time at these restaurants, and the drama that goes on is hilarious and kind of unbelievable (even though it's truth-based.)
So, I walk in and meet my friend, a 50 something widower and the jovial guy who knows everyone in the area. His friend, a divorced guy joins us, along with two other divorced guys and their girlfriends (both relatively new relationships.)
The conversation was a complete riot. Within the first two minutes of meeting one of the women, she pulls out her phone and shows us photos of her face just after getting a chemical peel a few weeks earlier. The pic was quite shocking, as she looked a little deformed, but the end result was beautiful. That led to a 10 minute conversation where everyone fessed up about their cosmetic procedures.
The funny thing is, I think that only men and women in their forties and up talk like this. It's sort of "anything goes" when you get to be our age. I can remember last year, having a whole conversation about colonoscopies with a group of divorced men and women, and everyone was laughing.
The other woman (who was the girlfriend of another friend of mine) then told us she was 50, which came as a shock to me because she seriously looked like she was 35. Absolutely beautiful, AND she was so nice! I hated that gorgeous bitch. But, here's the point. My friend (who is 58) told me that she is the youngest woman he has dated in years! He said he prefers dating women in their 50's. That's hopeful, right?
Other topics discussed were divorce (of course), cheating in relationships, hip replacement, Cabo (the city in Mexico), the fortuitous ways every couple met, and my new cutie guy, (who I was meeting later because he was with his kids.)
Here's the thing. If you walked by our table, you'd think that the 7 of us were old friends, reuniting and catching up. But in reality, not many of us knew one another that well. Still, there was a warmth and a comfort level that made things really light and fun and funny. And of course, I exchanged numbers with one of the women, who lives out of town and vowed to call me the next time she's here. I'm so excited by the new friendship, I feel like a chick waiting for a guy to call.
The bottom line-I am almost 50. I live in the suburbs. I spent my weekend at suburban bars with suburban divorced people, and I had a blast. I don't have to be in a popular Chicago hot spot to have a great time. People is what make a night memorable—people who all have a past, who have experienced heartbreak, and who found the strength to put it behind them, make new friends, and laugh and live again. Paints a pretty hopeful picture, doesn't it? Who says suburban girls over 40 don't have any fun?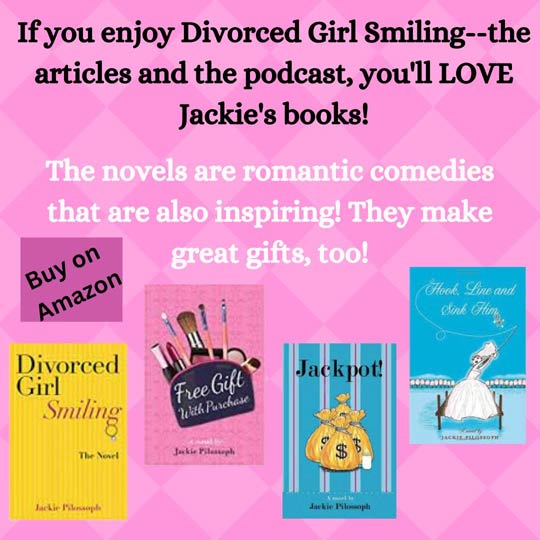 Share