Divorced Girl Smiling received this e-mail from a young woman seeking divorce advice. It made me realize how little I write about divorce with no kids involved (with the exception of second marriages that end in divorce with no kids.) But what I want to say is that divorce is painful whether the couple has kids or not. I think people tend to minimize the intensity of a childless divorce, comparing it to a bad breakup, when in reality, it's still a divorce; a broken promise of a life together.
Jackie, I came across your blog today and noticed that most of the articles are
geared to people who have been in a marriage for a long time and/or have
children.
I am 26 and going through a divorce after 5 years of marriage (no kids).
We've known each other for 10 years. Even though the divorce is amicable
it's been extremely painful. He's relieved and happy while I'm left
feeling like my heart has been ground into the pavement. He has also
already moved on with someone that he's apparently loved since high
school. Part of me is happy for him because he is happy and I love and
want the best for him but the other side of me is crushed, confused,
angry, humiliated, and hurt.
How do I move on? It's been six months since he said he wanted a
divorce and 4 weeks since he moved out. I feel like things are getting
worse, not easier.
Thank you for your help.
The first thing I want to say to you is that there is no way he is "relieved and happy." Yes, he's connected with some other girl, but that's just a temporary Band-Aid he's putting on.
When a couple gets separated and one of them enters into a new relationship, it's like a punch in the stomach for the one who is still single. Trust me, I've been there. It feels really isolating, it feels unfair, and it makes you feel alone, like he is going to live happily ever after and you are never going to get over this or meet someone.
The good news is, nothing could be further from the truth! I think it's really healthy that you are saying things like "my heart has been ground into the pavement." You are letting yourself grieve the pain. That is so important before you move on.
Your soon-to-be ex, on the other hand is seemingly "relieved and happy," and basically has chosen to jump into another relationship to cover his pain. See the difference?
You said "It feels like it's getting worse." I think that is very normal. But one day, you are going to wake up and realize things are getting better. There will be less bad days, less crying and more good days. You will meet some guy when you least expect it and you will feel like you just woke up out of a coma. Life will seem really great again.
The best news is, you are only 26. You have your whole life ahead of you, and you might not want to hear this, but I'm going to say it anyway, because I have lots of friends in their late 40's who got married young, got divorced, got married again and now have kids and are happy. Their first marriage is like a distant memory, and I can tell you firsthand from a close friend, she has only positive memories of it. In other words, there is no bitterness or anger. It's just something that happened in her life and I don't want to say it's insignificant, because it isn't. But, it's not something she really thinks about too often, and when she does, she smiles in a nice way.
My last piece of divorce advice for you is, I'm going to give you a "to-do" list, so here goes:
1. If you aren't already, begin doing yoga. Like this week.
2. If you are feeling pain, write down your thoughts. (but please don't send them to anyone, especially your ex.)
3. If you aren't ready to date, that's ok, but please go out with your girlfriends—the ones you really love and trust—to a movie or for coffee or a drink.
4. Go to church or synagogue and discover your spiritual side.
5. Do whatever it takes to love yourself. In other words, make decisions that will cause you to be proud of yourself. Be kind and thoughtful. When you like (and love) yourself, you will ultimately be a happier person.
Big hugs and best wishes on your journey to a happier, better life!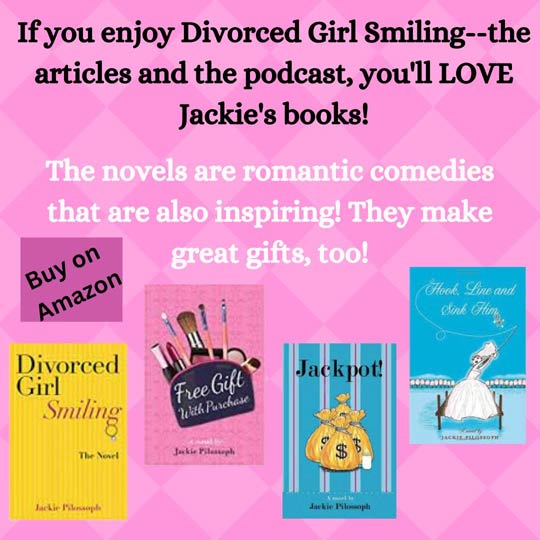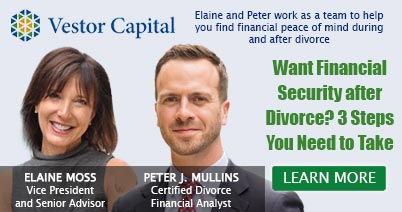 Share