People always use the phrase, "Don't Settle." But, what does that mean? In my Love Essentially column, published in Chicago Tribune Pioneer Press, I offer relationship advice, specifically on what settling means and why people settle.
Don't Settle. What Exactly Does That Mean?  by Jackie Pilossoph
I'll never forget a gift I received on my 26th birthday from a college friend. It was a copy of the best-selling novel, "The Bridges of Madison County" by Robert James Waller. My friend wrote a sentiment on the first page that read, "Jackie, don't ever settle."
That phrase always stuck with me. But, what exactly does "Don't Settle" mean?
I asked this question to Barbie Adler, relationship expert and founder and president of Selective Search, her Chicago-based matchmaking firm.
"Settling is the quickest way to having a divorce attorney on speed dial," said Adler, who started Selective search over 15 years ago. "If in your mind you know this person isn't right or good for you, listen to your inner voice."
While I agree with Adler, I think that to tell someone not to settle is a tall order and here's why. The perfect person simply does not exist. I'll even go so far as to say, the perfect couple doesn't exist. So, when a man or a woman comes to the decision that they have found Mr. or Ms. Right, and want to spend the rest of their life with that person, guess what? They are settling.
In my opinion, everyone settles. I don't say that in a bad way. On the contrary, I think settling is a good thing, as it is the result of the person taking a leap. Settling is a form of acceptance. See, when someone is dating, even from the beginning, they take note in their head of things they can't or don't want to live with. Maybe the person you are dating has an obsession with Tic-Tacs and little plastic containers can be found all around the house at any time. That's probably something easy to take. Or, maybe he or she is a complete slob, with piles of dirty laundry on the floor and a sink full of dishes being the norm. That might be on the list of more concerning issues.
When settling becomes a really bad thing is when someone is willing to get married even though they know their spouse is exhibiting unacceptable behavior: things like addictions, mental abuse, or cheating.
Why do people settle? Click here to read the rest of the article, published in Chicago Tribune Pioneer Press.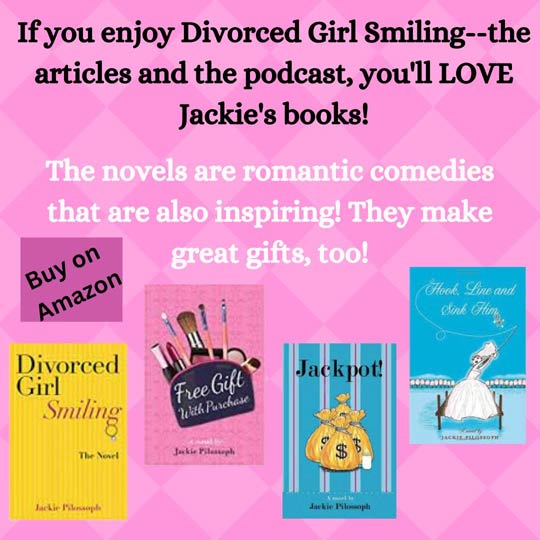 Share