Your best friend tells you her boyfriend slept with another woman. A girl you work with (who's married) confides in you that she's having an affair with a co-worker. You hear through the grapevine that a friend is getting divorced because her husband was cheating. How do you react to hearing about the cheater?
My gut reaction when I find out someone's cheating on his or her spouse is usually to immediately despise the cheater. "Scumbag, Ass, Jerk, Slimeball and Disgusting Pig," are some of the names I want to call the cheater. But, recently my attitude about cheating completely changed when I met Doug, a newly separated guy who opened my eyes and perhaps helped rid me of my almost always judgmental attitude when it comes to cheating.
I was with one of my closest friends, having a drink at a bar, when we began talking to two guys sitting next to us. One was Doug, the other, his friend Brian, who has been divorced for a long time. It's not surprising that four divorced people started talking about divorce, right? We got into conversations about relationships, why certain marriages work and why some don't work, dating after divorce, and much more!
My girlfriend told Doug and Brian how her husband had cheated on her, and had married the woman he cheated with, and this began the cheating conversation. Obviously, my girlfriend and I didn't have good things to say about the quality of her ex-husband's character, but Doug looked at me and said, "Not all cheating situations are the same."
Now, just to be clear, Doug isn't getting divorced because he or his soon-to-be ex is cheating. But, he began telling me about a friend of his whose wife refused to have sex with the guy for years. Doug told me that first of all, a man cannot physically go without sex for years. He also explained that the guy tried to talk to his wife and get to the root of why she didn't want to physically be with him, and she refused to talk about it or get help/couples therapy. Additionally, the woman didn't show any warmth, never held his hand, and never even hugged him. "He told me she really never even looked at him anymore," said Doug.
"Does this give him the right to go out and sleep with someone else?" I asked.
"Yes, sometimes I think it does," replied Doug and Brian, almost in unison.
"Why not just get separated first?" I asked.
"Because we don't want to live apart from our children," Doug answered.
I realized right then, that Doug might have a point. Regarding his friend, here's a guy who wants a romantic relationship with his wife. She's cutting him off. She won't get help for it. She's cold to him. He doesn't want to get divorced because he doesn't want to live apart from his kids, but he wants attention, he wants warmth, he wants love, and let's be honest, he wants sex!
It was helpful to see a different perspective of a cheater, and I realized that not all cheaters are equal. I'm not saying what Doug's friend did is right or that it's wrong, but I think there's a difference between him and my girlfriend's ex-husband. I think there are certain cases that aren't so clear cut, not so black and white.
On the other hand, if a married man is having an affair and his wife is completely clueless about it and thinks everything is peachy in the marriage, I have issues.
I currently know a woman who is separated who is in a relationship with a married man, who claims he will someday leave his wife.
The separated woman isn't doing anything wrong, because she's separated and her husband knows she's dating. Actually, he is also. Yet, she's doing something terribly wrong because she's hurting (without meaning to) the wife of her lover. Granted, the scum would probably be cheating with someone else if it wasn't her, but do you want to be that woman? It's kind of like driving the getaway car of a bank robber.
Cheating is bad on all fronts. It can only cause pain to everyone involved, the spouse of the person cheating, the girl or guy who he or she is cheating with, and even the cheater himself (or herself.)
There's no question that if you can avoid cheating you should. But, what I learned from Doug is not to be so judgmental when it comes to certain cheaters. Because, after all, we aren't in their homes, and we don't know the real story. Really, maybe some women and men don't even care if their spouse cheats! Nine times out of ten, though, cheating is slimy. And ten times out of ten, someone gets hurt. That, I know.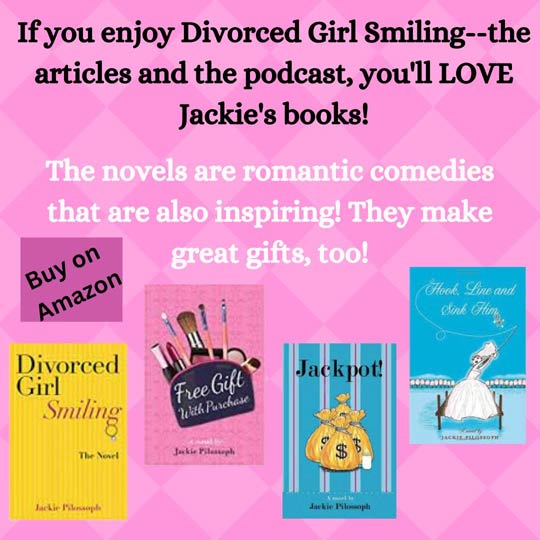 Share