It's no secret that good self-esteem fosters a happier, healthier life. But what happens when you find your self-esteem temporarily suffering as a result of someone or something negative or difficult going on in your life? That negativity or difficulty could be a divorce. While it's normal to have lower self-esteem during and sometimes after a divorce, it's important to get it back as you move on and transition to a better, happier life. But how to get your self-esteem back after divorce is something many women (and men) going through a divorce need help with.
Here are 10 tips on how to get your self-esteem back after divorce:
1. Make yourself a priority.
Yes – be a parent, a friend, a daughter, and so on BUT do not be afraid to say, "no", and make yourself a priority, especially during and in the first few months during a divorce. Be kind to yourself. Acknowledge and share your successes, big and small.
2. Keep a journal.
How to maintain your self-esteem during a divorce, or get it back after divorce, is also about writing down your thoughts, perspective, and emotions. This is an excellent release, a great coping mechanism, a solid form of self-care, and a fantastic form of therapy.
3. Monitor your inner dialogue.
Negative self-talk, criticism, and guilt can become part of self-talk during and after a divorce. Do what is called, "thought stopping" – when you find yourself being critical of yourself, notice it and just stop right there. Fine-tune the internal monologue that underscores every aspect of our lives and reframe your thoughts to be more self-supportive.
4. Make a short- and long-term "to do" list.
Inevitably, there will be areas in life that you now need to learn to do (e.g. finances) or just do on your own (e.g. cutting the lawn). Write a list of short- and long-term list of "to dos" and tackle them one at a time. Hire a professional to take over tasks you do not want to learn or do not have time to do on your own – e.g. a landscaper, a pool cleaner – even temporarily, to reduce the overwhelm of doing everything on your own.
5. Create and write down a mantra(s).
And, then, hang it/them in places you pass every day, at least once. A mantra – written honestly and supportively – can help shift how you think about yourself, your world, and others around you… An example of a mantra is, "I am stronger than I think I am".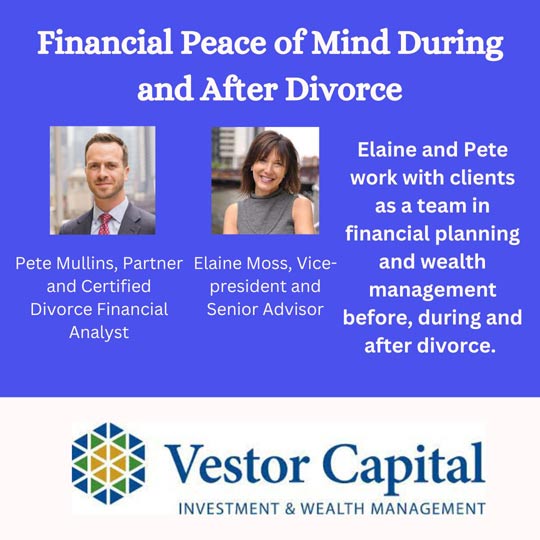 6. Breathe…
Do your best to not catastrophize. Slow down your thought process and take things one task at a time, one day at a time… Do your best to not go down the slippery slope of making a speed bump into Mount Fuji. Breathe…
7. Engage with friends.
And other healthy relationships. Many people withdraw during hard times. Divorce is a time you need to maintain contact with healthy friendships, family members, and the community, especially if you lose some friends and/or other relationships in the divorce.
8. Take care of your physical and mental health.
To get your self-esteem back after divorce, focus on your physical and mental health. The interconnection of mental and physical health is undeniable. Divorce is stressful and can challenge you on many levels. Exercise, meditate, eat healthy, and do your best to get 6-8 hours of sleep.
9. Take things one day at a time.
Healing is a process and the saying, "it's a marathon, not a sprint" fits here. You will have good days and you will have really crappy days and both are perfectly normal and perfectly ok – it's part of the process. Especially after a bad day, go to bed and know tomorrow is another day.
10. Seek professional help.
If you are struggling, seek professional support. Commit to a healthy you. You will not regret it!
In closing, how to get your self-esteem back after divorce takes time, patience, and work on your part. That said, remember that you are worth it! Practicing these 10 tips will help your self-esteem return to your authentic self, and may be even better!
Dr. Wilkas Janke has more than 25 years of psychology, security, and investigative experience. As a psychologist, Dr. Wilkas Janke has worked with individuals who are experiencing anxiety, depression, adjustment challenges, trauma, women's issues, and substance abuse.
Dr. Wilkas Janke holds a Doctoral Degree in Clinical Psychology from Widener University in Philadelphia and a master's degree in Forensic Psychology from John Jay College of Criminal Justice in New York. She received her Bachelor of Science in Criminal Justice from Indiana University in Bloomington
Prior to earning her doctorate, Dr. Janke had an illustrious and varied career that included being a Special Agent in the Washington Field Office the United States Secret Service. She went on to become a protection agent on numerous government contracts and was the only female to ever officially protect a foreign president outside of the United States. 
In April of 2020, her memoir was released, 'The Protector: A Woman's Journey from the Secret Service to Guarding VIPs and Working in Some of the World's Most Dangerous Places'
Dr. Wilkas Janke currently works as a consultant in the fields of forensic and clinical psychology and continues to consult in the areas of threat assessment and protective security. Additionally, she teaches Abnormal Psychology and the Psychology of Crime and Violence at the George Washington University in Washington, DC. Learn more at DrMaryBeth.com and buy the book here.
Share