If you are reading this article, you most likely want to get divorced from your spouse.  As painful and scary as it is, by now, you know it is the best thing for you and your children. Now the question becomes, "How?" How do we get divorced in the most productive and peaceful way, and least financially stressful way?  That is where mediation comes in, and in this article we will answer the question, "How does mediation work?"
Mediation is a divorce process that people choose instead of litigation, (which is going to court where a judge hears both of your attorneys' arguments and makes decisions about parenting time, assets, and financials).
Mediation involves hiring a mediator (a neutral party) to help you reach the necessary parenting and financial agreements to get divorced. At the end of the mediation process—when the divorcing couple has agreed on all of the terms, one person hires an attorney and the other does not, or each hires their own attorney to  draft the required legal documents and accompany you to court for a prove-up. For those who do not know what a prove-up is, it is when a judge approves your agreement and finalizes the divorce.
We have been mediators, working together since 2007, and  have been fortunate to see hundreds of couples come to us for help, get divorced for a fraction of the cost and time of litigation, and walk away feeling really comfortable about the agreement they negotiated with our assistance.
We both understand how difficult it is to think about sitting in a room and mediating your divorce with someone who has caused you so much pain, someone with whom you might be extremely angry. We are not going to tell you it is pleasant, but we will tell you that mediation works.
Not only does it save time and money, but it gives divorcing couples a wonderful start to their new post-divorce lives, because each one knows they had a say in the agreement. They decided how much parenting time they feel good about, they decided which assets were a priority to them, and they decided what seemed fair financially. They decided together, with our guidance.
How does mediation work, specifically?
Here is a step-by-step process:
1. We give you homework.
We will ask you for specific documents that are required to get divorced in Illinois. The litigation process asks for many more documents, which can be extremely time-consuming and cause the divorce process to move at a much slower pace.
We help you fill out the financial affidavit, a required document which can feel very daunting. We ask you to discuss specific topics in between meetings, but also caution you not to discuss sensitive issues that may lead to an argument, as we want you to save those talks for mediation.
The more you can talk about your children, parenting, holidays and your finances, the less you will pay the mediators to help you have those conversations.  We are happy to facilitate difficult conversations but learning to communicate in a better or different way will be key to solving problems as you go forward to co-parent your children.
Also, keep in mind, you are required to take a parenting class before you get divorce if you have minor children. These are specific to your county.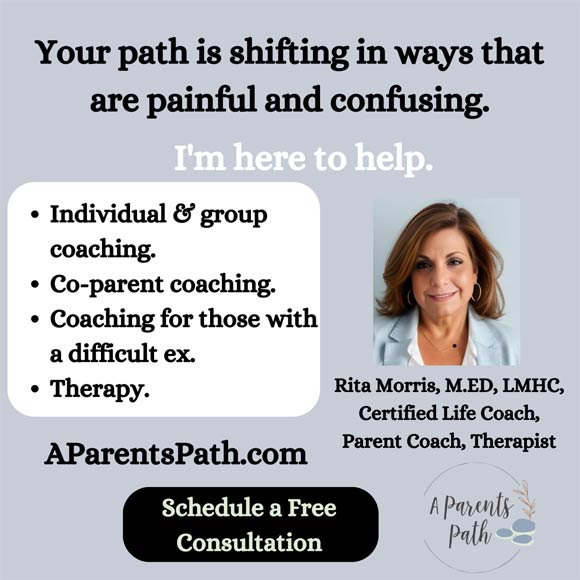 2. We ask you to think about what you really want and what is most important to get from your divorce.
You will not get everything you want, but hopefully you will get what is most important to you. Try to think about what is best for your children as you go through the process. Respect the mediators and your spouse as you go through the process.
We know about mediation, and we are here to listen to you, but you and your spouse know your children best. Ask as many questions as you need to ask to understand all the details of the mediation process. We always want you to feel like you can email, call or text us anytime with questions, and we do not charge for that.
3. We ask you to keep an open mind.
As mediators, we can lead you through the issues, provided you do not draw your "line in the sand" and refuse to budge on an issue. If something is essential to you, explain why so that we and your spouse understand where you are coming from.
Then we can offer different solutions or figure out how to get your spouse to move off their position. Do not fight just to fight or just because you no longer like or want to be married to your spouse. Try to separate anger from business. Recognize that you need to get through this process to get to a positive outcome. We are on your side and we are on your children's side. We are not here to judge. We are here to empower you to get a post-divorce outcome about which you feel really good.
4. We ask you to focus on the best interests of your children.
When discussing a parenting plan and a holiday schedule, mediation goes so much more smoothly if you are thinking about how to make your children's lives go smoothly.
When couples insist on 50-50 schedule without even understanding what it means or how to get there, it is difficult to move forward. We are not saying you cannot have a 50/50 parenting schedule, but we want both of you to be open-minded.
Maybe it is better for the children to spend more time during the week with one parent or the other. Perhaps the children need consistency of sleeping at the same house during the school week. Maybe one of you gets more holidays, long weekends or more time in the summer. Quality of parenting is much more important than quantity of overnights. People often say, "love your children more than you hate your soon-to-be ex".  Make that a priority.
5. We ask that you consider hiring a mediation-friendly attorney to draft the Allocation Judgment for your children and the Marital Settlement Agreement for the finances.
The only time this does not go smoothly is if a client insists on using a certain attorney who we know is a diehard litigator. That attorney may look at the Memorandum of Understanding, which is the document which incorporates all the agreements you two have made during mediation and try to get you to be adversarial. The attorney who represents you is looking out for your best interests, not those of your spouse or children.  He or she might try to persuade you that you could have a different outcome in court or by hiring the attorney.
Mediation-friendly attorneys will trust us enough to cut and paste the Memorandum of Understanding into the legal documents necessary to take you to court to finalize the process. In fact, we refer our clients to attorneys who are familiar with our documents, and who know and respect the mediation process.
In closing, one final note. Illinois law requires a couple to try mediation before they can litigate their divorce. We understand that mediation does not make sense for every couple. If the divorce is highly contentious, if there is just too much anger, or if one partner refuses to consider it, then litigation is the only alternative. However, mediation can be quite helpful in even the most adversarial divorces and attorneys often send their contentious couples to us for that reason.
That said, the mediation process makes sense for couples who want a say in the terms of their divorce agreements, those who strive for a good co-parenting relationship, those who want to save a significant amount of money, those who want to be divorced within a few months, and those who want peace—if not today, eventually.
We hope this article answers the question, "How does mediation work?" We are here to help you if you choose mediation.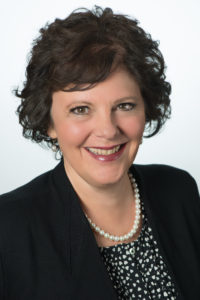 Ellen Feldman has been working as a mediator  since 2007. A graduate of Smith College and Indiana University School of Law, Feldman previously worked as an attorney for 15 years practicing commercial litigation. Since 2006, Ellen has been a volunteer for The Lilac Tree, an Evanston based nonprofit organization assisting women through the process of divorce. Additionally, Feldman completed Family and Divorce Mediation Training through DePaul University Center for Conflict Resolution and Advanced Family Mediation. She is a court-approved mediator for the 19th Judicial Circuit Family Court of Lake County. Learn more by visiting the C.E.L. & Associates website.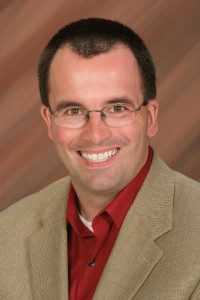 Brian James has been a divorce mediator since 2005. A graduate of Northern Illinois University, Brian completed Northwestern University's training in mediation and conflict resolution. Prior to becoming a mediator, Brian spent 10 years working in the criminal justice system helping victims of domestic violence, as well as divorcing couples and their children. Learn more by visiting the C.E.L. & Associates website.
Share