From a reader seeking advice about dating in your 50s:
Question: I don't know how to stop thinking I'm "too old and too fat" to date now at age 55! Dating in your 50s seems awful. Last time I was dating, I was literally 30 pounds and 23 years lighter. And all the men I see online are blech!
If you're like other discerning and dynamic divorced women dating in your 50s, you may be struggling. But the thing is, you're not alone in thinking you're out of practice, too old, too big (I won't use the F word, ladies!) or otherwise just not seeing any men on these platforms who you want to meet for a friendly zoom chat or socially distanced coffee.
I believe strongly in life that attitude and energy contribute significantly to outcome.  I found this to be true in business for 20+ years.  When I gave poor direction to an outside supplier, for example, I would get a poor plan from the supplier as a result.  It just works that way.   Garbage in, garbage out.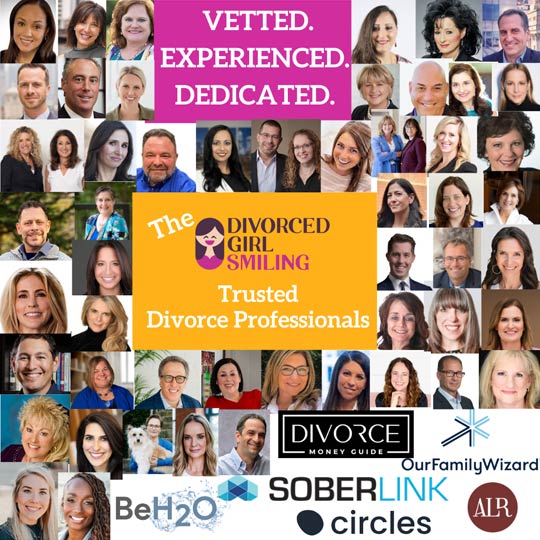 In real life, I have found the attitude/energy paradox to be even more prevalent when it comes to things like dating after divorce and/or dating in your 50s.  If you go into online dating thinking you're not attractive and that the men you're going to meet are blech, guess what?  You will be exuding an unattractive energy and find yourself a magnet for the blech guys.
If you don't feel attractive to yourself, who is going to find you attractive?
If you don't feel like anyone would want to be with you, ask yourself how much you like being with yourself.  This is one of the oldest sayings in the book but it's true, stop looking for the one and instead be the person you want to date. Before you try to build a life with someone else, even if you're just out there dating for fun, get in touch with yourself.
Here are three steps to changing the energy and attitude you have around dating in your 50s, and to learning how to present your best self:
Step 1: Excavate the past.
It is critical to do the work and really understand your role in the marriage so that you can learn and move on in a stronger, healthier, more grounded way in the next relationship.  Digging into your patterns will take time, usually with professional help in the form of a coach or therapist (or both), and will require deep emotional work.  And while it will take time, the process of excavating can be positively rewarding.
Accountability Check: Identify the ways in which you have truly excavated the past and know your role in the marriage.  Are you prepared to create a better relationship now?  What weren't you looking at that may have contributed to your poor self-image?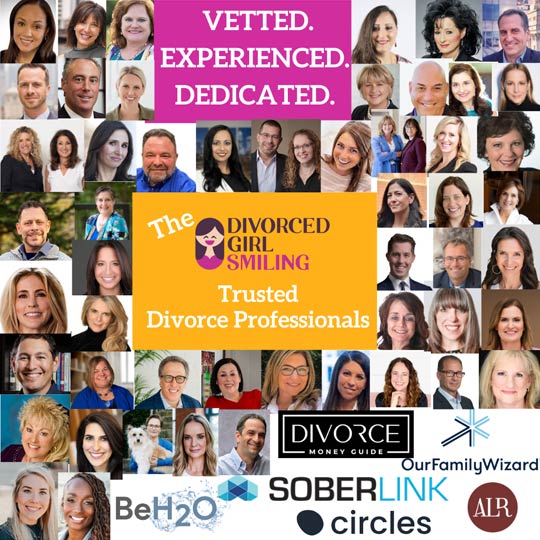 Step 2: Love yourself, even the parts of you that you wish you could change.
When someone tells me they're not thin enough, pretty enough, young enough, or whatever, I want to give them a hug and tell them the only problem is actually in their head.  The journey of truly loving ourselves can take a lifetime. Trust me, I'm in my 40's and I'm still trucking along on the path to loving ALL of myself.
I've struggled with my weight most of my life and only recently did I debunk the myth that I had to be with someone bigger than me.  How silly, right?  It wasn't silly to me for years.  As you age it gets harder, not easier, to maintain your physical health.  You have to find a way to love yourself just as you are.
Accountability Check: What 3 actions will you take to begin accepting the parts of yourself that are challenging to love?  Who or what is going to help you with that?
Step 3: Believe there are quality men on dating apps.
Did I really just say this?  Yes!  I have to wonder why women are on dating apps if they don't believe they can meet quality men.  If someone like you is on the dating app, other people like you are on the dating app.  Dating apps are also a catch-all for almost every type of person too, so keep using your common sense to weed out the jokers.  When you shift the energy and fine-tune a positive attitude, you will be amazed at how the quality men start surfacing for you.
Accountability Check: Remember, things are always easier to find when you're looking for them.  Don't look for garbage men, look for quality men.
I've seen dynamic, interesting, beautiful divorced women come out of marriages feeling less than.  Don't beat yourself up over this, ladies, it happens more than we would like to admit.  The truth is that in an unhealthy marriage, it is easy to lose connection with yourself just as much as your ex.  You may wake up one day and realize you built a life inside of his world, unconsciously forgetting the things in life important to you.
Before you jump into dating feeling like you are still less than, work on getting back in touch with the beautiful person you are.  Think: This beautiful woman is more than enough and any quality man would be lucky to have her swiping right on him.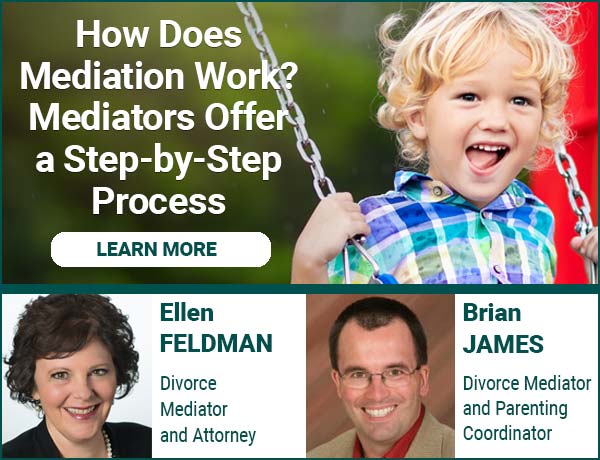 Share