There are many emotions associated with divorce, some of which include insecurity, a lack of self-confidence, and feeling lost—like you just don't know who you are and who you want to be moving forward. These feelings lead many people to consider facial procedures and plastic surgery after divorce.
Why? A few reasons. First, sometimes improving your appearance leads to more confidence. Maybe you've never liked your nose; you always wanted it to look smaller or the bump on it removed. Or, maybe when you look in the mirror, you see lines that weren't there a few years ago, and it's making you feel insecure about your age. These small improvements via plastic surgery or facial procedures can make a huge difference physically, which can then help you feel more self-assured and poised.
Secondly, a lot of women coming out of a marriage wanted to have plastic surgery and the ex was against it, so they just gave up. Or they lost themselves in marriage and want to get back to who they really are. And lastly, many people are getting ready to start dating after divorce, and they want a fresh start, looking and feeling their best.
I have been a plastic surgeon for 13 years, and much of my practice includes newly separated and/or divorced women. With today's technology and options, it's easier than ever to jumpstart your new look. The options range from very subtle to more extreme, depending on your goals, and include non-invasive injectable procedures and skin care to surgical procedures that can really improve one's appearance.
Maybe it's time for that lower face and jowl tightening, or perhaps that mommy make-over you never got around to during marriage and raising children. And with advancements in surgical procedures, many of these can now be done in the office under local anesthetic with amazing long-lasting results.
Something to consider before having plastic surgery after divorce:
My career is very fulfilling because I change people's lives by making them feel better about themselves, which makes them happier. But, happiness doesn't solely come from looking better physically. That's why I recommend being honest with yourself and asking yourself why you truly want the surgery. Is it because you think you'll get more dates or get married again? In my opinion, that is NOT a good reason to change your face.
Fillers and plastic surgery after divorce should be done for YOU and no one else. If this is what you truly want because you want to feel better and prettier, that's a great reason to do it. Another thing to think about is, how happy is this going to make me? If nothing else in your life is working, don't count on plastic surgery after divorce to cause you bliss.
Plastic surgery doesn't solve your divorce and/or life problems, which is why it's important after divorce to work on yourself in many, many ways. This can include: exercise, meditation,therapy, getting a job if you want or need to, staying social, finding hobbies and/or volunteer work that makes you feel fulfilled. What I'm saying is, plastic surgery should compliment these other things in helping you feel happy and healthy.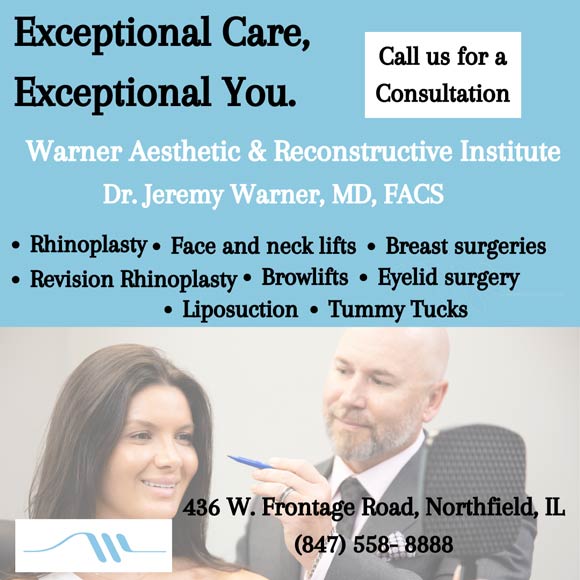 Finding the right plastic surgeon
It's very important that you find the right physician, one who is certified by the American Board of Plastic Surgery (ABPS). There are many surgeons out there who will tell you they are a plastic surgeon, but the ABPS specifically is the only legitimate plastic surgery board.
Your surgeon should listen to your concerns, develop a plan with you, and deliver results that are realistic and that both you and your surgeon have discussed at great length. It's important to feel that you "connect" with your surgeon and that you feel the plan has a high chance of achieving success. It's also important to feel comfortable enough to talk to your surgeon with honesty, and have more than one consult, if you feel like you need to talk again.
In closing, facial procedures and plastic surgery can have a significantly positive impact on your mental well-being. Patients routinely say that rejuvenation procedures and injectable treatments helped them feel better about themselves through divorce; a process that inherently created a lot of negativity, fear and self-doubt.
What I have learned about my patients over the years is that when a woman looks in the mirror and is happy with her appearance – remember, perfection is impossible, but if she feels good about the way she looks, it can feel empowering, inspiring and provide hope for a bright, happy and healthy future.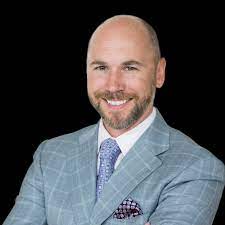 Jeremy Warner, MD FACS is a private practice physician in the northshore suburbs of Chicago. He is on staff with the University of Chicago Section of Plastic & Reconstructive Surgery. Dr. Warner is double board certified by both the American Board of Plastic Surgery and the American Board of Facial Plastic & Reconstructive Surgery.
While Dr. Warner provides comprehensive care in all areas of plastic surgery, he specializes in facial plastic surgery procedures. He serves as President of the Warner Institute, Director and Founder of the Chicago Rhinoplasty Symposium, serves as Mission Director of the Nepal Surgical and Medical Mission under the Face the Future Foundation, and serves as Fellowship Director for the Warner Institute.
Dr. Warner performs both surgical and non-surgical cosmetic facial procedures including Facelift, Necklift, Otoplasty (ear reshaping), Botox®, Fillers, Blepharoplasty (eyelid lift), Hair Restoration, Chin Implants, Liposuction, Fat Injections, and Browlift. He also performs reconstructive facial procedures including Facial Reconstruction, Reconstruction after Mohs Surgery, Facial Reconstruction for Facial Paralysis, and also general body contouring procedures upon request.
His patients come from all over the U.S. and abroad. He has been featured on ABC News for his state-of-the-art facial surgery and his research has been featured on ABCnews, CBSnews, Toronto Sun, Chicago Tribune, Business Week, Bloomberg, LA Times, Baltimore Sun, US News, Washington Post, and the Doctors Lounge.
Share