No one can prepare someone for dating a divorced dad (or mom). I can say that because when I started dating divorced dads (a decade ago) I was clueless. This was new territory for me. That said, I had an advantage because I was a divorced mom, so I did understand the complexity and challenges that go with dating and relationships when there are kids involved.
But let's say you don't have kids and you start dating a a divorced dad. For most people, dating someone with kids is disappointing and frustrating at times. Why? Because things happen with kids involved. Plans fall through, kids' feelings might be all over the place, financial issues can crop up, or the divorced dad has to deal with his ex (who could be difficult.)
There are all kinds of reasons, and even if you have the best relationship in the world, and you are madly in love and blissful 95% of the time, things with the divorced dad (or mom) can cause headaches, and even conflict.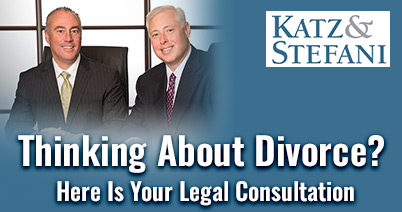 I applaud divorced dads (and moms) and the people who date them, because it really truly isn't easy, and you have to be unselfish. That said, there are some people who date divorced dads who just don't get it. Here are two examples.
Awhile ago, I wrote a blog post called Are Divorced Guys A Turnoff To women?". In that post, I wrote this quote:
"Who one woman gives up could be another woman's love of her life."
A reader then commented about it:
This might be impossible, especially if the couple had children, they are always 'first, forever'. This means the woman is putting the divorced dad first, and he's putting her second, or third. Also, the ex wife (mom) is never going away, like, ever. She will be at all the graduations, holidays, birthdays etc. inescapable. There will also be less money for the new woman, as divorced dad is supporting his first family, insurance, cars, college, vacations, grandkids…. it never ends.
Here's how I feel about her response. This woman dating a divorced dad needs to get a grip. Big time. Or, she needs to end the relationship and only date men who don't have kids and who have never been married.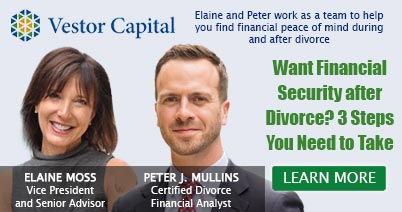 If the couple had children, they are always 'first, forever.' Ummm…hello? Of course the kids will come first forever!! That is a given and needs to be accepted by anyone who chooses to date a divorced dad.
If you cannot accept that, then you should not be in the relationship. If you cannot accept that and you choose to stay in the relationship, then you will end up continually frustrated, bitter, angry and resentful, which isn't healthy for you or for the relationship or the kids. Furthermore, if a divorced dad (or mom) doesn't put the kids first, than I wouldn't even have enough respect for that person to even date them! In other words, is a person who puts their love life before their kids attractive? No.
The ex wife (mom) is never going away, like, ever. She will be at all the graduations, holidays, birthdays etc. inescapable. Being someone who is an ex-wife, I truly took this to heart. What does this woman expect us to do? Die?? Doesn't she have any empathy that the ex-wife wants to see her children graduate and see them at holidays? Is she insecure that the ex-wife is trying to get back together with the ex-husband?
This woman sounds ridiculously childish. Instead of realizing that these kids are better off with everyone being close friends, she is thinking only of herself and her delusions that the ex-wife is the bad guy.
There will also be less money for the new woman, as divorced dad is supporting his first family. This was the clincher for me. I guess she's in the relationship for the cash. What a shame. What I want to ask her is, "Should the divorced dad stop supporting his kids so that he can give you money? What does he really owe you?" Shame on this woman, is all I have to say.
Here is another reader's comments:
I dated a divorced dad a couple years ago who had 4 kids under 12 yrs. old., His ex wife got 1/2 his paycheck. He had a vasectomy. So, no kids for me.  I got nothing (except dirty looks from ex/kids), they all have legal/blood ties together, so I didn't want to move in with a family to pay 1/2 the mortgage to be an outsider, permanently. Tough situation (for me, not them, they all have each other). Oh, the ex gets 1/2 his pension too after retirement, & the kids get the house. Then, you can look forward to repeating all of that with grandkids- theirs (not mine) wry smile.
This made me feel even worse. If she wants kids, then why is she even with this guy? She knew going in that he had a vasectomy. Also, vasectomys are reversible.
But what's remarkable to me is that she says she feels like an outsider, saying that they all have legal/blood ties together. So, she's feeling jealous that she isn't a blood relative? It's very bizarre to me.
I question two things. First, is her boyfriend making her feel like an outsider? That's a possibility. And, like the first woman, is she with this guy for the money? Maybe she got dirty looks from the kids because of her greedy attitude.
Before you think I'm being judgmental, I will say that my boyfriend is a divorced dad and financially, I want nothing from him. I will continue to work to have my own retirement. I have my own house. I don't want anything from my boyfriend except for his love. Isn't that the way it should be?
What I see from both of these women dating a divorced dad is a sense of entitlement and it sort of makes me sick.
I will leave you with this. Dating a divorced dad isn't easy. I cannot count the number of plans that have been cancelled or altered with my boyfriend (and even in other relationships in the past.) It can be frustrating at times, disappointing, and it can even feel hopeless sometimes. But, his children must come first. Always. And my children will always come first. That doesn't diminish our love for each other, it just is the natural order of the priorities of being a parent.
Ask yourself if you really really love this person and if you do, then staying with him (or her) even under the roughest of circumstances should be a no-brainer!  In other words, if you expect nothing but love, you will be fine. And if you expect more—like money or for him to cut off ties with his ex, or for him to put you before the kids, then honestly, you are clueless and you need to get a grip.
Like this post? Check out, "20 Things I wish I would have told my newly separated self"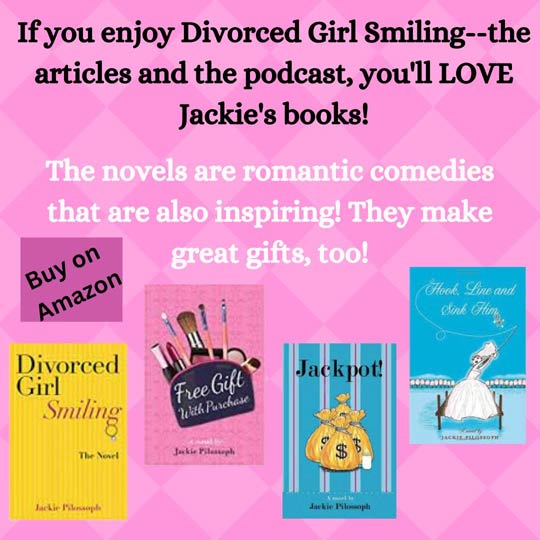 Share