In this week's Love Essentially, I examine the question, "Will my marriage last if the couple has big cultural differences?"
Do Cultural Differences Affect The Odds of a Marriage Lasting? by Jackie Pilossoph
I can't wait to see "My Big Fat Greek Wedding 2," the sequel to the 2002 hit, "My Big Fat Greek Wedding," a movie that had me laughing so hard I still remember my cheeks hurting when I walked out of the theater.
Toula and Ian ended up falling madly in love and getting married, despite their vast cultural differences and backgrounds, as well as the resistance they initially got from her ultra traditional Greek family.
The sequel, in which 14 years later, Toula and Ian are still together, got me thinking about couples who come from different faiths, cultures or ethnic backgrounds. Do these relationships have less of a chance of working long-term? Does coming from similar cultures give a marriage better odds of lasting forever?
For answers to these questions, I talked with Chicago-based relationship therapist Anita Chlipala, who said she's counseled couples who come from different cultures, as well as those who come from very similar backgrounds. The root of her clients' issues: not the actual cultural differences, but rather their attitudes.
"The biggest challenge I see in couples is their inability to accept, honor and respect what is important to their spouse," said Chlipala, who said she has been in practice for more than 10 years. "They fail to reach a compromise where both partners feel like they are getting what's most important to them."
Chlipala said that an attitude of "We have to do things my way and my family's way" leads to negativity that will chip away at the health of the relationship.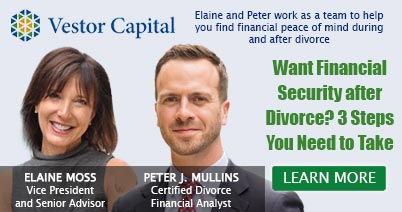 "When years go by like this, resentment builds up and it ends up not being the religious differences that caused the problems, but rather the inflexibility to bend for their partner," she said.
Another big mistake couples from different cultures make is that they don't discuss their wishes upfront – before they are married.
"People date and they think, 'We'll figure it out,'" Chlipala said. "They are so blinded by love that they think it is enough to solve their differences. So, they don't talk about the big things."
According to Chlipala, some of "the big things" include:
• How are we going to raise our children?
• How and where are we spending holidays?
• What kind of religious symbols are going to be in our house?
• What cultural traditions and rituals are important to each person that they would like to continue?
• How will the extended family play a role in the relationship?
Speaking of extended family, I can't help but think of the Portokalos family in "My Big Fat Greek Wedding." Not sure if you saw the movie or the trailer for the sequel, but the couple who is having "My Big Fat Greek Wedding 2" happens to be Toula's parents, who find out they were never legally married. Apparently, the priest forgot to sign their marriage license 50 some years ago.
This brings to light the issue of whether or not being legally married really matters. From the trailer, it appears Toula's mom doesn't care, but her dad is devastated.
So, what are the advantages of being legally married?
"Research shows that people who consider themselves married or are legally married have higher levels of relationship satisfaction," Chlipala said. "Some people say 'It's just a piece of paper,' but I totally disagree. When you are legally married, it is a different level of commitment than just saying, 'We're in a relationship.' Even if you are exclusive."
No one goes into a marriage thinking, 'I can get a divorce if it doesn't work out.' So, I have to believe that when people tie the knot, they are committed to making the relationship work.
The bottom line is if you ask anyone – married or divorced, they will tell you marriage isn't easy. I believe that applies to people in relationships who have similar cultural backgrounds, as well as those who don't. There is a part of me who thinks similar cultures do make things a little bit easier, but regardless of race, religion or ethnicity – whether they are the same or vastly different – the key to being happy is as simple as this: you have to like your spouse.
Despite being divorced, I am and will always be a huge fan of marriage, but only if both people are finding happiness in it. If problems arise… (Click here to read the rest of the column, published in the Chicago Tribune Pioneer Press.)
Share