If you're going to divorce, you likely have never done so before and only have anecdotal knowledge about what is a very complex process. You're also probably not communicating very well with your spouse.  As a result, many couples make the mistake of one spouse blindly meeting with and then filing for divorce with a lawyer.
Filing for a divorce with a lawyer then triggers a series of events and creates undue antagonism that is very hard to alter.
It can cause you to spend more time and money on the divorce, not to mention added stress while also going down a path that will negatively impact your children.
A  different path could be better for you and your family. Instead of blindly meeting with and filing for a divorce with a lawyer, you are best served by educating yourself on all 4 methods of divorce, and if possible, deciding together which path is best for you.  The decision you make will impact the time it takes, the amount you will spend, the stress level you will put yourselves under, and if you have children, the impact your divorce will have on them.
Before filing for divorce with a lawyer, try to discuss these questions with your spouse so you can proceed down the healthiest path for you and your family:
1. Can our relationship be fixed?  Do we want to fix it?  Do we want to give up on growing old together?
2. Are we both satisfied that we have tried everything to salvage our marriage?
3. Are we educated on all 4 methods to proceed with a divorce, which include a) doing it yourself, b) mediating, c) pursuing collaborative law, or d) litigating?  If not, take the time to educate yourselves before you proceed.  It is best if you can both agree on which path to follow, and this decision should be made before you sign with a lawyer.
4. Some questions to consider as you decide on a method to divorce:
Is your financial situation relatively simple, do you agree how to divide your assets, debts and property, and do you not yet have children?  If so, you may want to consider going to the courthouse and filing for divorce yourselves.  This is the cheapest and quickest way to divorce, but will require patience as you learn about the process and do everything yourselves.
Do you have children still living with you?  If so, you should consider mediation, for the following reasons:

You will make all of your own decisions, you will work together to compromise and you will build your parenting plan together because you know your children best.
If you are in IL, the courts will require you to attempt to mediate your parenting plan, so why not start with mediation and see if you can use it for all decisions?
Your children will hear you working together to create solutions, so when you each tell them you will always love them, they will believe you.
The communication skills you practice as you jointly build your parenting plan will allow you to co-parent, post-divorce, in a way that mitigates the negative impact of your divorce on your children, and will give them and yourselves pride in how your family gets through the divorce.
This method is extremely economical, can be completed in 2-3 months, and you will be guided by a professional to ensure that the decisions you make will be complete and will serve your family well going forward.

Do you want to save time, stress and money, and divorce more amicably?  If so, you should consider filing your divorce yourselves, using mediation, or potentially collaborative law.  All three methods are healthier than litigation.
Do you want a lawyer to advocate and negotiate for you, but want to try to make all of your own decisions in private?  If so, collaborative law might be right for you. This is more costly than mediation and not as costly as litigation, and requires each spouse to have their own lawyer who advocates for them.  If you cannot agree on all items, you will need to complete your divorce with different lawyers.
Are you and your spouse unable to communicate at all and hardly want to be in the same room together?  If so, litigation, unfortunately, might be the only path for you.  This will be extremely expensive, take considerable time, add a lot of stress and reinforce your negative feelings toward each other to the point where co-parenting in a healthy manner post-divorce will be very difficult and detrimental to your children.
Do you want to be able to move on after your divorce in a healthy manner, and in a position to find another healthy relationship?  If so, you should consider filing your divorce yourselves, using mediation, or potentially pursuing collaborative law.  Litigating will take the longest to complete your divorce and it will create the most "baggage" that often interferes with future relationships.
One last rule of thumb:
If you are on good terms with your spouse and can both listen and have a desire to compromise, you should look to mediate.  It is the cheapest and healthiest process for you and your children.
If you and your spouse do not trust each other or cannot compromise, but do not want to expense, stress, time and public nature of litigation, collaborative law might be a better process for you.
If you and your spouse cannot communicate at all, it will be very difficult, if not impossible, to mediate or use collaborative law, and your only path is probably to each hire lawyers and litigate.  Just be aware that litigation is the most stressful, costly and lengthiest process to divorce, and it will undoubtedly negatively impact your children in the most significant way.
If you are unsure of what each method means, and how it will impact you, take the time to reach out to a mediator and a lawyer who practices both collaborative law and litigation, and talk to friends or relatives who have used each method.  The better informed you are before you start your divorce process and file for divorce, the better the path you will follow during and after your divorce.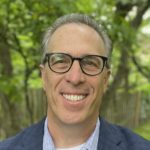 Michael Cohen, who also earned his CPA, is an accomplished business leader with extensive experience in people management and cross-functional projects that required him to often mediate and find the best path forward for people and teams, throughout his career. These skills are critical in a mediation setting. Coupled with Michael's own experience in a litigated divorce, he is driven to help divorcing couples navigate their divorce in the healthiest way possible. Michael is the founder of Michael's Mediation, which serves divorcing couples across the U.S. He is a graduate of the University of Illinois with a divorce mediation certification from Northwestern University. Michael is a loving father of three and lives in the Northern Suburbs of Chicago. Learn more here.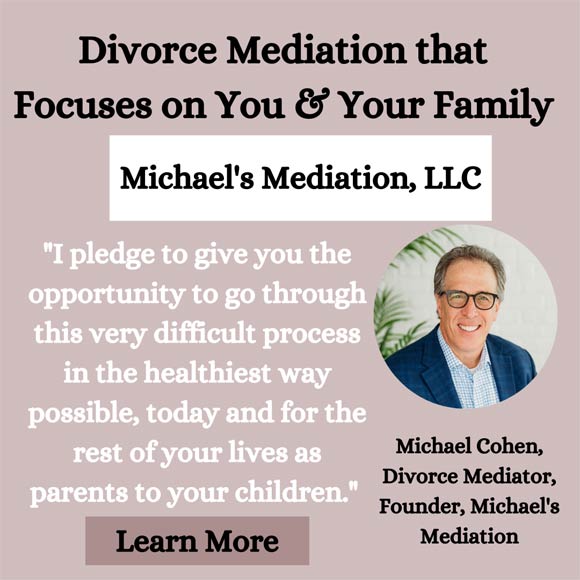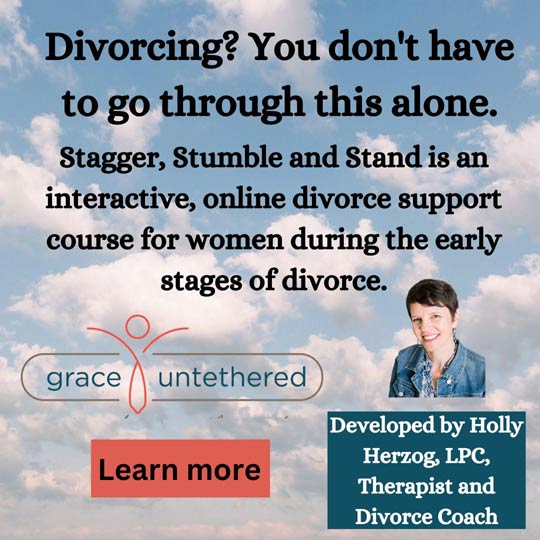 Share