What is a Certified Divorce Lending Professional? The job of a Certified Divorce Lending Professional (CDLP) is to strategize with those going through a divorce so that they can qualify for a home loan whether remaining in the marital home or buying a new home.  CDLPs do not simply help homeowners structure their home loans; a CDLP  helps to  structure the divorce settlement. How?
A CDLP is trained to navigate the complex financial issues that can arise during a divorce, such as dividing assets and liabilities, refinancing a mortgage, and qualifying for a new mortgage. A CDLP is involved in your divorce from day one. The terms of the separation agreement can have a significant impact on the your  ability to qualify for a loan, and a CDLP has received specialized training in divorce mortgage planning.
For example, if the divorcing couple agrees to divide their assets equally, but the wife is responsible for a majority of the couple's debt, she may have difficulty later qualifying for a mortgage on her own. CDLPs are advocates for their clients and can help the couple craft a separation agreement that works with lending guidelines.  This gives both parties the best chance of owning a home after the divorce.
As a CDLP who focuses solely on divorce, I am highly involved with the Divorce Lending Association. This association offers ongoing weekly coaching, collaboration, and mastermind groups. We also have a Facebook group where CDLPs from around the country post scenarios and questions about their borrowers' unique situations in divorce. As a group, we collaborate to find the most positive outcome for each borrower.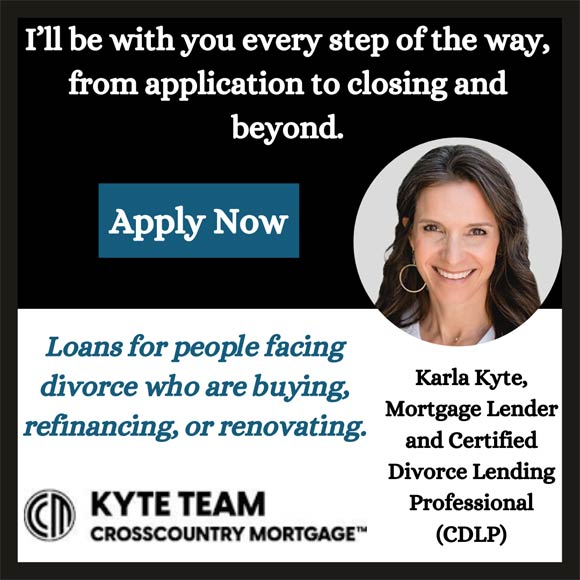 Our expertise in the divorce process and mortgage programs for divorcing clients is invaluable. We work to find the best available loan across all agencies, considering all the options.
Consider a recent case. Eight months ago, a client finalized her divorce, but she and her ex-husband have yet to sell their marital home. They agreed to keep a joint checking account and all shared debt paid from the joint account in lieu of him paying her the agreed upon/court ordered maintenance. While her job generates $2200/month, current guidelines cannot count the $3500/month maintenance she was awarded through the divorce to qualify for a new loan.
The guideline is clear: we must prove that he has paid her this amount, monthly and on time, to include it in her qualifying income.  Alimony, maintenance, and child support can only be used as income if the borrower provides proof of receipt for a specified period of time, and documentation that the payments will continue for a specified period of time.  These requirements vary depending on the loan product and so it was critically important to know the loan type before structuring the separation agreement.
As a result, she is limited to buying a home with the amount of cash from the sale of the marital home, or she must wait 6 months for the correctly documented monthly maintenance payments to establish proof of payment so she can qualify for a mortgage in an amount that would allow her to purchase in this market. The expertise of a CDLP involved early during the divorce process could have advised them correctly on how to handle the maintenance payments so that she would have been set up for success.
Now let's discuss the ex-husband in the same case.  He's unsure of his ability to qualify to buy a new home with the monthly maintenance debt of $3500 against him, but a CDLP recognizes that is not counted in his monthly debt. Instead, we deduct it from his income which allows him to qualify for a monthly payment of $4250 rather than $2500. A lender without CDLP training is unlikely to be aware of this course of action.
Divorcing couples often have to return to court to modify their separation agreements, which could have been avoided if the agreements had been drafted correctly in the first place under the advice of a CDLP. A return trip can be expensive, time-consuming, and oftentimes not possible because of the state of the relationship post-decree. A lender without the knowledge a CDLP has may not have solutions, leaving the couple without hope of resolution.
I also want to add that there is no additional fee to work with a CDLP! The services I provide are complimentary!
The bottom line is this: You wouldn't walk into your doctor's office and ask them to perform open heart surgery but rather ask for a referral to an experienced Cardiac Surgeon.  Divorce is difficult; however, with a professional team that includes a CDLP, it is possible to navigate this process with more ease to create a successful settlement, which includes your marital home or a new home, if that's what you choose.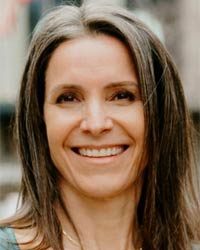 Karla Kyte is a Branch Manager and Originating Loan Officer at Cross Country Mortgage. She runs a successful team of high energy loan officers and assistants who are eager to help you through the home-buying process! From day one, over the last 25 years, Karla has built a successful business on referrals, which is why she and her team are committed to educating buyers on their financing choices throughout the process.
In addition to holding a mortgage license, Karla is also a Certified Divorce Lending Professional (CDLP). In all her years of doing mortgages, she could never understand why divorce attorneys did not consult with a lender before they put demands on clients that were not achievable due to lending guidelines. Karla brings financial knowledge and expertise to the often complicated untangling of a marriage. Those facing divorce need a great divorce team that is well versed in all aspects of the process, and a CDLP is a big part of the successful outcome of the divorce, as we help to structure the equity buyout of a retained home as well as the qualification of purchasing a new home.
Karla is a fourth generation Coloradan, married mother of four. When she's not in the office you can usually find her outdoors hiking, attending numerous sporting events for her two teenage boys, taking in a pool day with friends and family, or honoring her daily yoga practice.
Share