If you are considering selling your diamond after divorce, here are some really good things to consider, as well as some great information on how to make sure the experience is safe, and that you are happy with the result!
An Insider's Guide on Selling Your Diamond Jewelry
Written by the staff at International Institute of Diamond Valuation (IIDV)
You have diamond jewelry sitting in your jewelry box for a while now, and you have been thinking about selling it. Where do you start? To whom do you go? How do you know you're not going to get ripped off? If you don't have a "diamond guy", chances are you may be hesitant to sell your jewelry to any buyer. Selling your diamond jewelry can be clear-cut. Here's a quick guide on what to consider when selling your diamond jewelry.
Are you ready to sell?
Diamonds are associated with love and celebratory milestones. There is usually a memory and emotional connection with the piece. Depending on the piece, which may be a gift, an inheritance, or even an engagement ring, make sure you are emotionally ready to sell.  Decide for yourself if you'd be better selling, willing, trading, or keeping it.
Which price should you expect?
If you decide to sell your diamond jewelry, the price you'll receive for it will be based on the buyer's valuation of your diamond(s), the metal and potentially the other gemstones contained in your piece.
Various factors can affect the value of a diamond: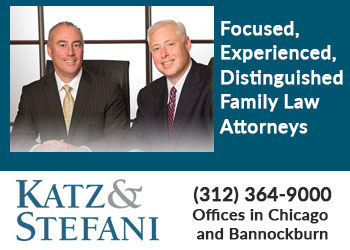 1. Carat (the weight of the diamond)- the heavier the weight, the higher the value.
A diamond's weight is usually expressed in carats, with one carat being equivalent to 0.20 grams. As a general rule of thumb, diamond prices increase with the carat weight, as larger diamonds are rarer and more desirable.
2. Color– the more colorless the diamond, the higher the value.
Diamonds with less color allow more light to pass through. Colors are graded from colorless "D" to light yellow "Z".  A color grade from "D-F" is considered "colorless", "G-I" is "near colorless" and any color grade "J" or below is considered "faint yellow" to "yellow tint".
3. Clarity (the quality of the diamond)- the more flawless the diamond, the higher the value.
Most diamonds have flaws, or inclusions. Diamond clarity is determined by the amount, position and size of these inclusions.
4. Cut (the proportions of the diamond)- the better proportioned the diamond, the higher the value.
The cut of the diamond refers to how light interacts and reflects with the diamond. A diamond cut with proper proportions will reflect a greater amount of light, increasing its brilliance.
5. Shape– different shapes command different prices. Each diamond shape has its own unique characteristics and its own ideal length-to-width ratio. Popular shapes are round brilliant, cushion, emerald and princess-cut diamonds.
6. Brand– luxury brands such as De Beers, Tiffany's, Harry Winston or Van Cleef & Arpels will bring in a higher price than a non-branded piece.
7. Other characteristics such as fluorescence, cloudiness and chips will also impact the value.
If there is a metal setting or metal chain, you will receive a higher value if the metal is of higher purity. And if there are other gemstones in your piece such as rubies or sapphires, you will receive a higher value if these gemstones are rarer and of high-quality.
Diamond and metal prices are not fixed: they fluctuate depending on market trends, economic state and general supply & demand.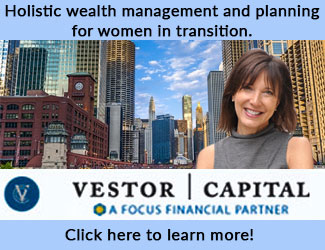 You should also keep in mind that the offers you will receive will be based on the current wholesale market price, which is different than the retail price. You might have an appraisal value: this price is usually set for the jewelry's insurance replacement value at retail prices. For diamond jewelry, like for most pre-owned goods, you will not be offered the retail price that you originally paid.
Where should you sell your diamond jewelry?
When selling your diamond jewelry, you should try to shop around to get multiple offers from different jewelers and diamond buyers, both offline and online. Having several offers will help you get a better price.
However, don't go to just any buyer. Make sure you only deal with trustworthy companies. Here are a couple of tips to help you identify the buyers to which you'd want to reach out:
They are an incorporated company with a proper address and contact information
They are registered with the Better Business Bureau (BBB) and have been given a good rating
Their gemologists have received their training from the Gemological Institute of America (GIA)
They have positive customer reviews
They explain the selling process clearly
They provide free shipping and insurance when sending your diamond jewelry to them
They provide you with a written offer
They unset the diamond from the jewelry piece to accurately evaluate the stone, providing customers with a truer estimate
While researching which buyer to sell to, you should also avoid companies which are asking questions such as:
What do you know about the jewelry?
Why do you want to sell it?
When did you purchase your jewelry?
How much do you want for it?
These questions are frequently asked to the unassuming seller to gain insight and potentially offer you a lower price.
Going back to the store where you originally purchased the diamond jewelry is another option.  Other alternatives may be selling to friends or family, auction houses or even placing a classified ad for your piece.
Like this article? Check out, "What Should You Do With Your Marriage Mementos?"
About IIDV
The International Institute of Diamond Valuation (IIDV) specializes in the valuation and purchase of diamond jewelry. We are proud members of the Jewelers Vigilance Committee, Jewelers Board of Trade, Jewelers of America, and we have an A grading with the Better Business Bureau. Our gemologists are alumni of the Gemological Institute of America (GIA).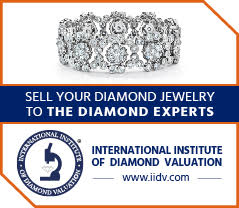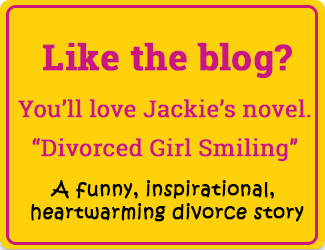 Share