When a couple decides to divorce they embark on a process that is complex and one that they likely don't understand.  Unless a couple is educated about the divorce process or has the right guidance, their first call is often to a divorce lawyer. While in some instances retaining a lawyer is the right first move, I want to address why putting together a divorce team makes sense, and why it can get you a better overall outcome in your divorce.
Let's get back to calling a divorce attorney first. What if mediating their divorce makes sense because it is healthier, better for their children, less costly and quicker, but they've already found a divorce attorney and that attorney specializes in litigation?
Even if they already know they can't mediate, they ought to at least first evaluate what kind of lawyer they need (amicable or litigator) and they should interview 2-3 lawyers through free consultations before making a decision.  Unfortunately, when a couple only reaches out to a single divorce lawyer before considering these factors they usually set themselves up for more stress, cost and time than needed.
Education is important as they start this process because couples can only make sound decisions if they understand the process.  But how do they take a step back to become educated at this extremely stressful period of their life when everything is moving so quickly?  It's difficult to do, and as a result, many couples tend to set themselves up for failure at the onset of their divorce, without even knowing it, because they are not educated before they start making important decisions.
There are two ways a person or a couple can become educated about the divorce process before they make their first decision:
1. They can hit the "pause" button and together take the time to research and understand the 4 paths they can take to divorce and come to a sound decision, or
2. They can rely on a strong divorce professional to listen to them, understand their current situation and status, and help them put together a plan to move forward in the best way for their family.
One of the best ways they can quickly and efficiently gain this education is through the Divorced Girl Smiling free consult with Jackie Pilossoph, founder of Divorced Girl Smiling. The reason I would advise someone to work through Jackie is because Jackie does not provide divorce services, per se, and as a result can provide outstanding unbiased recommendations.  Her knowledge in this area also helps her to make valuable recommendations.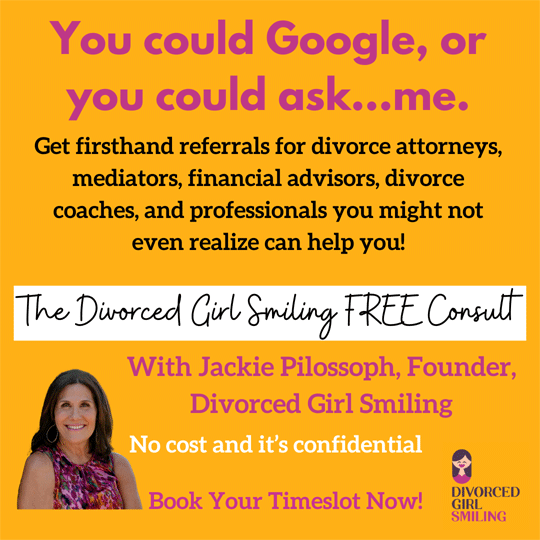 She has also built a leading team of Trusted Professionals, to whom she can pull in for further education and consultations as necessary.  What you get from Jackie is an unbiased reflection of your situation and a reasoned recommendation of what type of professionals you can benefit from.
The first step in the Divorced Girl Smiling free consult is to understand where the couple is in their divorce process:
Are they on the same page with an equal desire to divorce?
Have they exhausted all means to repair their marriage?
Are they on good terms, and trying to be amicable?
Do they both really care most about their children and minimizing the impact of their divorce on their children's development?
Do they trust each other to disclose all financial assets?
Is there an equal or imbalance of power?
Does the couple care more about hurting the other and exacting revenge than getting to a good outcome?
Do they own a home together?
Are they both employed with access to health insurance, individually?
Based on the answers to these and other questions, Jackie or one of her Trusted Professionals can help you build your divorce team, which can include any of the following professionals:
1. A mediator, an amicable lawyer or a litigator.
This is the most important decision and will dictate how healthy, stressful and successful the divorce will be.  This is the most critical decision a couple can make and sets the tone for the entire divorce.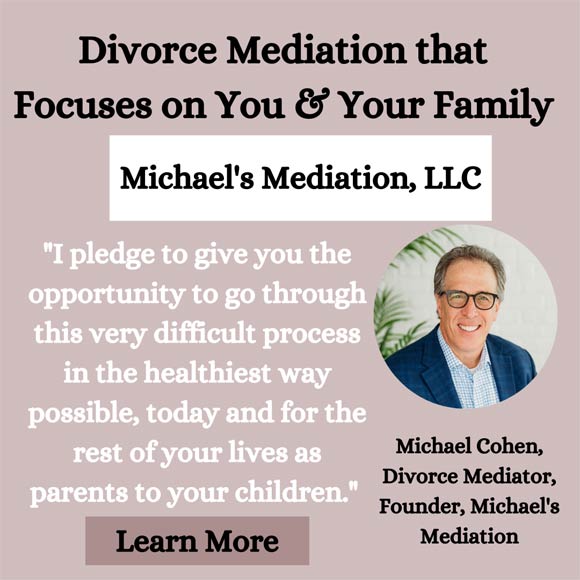 2. A Certified Divorce Lending Professional ("CDLP")
This is a key resource who plays a critical role in helping the couple understand whether one spouse can keep the marital home, and to provide guidance on subsequent home purchases.  Because of the nuances of the mortgage industry and how a divorce is handled, it is imperative to have technical guidance before making decisions about the marital home.
3. A real estate agent.
When the marital home will be sold as part of the divorce, it is necessary to bring in a real estate agent as part of your divorce team, preferably one with experience working with couples in the middle of a divorce.  This should be done early in the process, especially if the spouses will require equity from their home post-divorce, because the home selling process can take some time.
4. A divorce coach.
In some instances a spouse may desire to hire a divorce coach.  For those that do, they find this extremely helpful because a) the spouse likely has not divorced before and does not understand the process, and b) a divorce coach understands the process greatly and can take much of the anxiety away, while also preparing their client so they can always be a step ahead of what they need to do to get through their divorce.
5. A Certified Divorce Financial Analyst ("CDFA").
In all divorces, the cost of living and budget that a couple lives by is disrupted, and each spouse needs to quickly understand their budget and resulting cost of living post-divorce, so they can plan for their future.  A CDFA on your divorce team can help a client understand their budget post-divorce, and if desired, they can also help their clients invest their assets to support their financial needs.
6. A therapist for the children or either parent.
Divorce is stressful for everyone in the family.  Often times a family can benefit from a specific kind of therapist who can help the children or parents.  Knowing what kind of therapist would be helpful and when to bring them in is critical to mitigate the stress that families often feel during a divorce.
7. A parent coach.
When a couple with children divorces they do not become each other's "ex"; they will always be co-parents.  This is not easy to do, but the better a couple can transition to becoming healthy co-parents together, the less their divorce will impact their children.  If a couple is having a hard time co-parenting, bringing in a co-parenting coach as early as possible can help to create healthy dynamics.
8. A tax accountant.
A divorce requires a lot of financial decisions, during and after the divorce.  Having a trusted tax advisor can help a couple to understand how they can get the greatest tax benefit together, and also guide them so they both understand the tax implications of their many financial decisions during and after the divorce process.
9. A forensic accountant.
When a couple is divorcing and one of the spouses believes the other is hiding significant assets, it is imperative to bring in a forensic accountant who can help to find and identify the hidden assets.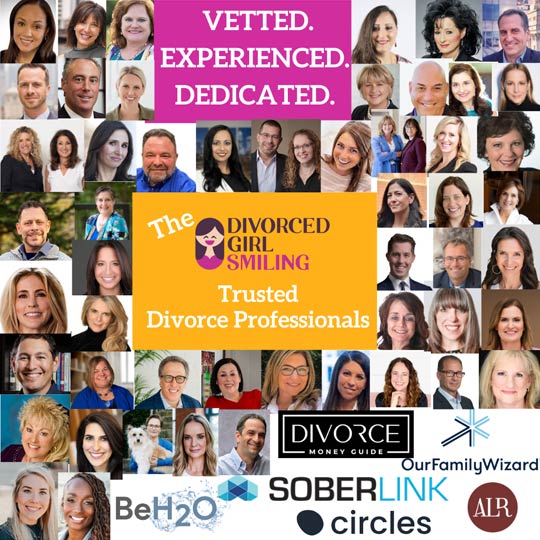 It seems like a long list, which can lead you to believe it is just going to add to expenses, but that isn't true. First of all, this is a comprehensive list–in other words, most people don't have to hire ALL of these professionals. Also, hiring professionals in specific areas can save you a significant amount of divorce attorney fees.
I want to end by saying that many couples only hire a mediator or one lawyer each and proceed with their divorce, and often times they do not select the right mediator or lawyer because they did not know what they should consider in that decision.  Many also do not consider the other professionals listed above who play pivotal roles in their divorce process.  Only through consultation with a knowledgable individual will a couple gain the valuable education about how they can best build their divorce team.
I would highly recommend that anyone considering divorce reach out to Divorced Girl Smiling for the free consult with Jackie Pilossoph. Having the consult will help them understand the complexities of the divorce process and how they can best navigate it with the right team, BEFORE they hire a single divorce professional.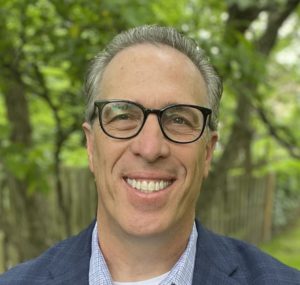 Michael Cohen, who also earned his CPA, is an accomplished business leader with extensive experience in people management and cross-functional projects that required him to often mediate and find the best path forward for people and teams, throughout his career. These skills are critical in a mediation setting. Coupled with Michael's own experience in a litigated divorce, he is driven to help divorcing couples navigate their divorce in the healthiest way possible. Michael is the founder of Michael's Mediation, which serves divorcing couples across the U.S. He is a graduate of the University of Illinois with a divorce mediation certification from Northwestern University. Michael is a loving father of three and lives in the Northern Suburbs of Chicago. Learn more here.
Share