If you are thinking of selling your engagement ring, you are probably experiencing what every divorced person does: major conflicting thoughts. Part of you doesn't want to part with this gorgeous ring that at one time meant so much to you, while another side of you really wants to move on with your life and be happy again. I waited eight years before I sold my engagement ring, partly because I wasn't ready mentally for several years, but also because I hadn't found the right fit (the right buyer.) I want to personally endorse MJ Gabel, as they were my ring buyer. From start to finish, it was a wonderful experience, and I am extremely pleased with the monetary part of it, as well. Matt and Anne are extremely trustworthy and honest, and they make the whole experience non-stressful! Here is their guest post and video.
The Benefits Of Selling Your Engagement Ring That Go Beyond Financial  by Anne and Matt Gabel of MJ Gabel Diamond & Jewelry Buyers
"Diamonds are Forever" is a branding technique that has helped make diamond rings a universally recognized symbol of love, emotion, and marriage. The difficulty is that not all marriages are forever, and thus what becomes of the diamond that may have helped represent that marriage?
Check out Anne and Matt's video!
When it comes time to part with a wedding ring, many people find it to be a struggle. There is so much emotion tied to that small rock that it can be difficult to let go – especially if the person still has an emotional attachment to their former spouse. It can be painful to let go of something that you once wore with such pride and affection. This is something that many people experience, and sometimes it can take years for a person to be ready to finally say good-bye to the ring. Typically the ring is the last physical representation of the loving marriage that once existed, and finally parting with it is a symbolic way of really ending that part of one's life. For some people it is a struggle, and for others it can be a relief.
In our experience, no matter how long it takes to come to a place where you feel comfortable parting with your ring, once you make that leap to do so, there can be a huge weight lifted off your shoulders. Sometimes we hold on to physical things because we are afraid to move on, or we may think we are not ready. However, many times by holding onto something from the past, we are allowing that small physical piece of jewelry hold all the power.
Many of our clients have found that radical acceptance has helped them to finally part with the ring. The idea that they are totally and completely accepting what is now, rather than what has been. They stop fighting reality and accept that their marriage is over, and by doing so they stop some of the internal suffering they have been experiencing. Even though it may be a difficult thing to do, most of our clients find that they finally feel free – free from worrying about what to do with the ring, free from all the emotion tied to it, free from feelings of anger or resentment, and finally free to fully live in the present and not the past.
Matt and Anne Gabel are the owners of MJ Gabel, their 10 year-old diamond & jewelry buying business. To learn more, visit: MJGabel.com.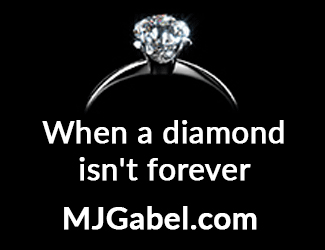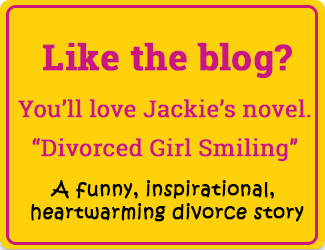 Share