I have a friend whose husband left her a few years ago for another woman, whom he married right after their divorce was final.
My friend was obviously devastated, and has faced many, many issues that she's had to work hard to overcome. One thing that has always bothered her is, she wanted some justice in what happened to her. For her, that meant she wanted the guy to someday either regret what he did, or want her back, or be sorry for what he did.
I am constantly saying to her, "How do you know he doesn't feel any of these things?" and the bottom line is, she will probably never know, because even if he did have regret or is sorry or even if he wanted her back, is he really going to come back and tell her that after everything that's gone on? I don't think so. That only happens in the movies, in my opinion.
Anyhow, the woman has moved on beautifully. Over the years I have watched her go from a sad, depressed person who could barely get out of bed, to a self assured, happy, gutsy, life loving woman. She still has her moments, I'll even go so far as to say she has her days, where she still can't believe this happened to her, and she gets really down.
That said, she really lives life to its fullest. She's genuinely kind to others. She's a great mom and friend to everyone. She travels a ton. She's a hard worker who is passionate about her career. And, after many relationships that just didn't seem right, she has found love.
So, last week, she walked into a restaurant, and sitting there is her ex-husband, his new wife, her son, her new daughter-in-law, and the daughter-in-laws parents. They are all having dinner together. My friend was with her new boyfriend, who is a hottie, by the way, but still, when I heard this happened I gasped. I was afraid to find out what happened next, thinking that my friend probably went home and sobbed for hours.
Totally not what happened. My friend (who was told later by her son that she looked absolutely beautiful) composed herself, said hello to everyone, was very polite, and actually stayed at the restaurant and had dinner with her guy.
Her ex said hello to her, (I think it was the first time he had spoken to her in 5 years or so) and she said that although it was very hard, she was able to smile and have a nice evening. She said she didn't even cry about it for a second.
The next day, she got an email from her new in-laws, (her son's wife's parents) saying that she was poised and beautiful, that they hoped she understood their situation, and that they hoped she knew how much they loved her.
I have heard through the grapevine that the guy's marriage isn't really going that well, which isn't surprising to me because I truly believe that if any relationship starts out where someone is cheating on their spouse, it has a zero percent chance of working out for life. That's just my opinion.
So, ever since that night at the restaurant, my friend sort of feels like she's at peace with everything. After all, here she is with a cute guy and an amazing life, moving on (which anyone knows how brutally difficult that was) after her husband of 30 years pretty much threw her and their life together in the garbage, which came completely unexpected to her.
Justice? Who knows. But I think she got a little bit of her pride back, in other words, she showed them that she wasn't broken. With her head held high, her shoulders back, and her warm smile, she showed everyone that she survived. She more than survived.
This whole blog might seem trivial and unimportant to some people, but any divorced person will tell you that it isn't. I think getting this kind of peace is just a small part of the big picture in healing. Most of the healing though, has to come from you. A little encounter where you run into your ex looking hot, with your hot new guy might just be a little free gift.
I'm not so sure that justice in this regard really exists. I have a feeling that the only real justice that matters comes when we look in the mirror and ask ourselves if we are truly living life happy and to its fullest. If we can answer yes, than justice has been served.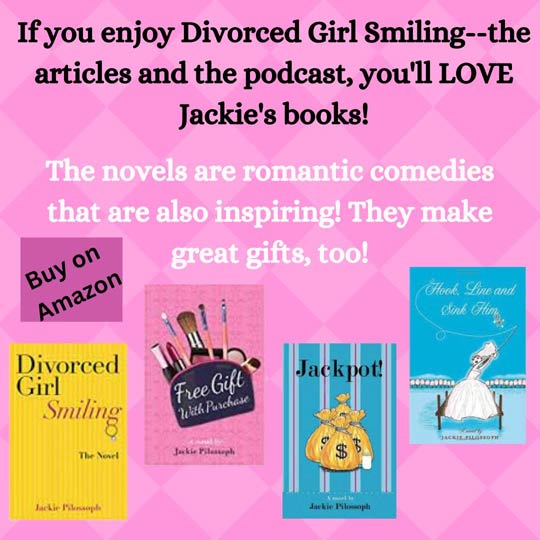 Share