Someone on Dust sent me a question: I have been divorced for several years. Is it normal for divorced couples to try it for a second time? In other words, can remarrying your ex actually work?
The best way for me to answer this question is to tell you two stories of divorced couples I know who got back together.
The first couple was married for several years. They divorced and then got back together and got remarried. They are now in the process of getting divorced again. To me, this is very sad, because hearing a divorced couple is remarrying is inspirational. It's a happy ending and sort of signifies true love, doesn't it? A second divorce is just depressing. I don't know the details of what caused the first divorce or the second, but I have to believe it was the same issue. The good that came out of it is, at least they know for sure that being together isn't right, and they don't have to spend the rest of their lives wondering 'what if.'
The second couple I know has a hopeful story with an uncertain ending. They divorced several years ago and after about 5 years after the divorce started dating again. They have been together again for about 5 years and seem to be doing really, really great. I recently asked the woman if she thinks they will get remarried. Her answer was, "Maybe. I'm not sure. We're just really happy." Now, maybe she just doesn't want to tell me, and maybe they will have a surprise wedding. Or, maybe they are happier as a couple dating than they were husband and wife. Does it really matter? They are together. That's what really means something.
The issue I have with divorced couples reconciling is the same issue I have with on-again off-again relationships: what's to stop the same old issues from creeping back up again? In other words, what is going to be different this time? If nothing changes, the couple will ultimately end up divorced again. Also, people and relationships tend to stick to the same old patterns, so what happened in the past will most likely happen again in the future. UNLESS—they make changes to break the pattern.
If a divorced couple is thinking of getting remarried, I think they really need to address the issue or issues that led to the divorce and deal with it. Therapy might be a good idea. Or, lots of really honest, heart to heart conversations that aren't sugar coated.
The other thing is, as time passes, people tend to remember all the good stuff in a relationship and forget the bad. It's just human nature. The mind recalls beautiful memories, and blocks out what's too painful.
There are a few scenarios in which a divorced couple might have a very successful second marriage together:
Maybe a couple got divorced because one of them had an addiction that is now under control. The absence of an addiction makes a huge difference in a marriage.
2. Timing is everything. Maybe there was immaturity, dreams that had to be fulfilled, other people involved that caused the marriage to fail. Maybe better timing could make the difference.
If both people are willing to own up to their mistakes, recognize their faults and apologize to each other—not just because they want to get back together but because they really mean it—I think the second marriage to each other has a decent chance of working.
Here's the thing. I'm sure there are people reading this who are cringing. Most divorced people actually have no interest in getting back together with their spouse because they have resentment that runs way too deep, or one of them is remarried or involved with someone else.
But, the bottom line is, if you loved someone enough to marry them, the divorce was probably heartbreaking, and I don't care what people say, I think if love was once there it can return (except for inexcusable behavior such as physical abuse). So, what's wrong with taking a second chance on someone you loved enough to commit to the first time? True love is a pretty powerful thing and everyone makes mistakes. Remarrying your ex really makes "Till death do us part" ring true (no pun intended.)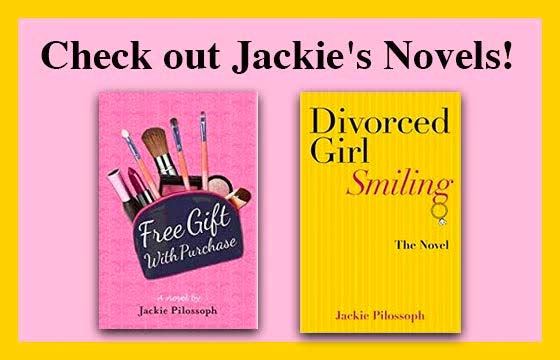 Share