I wrote a blog awhile back called Anger is for Losers, giving divorce advice to angry divorced people, telling them that they need to get over it and move on. Harsh? Maybe. But is it the truth? Definitely.
In the blog, I state that anger is normal, and that it is even healthy to feel angry. At first. But, that at some point, divorce anger needs to go bu-bye, as it is a huge waste of time and energy after a certain point, and that if you never let go of your anger, it will eventually destroy you.
I wrote that anger hinders people, and that if you stay angry, you will never find true happiness. I wrote that I know people who are remarried who still have eternal anger for their ex-spouse that really obstructs them from obtaining inner peace.
A couple days ago, I received the following comment about the blog post. I had to share it because I feel a lot of compassion for this person and I want to offer further advice that I think might be beneficial. Here is the comment, followed by my divorce advice.
My wife of 22 years left me and her children for a woman. Lied about the involvement and affair when questioned. Has taken half of our marital assets. Receives child support because she is a woman. Provides nothing for her children, home, food, medical care etc. How I am supposed to move on? Why do I have to tolerate this? You are damn right I am angry. I could never trust any woman ever again. What do I move on to? What woman wants a mid forty year old man that is raising two children, broke and in debt. This person has destroyed what is left of my life, has no remorse or regret for her actions. Acts like my children and I have the problem. Please tell me short of hypnosis how the hell do you recover from this. I can't, for two years I haven't barely been able to function. What do I move on to when I put so much effort, love , admiration and soul into another person and a family. I have no vision of what my life is or what it should be. Every f***ing persons advice and direction with little to no emotional attachment and/or care, says "just let it go, don't be bitter, learn from this and move on". Yes there are two sides Jackie and I am sure my ex wife will tell you that I was the problem. It makes the departure of being gay easier to tolerate for her. I wish you, God or someone could make sense of this and explain it to me. I don't think anyone can, so why take aim at people like me who are angry?
 Here's what I want to say to this reader.
First of all, I am so very sorry that this happened to you. I can imagine how painful it must have been. You have every right to be hurt and sad and upset and yes, ANGRY.
The legal system doesn't always seem fair to divorced people. In fact, I don't know one divorced person who thinks he or she got a "good deal" in their divorce. Divorce is expensive and really takes a toll on people financially.
I am not going to tell you to "get over it" and "move on," but I am going to respond to certain parts of your comment specifically.
What do I move on to? What woman wants a mid forty year old man that is raising two children, broke and in debt.
 Of anything you said, this bothers me the most. I'm sorry. Is mid forties old? I totally disagree. And why are you worried about what a woman wants? Why is that your focus? Why do you care? You have two children. Don't they mean everything to you?! Why not focus on them for right now? Have fun with them. That's what children are for (in my opinion)—to enjoy, to love, to teach, to care for. And if your ex isn't doing that, than even more so, it's up to you. Doesn't that give your life purpose?
Is what happened to you fair? Absolutely not! Is it fair when someone gets cancer? Is it fair when someone goes broke? NO. It isn't. But you aren't seeing the good. On one hand you say, "I will never trust a woman again," and then you are saying "What woman would want me?" I say, who cares about a woman for right now! Just get your life together first. If you are happy with your life, you will find love again. And by the way, I don't really know anyone (including myself) who isn't struggling financially right now.
For two years I haven't barely been able to function.
 This is harsh, but honestly, you have wasted two years of your life. Do you really want to waste anymore time being upset about what happened? Be rid of your ex. It's done.Isn't two years long enough to lament over it?  Focus on your own life and your kids. I think you are right in that if she is thinking you are the problem, it is her way of rationalizing what she did. I can't count the number of men and women I know who cheated, and then they hate their ex because deep down, they hate themselves. So they project it onto their ex spouse.
In closing, I promise, I'm not taking aim at you. I really am just trying to help you. I feel for you. I really do. What happened to you stinks.  But look at the positive. You still have a life you can live. And you can make it a good life by appreciating all the good things you have. Your kids number one!! Can't you try to have fun? Can't you try to focus on making a life for yourself that works with what you now have?
I am wishing you the best, and the strength to go out and grab a life you really deserve. Enough lamenting. It's time to move on and enjoy yourself. One of my closest friends died yesterday of a heart attack. She was 52. It's heartbreaking. Please…enjoy your life. Find one that works. And mostly, enjoy your kids. You need each other. Try not to focus on what happened. Life is all about NOW.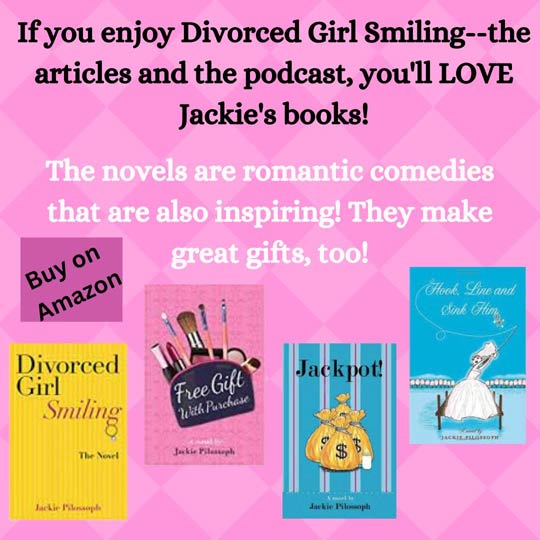 Share