Daniel Stefani has been a Chicago divorce attorney for almost 3 decades, and is the co-Founder of the law firm, Katz & Stefani. In his guest post, Stefani offers some common questions he hears from newly separated clients, along with his answers and advice. 
Common Questions Chicago Divorce Attorney, Daniel Stefani Hears
"How much is this going to cost?"
That is one of the most common questions I get asked by clients during our first meeting. The answer to that question is based on many variables, including the level of conflict and complexity of the case.
The more time we spend working on the case, the more expensive it gets. Cost is usually one of many motivators for a client and the opposing party to be reasonable and to compromise and come to an amicable settlement agreement.
I recommend clients do a cost benefit analysis to see if the monetary value of what they are trying to retrieve is worth the cost of the their attorney's time. If it's a $100 medical bill, it doesn't make sense to bring the issue to court, but if you are a business owner and there is a dispute about what the business is worth, your attorney's fees incurred to resolve the question of its fair market value could end up being more than well worth it.
Another way to keep attorney's fees down: complete certain tasks yourself, which include analyzing your own cost of living budget (as opposed to having your attorney analyze it for you), working with the other party to come up with a parenting schedule that works for both of you, and seeking help from a mental health professional for non-legal questions, as their rates are lower and they are better equipped to help with many emotional issues.
Chicago Divorce Attorney, Dan Stefani
"How long is my divorce going to last?"
This is another very common question I get asked by a new client. My typical answer: six months to two years. Most clients want it over sooner rather than later, so we want to be proactive, meaning right away I suggest disclosing the full nature of assets and liabilities and have a budget and parenting agreement in place as soon as possible. That shortens the length of the divorce process which in turn helps lower costs, both economic and emotional.
I also frequently get asked, "What is your strategy to resolve my case?" in which I answer that each case is fact-specific, which will shape the strategy. No two cases are alike and we treat each case with individual attention and have a unique strategy for each case. Typically, we try to understand the full nature and extent of the income, expenses, assets and liabilities as soon as possible and if there are children, propose a parenting plan. Then we attempt to resolve the case by meeting with the opposing party and their attorney.
If the parties are unable to agree, there is the option of non-binding mediation, both for custody and financial issues. If mediation is unsuccessful, trial dates are typically set. That doesn't mean the case will go to trial, but it gives everyone additional motivation to resolve the case out of court because you now have a deadline of a trial date.
"How long do you take in returning my phone calls?"
This is something almost every client asks. I try to return every phone call the same day, but if I cannot, someone from the firm will return the call to set a time to talk within 24-48 hours. And, if a client has a true emergency, they have access to my cell phone and I will return the call immediately.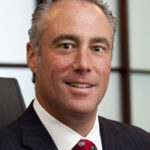 Daniel R. Stefani a Chicago divorce attorney and the co-Founder and a Principal of Katz & Stefani. He has practiced exclusively in the area of matrimonial for his entire career. Daniel is recognized nationally for his innovation in both litigation and settlement of financial issues pertaining to matrimonial law, particularly those that require detailed analyses of complex transactions and business valuations. His work on behalf of mainly high net worth clients, as well as spouses of high net worth individuals, involves valuations of closely held corporations, partnerships and other entities, child custody and child support issues, as well as paternity and domestic violence. Learn more here.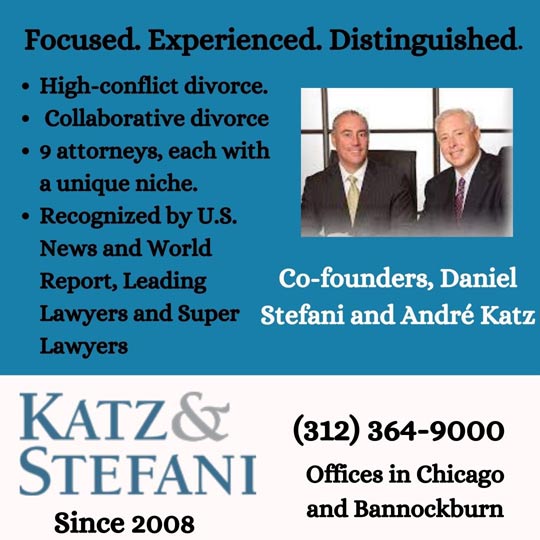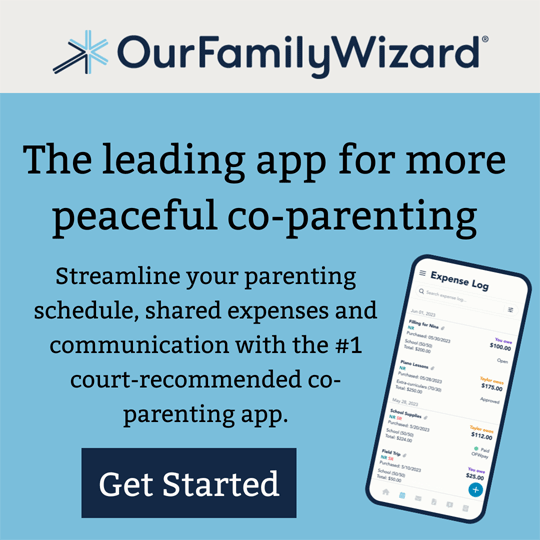 Share