In most cases, when people are first getting divorced, they have no idea what to expect, how the process works, what certain legal terms mean, or what to ask a divorce attorney. I mean, how could they? Like anything else in life, until a person actually has a need for something, they don't educate themselves on the topic. For example, did you know anything about buying a home before you bought one? How about getting a mortgage? Buying life insurance? Or even getting a marriage license.
So, when a person decides to get divorced, where do they begin? Usually, they will have a consultation with one or more divorce attorneys. But how do you know what questions to ask a divorce attorney? If you're like I was 11 years ago, you walk into the consultation and sit there while the attorney talks to you, in most cases with hopes of being hired.
I don't think that's the way it should work, and neither does Kate McMahon Vivanco, a divorce attorney at the Chicago law firm, Katz & Stefani. McMahon, a Loyola University Chicago School of Law graduate, said that every case and every situation is unique, but that there is one similarity she has seen in all of her clients.
"All clients are struggling in one way or another and most are feeling many different emotions—pain, sadness, anger, grief, confusion, fear, and the need to feel heard and understood," said McMahon, who has been practicing divorce law for seven years at Katz & Stefani, LLC. "Clients also don't want to be in the dark. It's empowering and beneficial to understand what's happening in your case versus simply trusting what your attorney tells you without knowing or understanding the details."
According to McMahon, part of empowerment stems from asking your attorney the right questions—questions that will make you feel confident you are being represented by someone who is a good fit for you, and who can get you the outcome you want and need.
Here is McMahon's list of 7 questions to ask a divorce attorney during your consultation:
1. If I reach out to you, when can I expect to receive a response?
This is one of the most important questions to ask a divorce attorney because during your divorce, there will most likely be times when you want to talk to your attorney immediately. Unfortunately, that's just the nature of a divorce. Your spouse might do something upsetting and you want your attorney to know about it ASAP. So, you want to hear back right away. Some divorce attorneys will call you back within the hour, others will get back to you in a day or two, and some might wait longer to call you back. This will of course depend on what the attorney has going on at the time and whether it is an emergent situation, but most attorneys have a process they follow of when they will try to respond, i.e. within 24 hours. The key is knowing what to expect beforehand so you're not sitting by your phone on pins and needles waiting for your attorney's phone call.
2. Do you have experience in mediation and what are your thoughts on mediation?
Mediation can be very effective in settling a divorce case, but not all attorneys are supportive of this process. Educate yourself on what mediation means and entails and then get the attorney's opinion. You want to make sure that the attorney is open-minded enough to consider options besides litigation.
3. Do you have experience with the different judges in my county?
Asking this question is an indication of the attorney's experience. You can learn a lot about the attorney just by his or her response and the way he or she talks about the judges.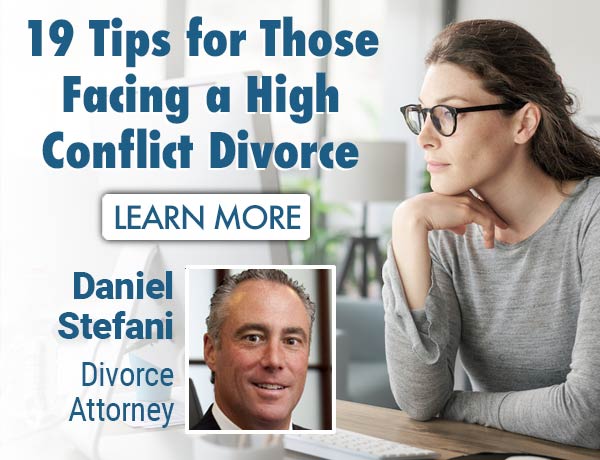 4. How can I keep my attorney's fees down?
There are certain tasks you can do to keep fees and costs down, such as obtain and organize your financial records versus your attorney having to get them from your spouse, requesting documents from banks instead of having the attorney issue subpoenas, or work with a financial advisor to figure out a budget instead of having your attorney do this. You can also see a therapist to deal with the emotional aspects of your divorce. Remember, although your attorney may have empathy for your situation and should listen to your concerns in order to best represent you, your attorney is there to get you a good financial and child related settlement or outcome, not to counsel you emotionally.
5. Do you have experience litigating cases?
This would include taking depositions, arguing contested hearings, and putting on trials. Follow-up questions can include: What are some examples of recent hearings or trials you argued? What were the outcomes? The answers to these questions will help you understand the types of cases the attorney works on and whether the attorney is comfortable and experienced going to hearings or trial.
6. Can you offer referrals for other supporting professionals such as a financial advisor, accountant, estate planning attorney, divorce coach, or therapist?
The referrals you receive from the attorney will give you a good idea of his or her professional network and will also tell you whether the attorney will be supportive of you working with other professionals, which he or she should be. Strong referrals for supporting professionals can be extremely important and valuable.
7. What bar associations and other professional associations are you a member of or affiliated with? Are you involved with any organizations?
This will help you get a sense of the attorney's passions and community involvement. How far above and beyond an attorney goes in his or her job says a lot about his or her passion and commitment.
McMahon, who explained that she has clients with all different financial situations, said choosing a divorce attorney is a very personal decision, often made by gut instinct that the attorney is a good fit who is going to get you the results you want.
"Even in high conflict divorce cases, I aim to keep the parties amicable and to preserve the relationship so that the couple can address issues on their own, without having to contact the attorneys if there's a disagreement," McMahon said. "After the divorce is final, I want my clients to start moving on and enjoying life to its fullest, enjoying their children, and enjoying a smooth and easy relationship with their former spouse."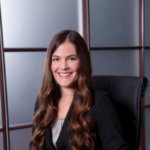 Kathryn McMahon Vivanco is a divorce attorney and Partner for the law firm of Katz & Stefani.  A Fellow of the Collaborative Law Institute of Illinois ("CLII") and a member of the International Academy of Collaborative Professionals ("IACP"), Kathryn represents clients in family law matters in the collaborative law process, a team based approach to dispute resolution and an alternative to litigation. Kathryn is also a Certified Divorce Mediator. Learn more.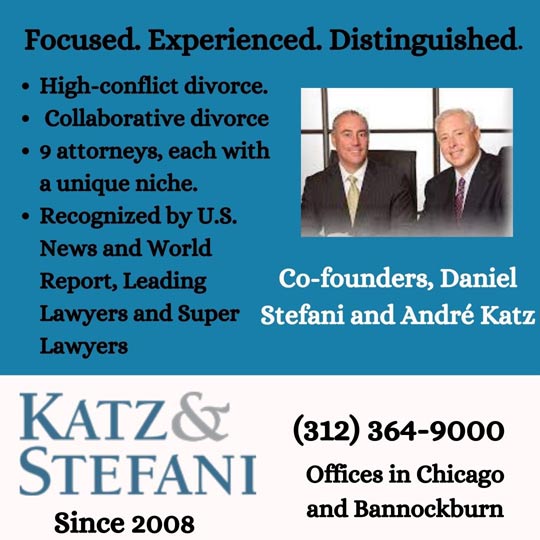 Share