Everyone copes with divorce in a unique way. We make good choices and bad choices or some of both, but sometimes we do something that really isn't good or bad: we lie to ourselves. Lies we tell ourselves provide a temporary soothing solution to our broken hearts, they justify our decisions, or they make us feel better about things.
Here are 20 lies we tell ourselves in divorce and my reply to each:
 1.    I could care less what happens to my ex.
Ask yourself if that's really true. Isn't there a part of you who will always care about your ex? As time goes by, (and I can say this since I've been divorced for a really long time) your ex actually begins to feel like family. In other words, you realize that even in your angriest days, you cared, which is why you were so angry, and you always cared. You never stopped. That doesn't mean you wanted to or want to get back together, or that you forgive what he or she did. It just means you care, like you would another relative.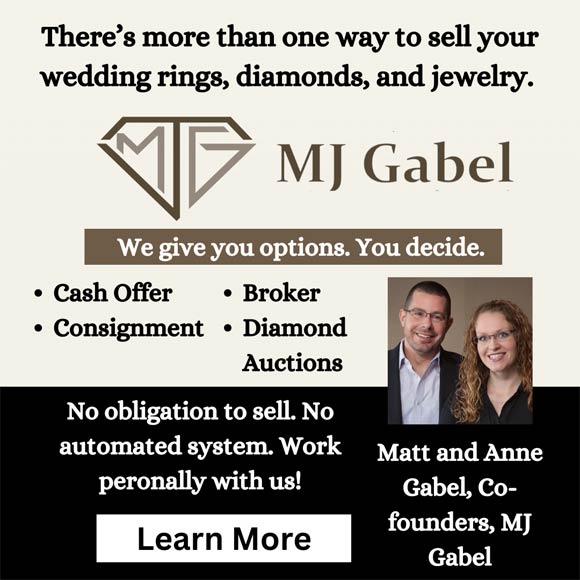 2.    I hate when I'm not with my kids.
I would say this is true at the beginning of a divorce, when you aren't used to being home alone without the kids. But after awhile, don't feel guilty if you enjoy the break from the kids! Being alone offers reprieve from stress. Doing nice things for yourself and having some life enjoyment that doesn't involve your kids makes you a happier, better parent.
3.    I don't want to meet anyone and I'm never getting married again.
Maybe not right this minute, but eventually you will want to meet someone, and yes, you might get married again. You're saying this to protect yourself because you are afraid of dating after divorce and fear you might never meet anyone. I'm not saying you aren't independent or that you are not capable of staying single, but if you got married once before, chances are you enjoy marriage–if it's with the right person.
4.   I had the best life when I was married.
We tend to remember things like we wish they would have been. So, when I hear people say "I had the best life when I was married," I realize that this is them remembering what was good, what worked, what was easy, and not thinking about all the things that really weren't working, what was really bad because it's just too painful to think of the bad stuff.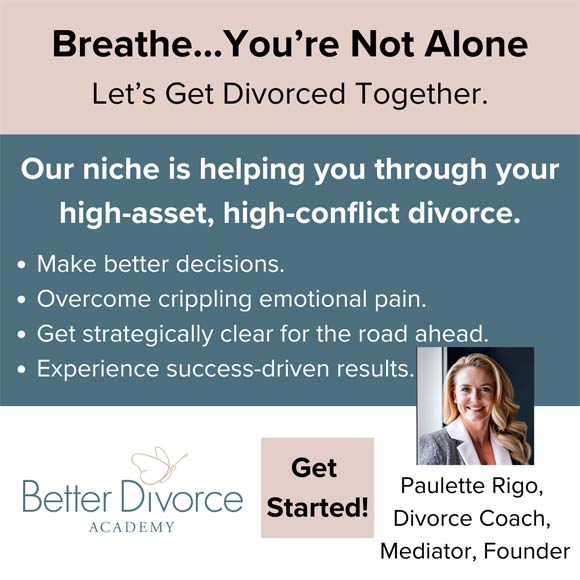 5.    When I was married, I was really miserable.
Yes, but there were times when you were really happy, too! It's great to remember some of the happy times and to have gratitude for them. It wasn't all bad, was it?
6.    People know the divorce wasn't my fault.
It doesn't matter what others think, and in time, it won't really matter whose fault it was. Chances are, the marriage ending was a combination of your and his/her fault. In time, just try to learn from your mistakes, so that you are a better partner in your next relationship.
7.    My attorney really hates my ex.
I hate to tell you this, but he or she has to say that because you are paying him or her. Plus, it doesn't matter.
8.    I have no interest in looking at my ex's social media.
Everyone is curious when it comes to their ex. It's OK! That's only natural. Just don't become a stalker or spend too much time on it, because it's sort of a no-win situation. If you see your ex with another woman, ask yourself if you will be upset. If you see him in a photo looking good and/or looking like he's having fun, will that bother you? Of course it will. If you see your ex with a mutual friend who you thought was taking your side, will that upset you? Of course it will. So, what good comes from looking at his social media? NONE! But, if you do, that doesn't make you a bad person. My advice is: love yourself enough to stay away from it.
9.    I hate dating.
I think everyone has a love/hate relationship with date. Everyone hates bad dates, but good dates make dating really, really fun!
10. Sex with my ex was awful.
Hmm…I guess this one depends on the situation. If he/she abused you, or if he/she cheated on you, or if he/she was mean, then yes, it probably is. If he or she is the slightest bit nice to you, you might have moments when you remember how cute he or she was, so to think about sex probably isn't repulsive. Also, if you think about the sex with your ex, that doesn't mean you want to get back together with the person. You might just miss him/her. That's normal!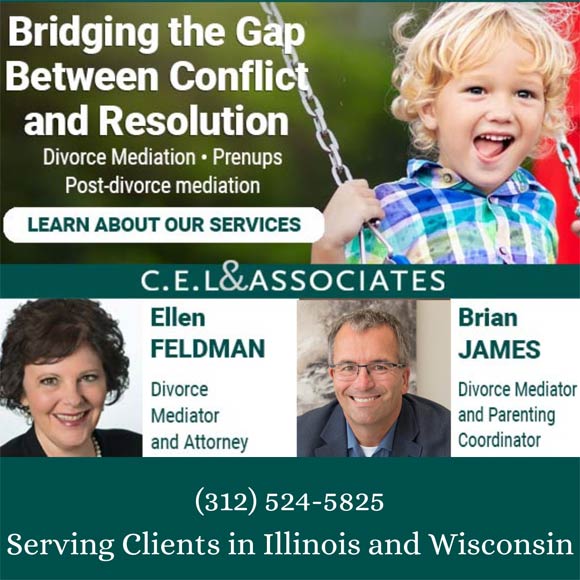 11. The thought of having sex with another man/woman is repulsive.
Maybe today it feels that way, and maybe it will for a long time. There is no hurry to jump back into a physical relationship with anyone. Take all the time you need. If you have been hurt, it's hard to trust again, and so every man seems disgusting. But remember that you deserve to be happy with someone if that's what you want, and someday, when the timing is right, you won't feel nauseated by the thought of having sex with someone.
12. If my kids knew what he did to me, they would hate him. 
Kids are really smart. They know exactly what happened in your divorce. Even really young kids know. People often say, "My kids will never know that my ex had affairs." I always tell them, "Your kids already know the truth, even if they don't want to face it. " And, no matter what your ex did, your kids will always love him because he is their father. That doesn't mean they approve of what he did, or that they aren't upset with him for hurting you. They might feel very very angry with him, but you might never know that. It's just something you have to accept. It's frustrating and seems unfair, but remember that your kids love you and remember that they do know what he did, but that they have unconditional love for both their parents.
13. I know how to stay away from dysfunctional relationships.
When people get divorced, they are vulnerable to getting into bad relationships. I'm not judging. I did it. Just realize what the relationship is, and DON'T MARRY THE PERSON! And, don't beat yourself up if you look back and realize you let someone treat you really badly. It's OK. You weren't you. Getting divorced is about growth and becoming the best person we possible can.
14. My life is really messed up, thanks to him or her.
I think this is one of the most interesting lies we tell ourselves. I read a comment from a woman who claimed she got fired from her job because her boss knew she was going through a divorce and fired her for it.
I find that really hard to believe, and think maybe she couldn't handle her divorce, and therefore started not doing well at the job, leading to her being fired. That's very sad and I feel terrible for the woman, but honestly, she shouldn't be blaming her ex. OK, maybe her ex put bad things in motion, but at what point do you take responsibility for things, stop playing the victim, and fix your life yourself? Your life might be messed up because of your ex, but you have 100% control on fixing it from this point forward.
15.  I love my new life.
If you feel that way, that is wonderful, but remember that it's OK to say "this stinks" on certain days. You don't have to pretend to be happy. Being angry and feeling like life is unfair, at times, is normal, even healthy. You are allowed to cry and throw fits and be angry that you are going through a divorce. Also, eventually, you WILL love your life. But it takes time.
16. If I could just meet someone, I know my life would fall into place.
Reverse that. Work on your life, career, kids, hobbies, yourself. When that falls into place, you will meet someone. I remember this one girl I know said, "I need a partner and then I can figure out what I'm doing with my life." Ten years later, she is still single and trying to figure out what to do with her life! Don't wait around to meet someone. Do what you love, what you think is right, what you think will make you happy, and that is when Mr. Right will pop up into your life.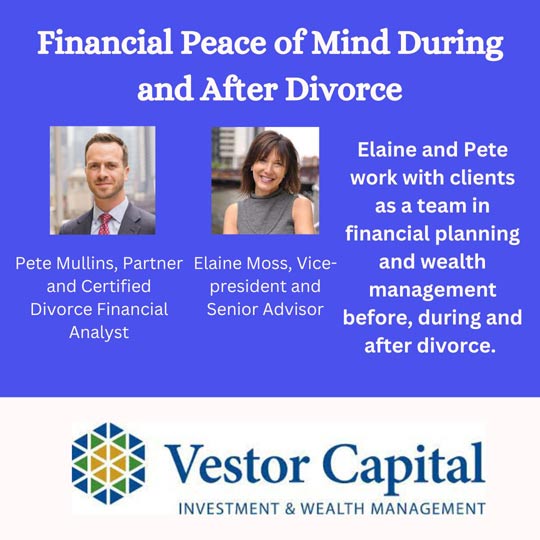 17. My ex's girlfriend is gross.
It's easy to say that out of anger or resentment or jealousy. But try to remember that she's a woman, like you. She met your ex and fell in love. You did it, so why shouldn't she? She doesn't know him like you do. It's just the beginning. The infatuation period is in full swing.  This is more difficult to say if she's the reason he left you. Then I think it's difficult not to call her names. But even then, try to have grace and hold your head high. That means refraining from badmouthing either of them. It's not easy, but you'll be glad you did. And, people will remember how you acted.
18. My ex is really jealous of the guy I'm dating.
Maybe and maybe not.  Why do you need him to be? You don't. 
19. My ex is so happy.
People who are getting divorced fantasize in their minds that the ex is blissful and life is perfect. That is not the case! Everyone has struggles and if you are hurting from your divorce, your ex is hurting too. He might not show it, and he might even have a girlfriend already. But that doesn't mean he isn't grieving your divorce. He's not as happy as you think. I guarantee it.
20. I don't care what other people think about me getting divorced.
Finally, #20 of the lies we tell ourselves. Yeah, you sort of care.  That's totally normal. But here's why you shouldn't. The people who are your loved ones and friends are the only opinions that matter. You might be the town's subject of gossip for the next few weeks or months, but it will fade. Don't give the a second thought.
Share