Today I am 55 years old. Yep, double nickels. Not sure how that even happened. I feel so much younger than 55! The thing is, as I reflect on the past year, there have been wonderful, amazing days and weeks, but I've had some real challenges this year, as well, health wise mostly. That said, I continue to feel truly blessed in life and love after divorce and beyond.
In celebration of my birthday, I'd like to offer a gift to my readers, especially those who might be having a birthday right after becoming separated or divorced. It might feel a little depressing to be turning another year older and at the same time being in the middle of a divorce. I remember being there 14 years ago.
My advice is: don't let your divorce ruin the one special day of the year that is all yours. The two have nothing to do with each other.
Here are 55 things I've learned about life and love after divorce:
1. Positive thoughts when you first wake up will shape your day. Think good things and they will happen.
2. There's no such thing as hugging and kissing your kids too much.
3. Call your parents every single day.
4. If someone feels toxic, get him or her out of your life. Toxic means that they are too negative all the time, they are jealous of you, or they make you feel badly about yourself.
5. Everyone is going to get something (meaning something challenging when it comes to health). It's going to be OK.
6. True friends are happy for you when things go well, not just when things are bad.
7. Let your ex deal with his/her own anger. It's not your problem. Brush it off and try not to think about it.
8. What you are worried about today won't be an issue in a year from now, or even 6 or 3 months from now.
9. If you want something, go buy it.
10. Getting a dog was one of the best life decisions I've ever made.
11. Forgiving someone helps YOU too.
12. If someone disagrees with you politically, try to listen to their point of view and respect them. And don't let it ruin your friendship.
13. Your kids are watching everything you do. Lead by example.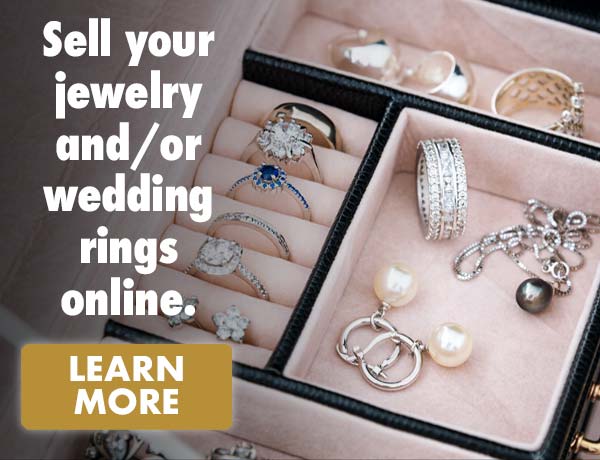 14. You are never too old to reinvent yourself.
15. Going back to work is scary as hell, but you are so much more competent than you think.
16. Spending time in nature is an anti-anxiety drug. Take time to look at plants, trees, water and other scenery.
17. If a guy doesn't call you back, it's not personal. He doesn't know you well enough for it to be personal.
18. Getting divorced takes a long time. Be patient.
19. If you don't feel like working out one day, don't beat yourself up.
20. If you eat cake, enjoy it. Don't feel guilty!
21. Focus on health instead of weight and your weight will go down.
22. You are never alone because God is with you.
23. You won't be alone forever. I promise.
24. It's OK to cry. You have a lot to cry about.
25. It's OK to be angry. You have a lot to be angry about.
26. Don't think about him. Think about YOU.
27. Taking a break from social media every once in awhile is a good thing.
28. You deserve to drive a nice car.
29. Look at your dates from the inside out. Personality drives attraction.
30. Read a book outside at least 3 times a week.
31. Happiness is about people, not things.
32. Think about how great your coffee tastes while you are drinking it.
33. Pray for racial equality.
34. Pray for the end of violent rioting and looting.
35. Pray for police officers.
36. Pray for a Coronavirus vaccine.
37. Pray for what you want and need, but express gratitude in your prayers, too.
38. Getting remarried is not road to happiness unless it's the right person.
39. Send a handwritten card to a friend or family member for no reason.
40. Calling or visiting the elderly is one of the best good deeds you can do.
41. Helping someone get a job is one of the best good deeds you can do.
42. Doing good deeds will make you feel so good and bring goodness into your life.
43. Ignore anyone who you think is judging you.
44. Get off your iPhone. Take a break! You don't have to answer every text in 30 seconds.
45. Say thank you and show your appreciation for others. People need to hear they are doing a good job. You have no idea how much it helps them.
46. Stop trying to change him. Either accept him or break up.
47. You deserve to drink expensive wine.
48. Don't settle for anything. If you aren't happy with someone, try to change it.
49. Everyone has health issues. All you can do is take care of your body as best you can.
50. Laugh as much as possible.
51. Don't think about your body during sex, think about the sex.
52. Good girlfriends are hard to come by, so cherish the ones you have.
53. Relationships get challenging when people aren't happy with themselves.
54. Life is good. Focus on the good stuff and what you have, not what you don't have.
55. Your birthday is your day, so do what you want and spend it with who you want.
A happy life and love after divorce WILL happen to you if you believe in and love yourself, if you make good, healthy life choices, and if you have patience and faith.
Happy birthday to me, and to any birthday girls reading this.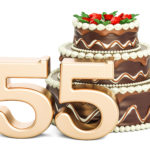 On your birthday, put your impending divorce, your bitter ex, your financial fears, and your sadness aside and celebrate YOU—your life and the gift you are being given of another day of blowing out candles, and looking in the mirror at your beauty, inside and out.
Love, Jackie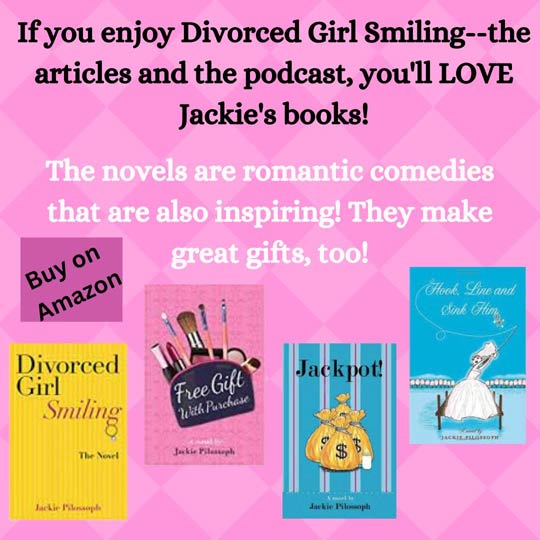 Share