As a divorce attorney of 17 years, I have seen how emotionally challenging divorce can be. The stress of not knowing what your post-divorce life is going to look like is scary and unnerving. Clients often ask me, "What can be used against you in a divorce?'
I've had clients tell me they feel like they need to be "on their best behavior" during a divorce, and that judges are "watching" behavior and actions, and one bad decision can have major consequences when it comes to the outcome-child custody being the biggest concern. If you know what can be used against you in a divorce, you can make sure to protect yourself and refrain from behavior that might hurt you.
Here are 10 things that can be used against you in a divorce:
1. Communication Records.
Emails, text messages, and social media posts can be used as evidence in divorce proceedings. Negative or hostile messages can harm your case, so it's essential to maintain respectful and amicable communication, especially when discussing matters related to your divorce or children.
Try to think of it this way: when you send a text or email, or when you leave a voicemail for your ex, make sure it's a message you don't mind a judge or your ex's attorney hearing or reading. It's not easy to be polite during a divorce, given all the anger and resentment going on, but it's in your best interest to hold back and make sure all your messages are businesslike, with no negative emotion in them.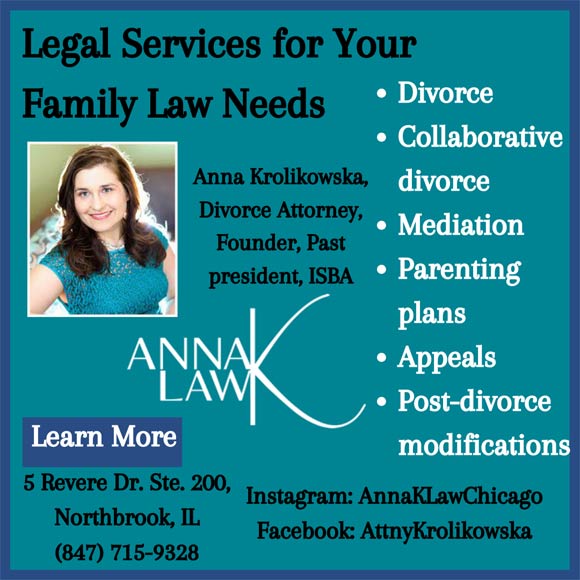 2. Financial Documentation.
Financial records, including bank statements, tax returns, and credit card statements, are crucial during divorce proceedings. Any discrepancies or suspicious financial activities can be used against you. It's advisable to be transparent and truthful about your financial situation to avoid any potential legal consequences.
If you think your ex and his or her attorneys won't find the money and accounts you've set up, you are wrong. A forensic accountant's entire job is to seach and find new accounts. Judge's do not treat lightly when it comes to financial fraud and this will be used against you in a divorce.
3. Social Media Activity.
Social media—Facebook, Twitter, LinkedIn, Instagram and morecan be a treasure trove of evidence in divorce cases. Posts, photos, and comments can provide insights into your lifestyle, behavior, and relationships. Be cautious about what you share online during divorce proceedings, as seemingly innocent posts can be misinterpreted or taken out of context, and can affect a judge's decision on assets, the home, and of course, custody
4. Witness Testimonies.
Friends, family members, and acquaintances can be called as witnesses during a divorce trial. Their testimonies can shed light on your character, parenting abilities, and the circumstances surrounding the divorce. Maintain healthy relationships and avoid conflicts that may lead people to testify against you.Try to put aside your personal feelings and keep your eye on your goal—to get the post-divorce life you want.
5. Child Custody Matters.
Child custody battles can become intense, with each parent vying for the best interest of their children. Any evidence of neglect, abuse, or inappropriate behavior can significantly impact custody decisions. It's crucial to prioritize the well-being of your children and provide a stable and nurturing environment. If you think you need help, ask for it. Even though you might want full or partial custody of your children, or you think that's the right thing to do, ask yourself what is best for the children.
6. Alcohol or Substance Abuse.
Substance abuse issues can be a significant factor in divorce cases, especially if they affect your ability to parent or maintain a stable life. Seek help if you're struggling with addiction, as addressing these issues can improve your standing in court. Also, consider Soberlink, an alcohol monitoring device to prove your sobriety. If you are willing to use this system, it could affect your right to custody.
7. Domestic Violence or Restraining Orders.
Allegations of domestic violence or the issuance of restraining orders can have severe consequences in divorce proceedings. It's essential to seek legal counsel and adhere to any court orders to protect your rights and reputation.
8. Inconsistent Behavior.
Consistency is key during divorce proceedings. Inconsistent behavior, such as failing to adhere to visitation schedules or neglecting financial obligations, can be used against you in a divorce. Demonstrate your commitment to your responsibilities and obligations to strengthen your case.
9. Failure to Cooperate.
Divorce often requires cooperation between spouses to reach agreements on various matters, such as property division and child custody. Refusing to cooperate or acting unreasonably can harm your case. Mediation can be a valuable tool to facilitate productive discussions and negotiations.
10. Legal Missteps.
Lastly, it's crucial to avoid making legal mistakes that can be used against you. Consult with an experienced divorce attorney who can guide you through the process, ensuring that you make informed decisions and follow the legal procedures correctly.
In conclusion, divorce can be a complex, lengthy and sometimes frustrating process. Understanding what can be used against you in a divorce, and taking proactive steps to address these issues is essential. Consulting with a qualified attorney and considering mediation can help you navigate this challenging period in your life while safeguarding your interests and reputation. Remember that divorce doesn't have to be a battle. It can be an opportunity to move forward amicably and constructively, and to have a happy, healthy post-divorce life.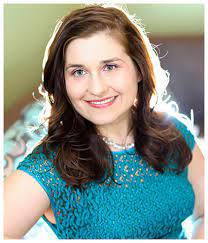 Anna P. Krolikowska, an attorney in the Northbrook law firm of Anna P. Krolikowska P.C, focuses her practice in the area of family law. Anna realizes that importance and the impact family law matters have not only on her clients, but also on their families. From divorce and child custody to any judgment modifications, Anna considers the unique circumstances of each case to develop a course of action designed specifically to address each client's unique needs.
As a litigator, trained mediator, and a collaborative professional, Anna is able to offer to her clients diverse, and creative approaches to resolving marital disputes.
Anna realizes that family law matters are very difficult for all individuals involved. She strives to treat each client with respect at all times and to provide each client with attention and time they require. She works diligently to maintain open lines of communication, and provide creative options to resolving her clients' concerns.
In addition to her practice, Anna is the immediate Past President of the Illinois State Bar Association which oversees the operations and management of ISBA, a state-wide voluntary association of more than 30,000 attorneys who strive to educate and serve the public, and improve the practice of law. She is a 2019 Honoree of the "40 Under Forty" award. The award honors 40 attorneys each year. In June 2021 she became the President of the ISBA, making her the 5th female president since its founding in 1877.
To learn more about Anna and her services, visit her website, or call: (847) 715-9328
Share