Anyone who has ever gone through a divorce will tell you what a stressful time it is. Dealing with emotional pain, worrying about the effect the divorce it is having on your children, navigating the legal process, and managing the fear of your new life is overwhelming to say the least. Then there are the financial issues and concerns about financial security after divorce: an aspect that can be the most stressful part of the process.
Do I have to go back to work? If I don't, am I going to run out of money? If so, when? Am I going to have to move out of our house? What happens to our joint savings? How am I going to know how much I can spend every month and still save money? These are just a few of dozens of questions that need to be addressed when figuring out a fair and equitable settlement and ensuring financial security after divorce.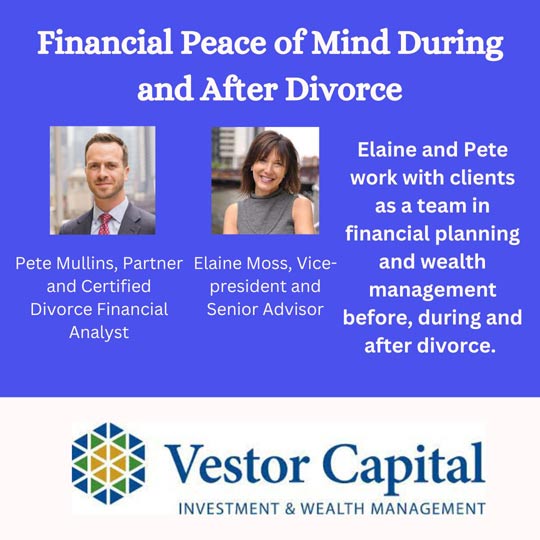 Here are three important steps you can take to make the process easier and to improve your chances of walking away feeling financially secure during and after your divorce:
1. Understand what your assets are and where they are.
This is the time to educate yourself on every asset and liability you have and where they are being held. Make a list of all your investments (including the institutions where they are held and a contact name and phone number for each.) The more you know about your financial situation, the better prepared you will be to fight for the assets that will best provide for you post-divorce and throughout the rest of your life. It is important to develop a plan as you transition to taking over your finances.
2. Make a list of your monthly expenses, along with an estimate of the amount of money you need every month to maintain your current lifestyle.
This takes some time and a lot of thought. It might even take a couple weeks to figure out. You might want to start a daily log of your expenses so that you have a better understanding and more details on the accuracy of what you spend. It's actually a great exercise and could help you in the future if budgeting is needed. Additionally, really think about what you spend. Consider holidays, birthdays, vacations, insurance, your mortgage, your car, kids' activities, clothing, spa services, groceries, and more. It's important to note that you deserve to continue living in the manner of which you've grown accustomed, and you need to make sure your monthly income needs are accurate and fair.
We would love to help you, but no matter who you decide to hire to develop your financial plan and manage your investments, make sure you like and trust the person. Also, while not necessary, it can be helpful to work with an advisor who is a Certified Divorce Financial Analyst. Developing a financial plan that addresses your immediate, short-term, and long-term financial health is crucial. It is very important to understand what your situation will look like throughout divorce, post-divorce, and how the decisions you make now impact you in the future.
Once an advisor understands your complete financial picture, they can then help allocate your funds in the right combination of investments to provide you with financial security after divorce and for years to come. It is also important that the advisor educate you on where your money is being invested. A good financial advisor will make recommendations but will also make sure you understand all your options and educate you so that you have the confidence to make the ultimate decisions.
If you would like a complimentary consultation with Elaine and Pete, feel free to call: (312) 641-2400 or email: emoss@vestorcapital.com.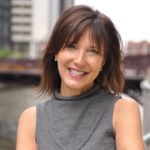 Elaine Moss is a Vice President and Senior Advisor at Vestor. She has extensive experience in advising high-net-worth clients and providing holistic wealth management and planning to clients. She has a particular focus on working with women, especially those facing life transitions such as divorce. Elaine has been in the financial services industry since 1986. Prior to joining Vestor Capital, she worked for Bear Stearns, and Tucker Anthony. She holds a Bachelor's degree with a concentration in Political Science from Tulane University. Professional Licenses: Series 65.
Office: 312-641-2400
Email: emoss@vestorcapital.com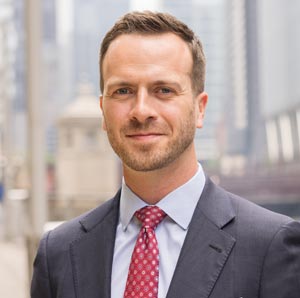 Peter J. Mullins joined Vestor Capital in 2013 as a Wealth Management Advisor. He is responsible for strengthening client relationships, research, technology and new business development. Peter advises clients on a broad range of financial matters and utilizes the extensive resources of Vestor Capital and his knowledge as a CERTIFIED FINANCIAL PLANNER® to develop a personalized financial plan and investment strategy for each client. He also specializes in advising 401(k) plans regarding plan design, investment menu construction, fiduciary education, and ongoing participant education. Prior to joining Vestor Capital, Peter was a Financial Advisor at Merrill Lynch for 4 years and owned Mullins Computer Solutions, a computer networking and repair company. He holds a BS in finance from the University of Arizona, is a CERTIFIED FINANCIAL PLANNER (CFP®), as well as a Chartered Retirement Planning Counselor (CRPC®) and Certified Divorce Financial Analyst (CDFA®). Professional Licenses: Series 66, CFP®, CRPC®, CDFA®
Office: 312-641-2400
Email: pmullins@vestorcapital.com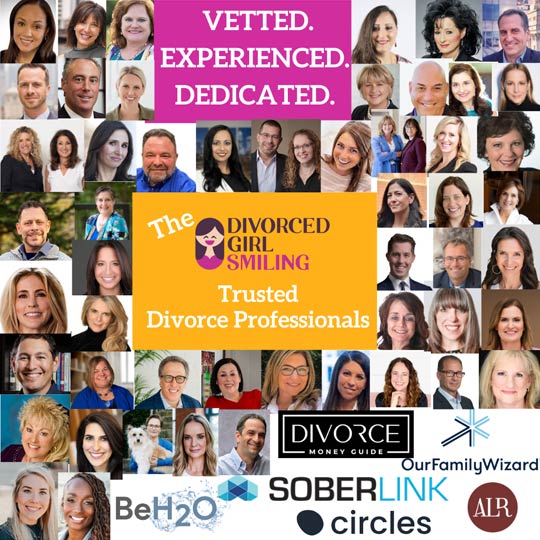 Share