Getting divorced is a major life change, and the process can be emotionally devastating. Having a healthy, productive relationship with your divorce attorney is key in managing the stress and anxiety during divorce.
In Atul Gawande's thought provoking book, "Being Mortal," he describes different relationships patients have with their doctors. In the oldest and most traditional relationship he explains a doctor would simply tell a patient: "'Take the red pill. It will be good for you.' [The doctor] might tell you about the blue pill; but then again, [the doctor] might not."
The other type of relationship he describes as "informative" and explains the doctor would say to a patient: "'Here's what the red pill does, and here's what the blue pill does,' [the doctor] would say. 'Which one do you want?'" Gawande goes on to explain that neither model is exactly right and that patients want "information and control, but [they] also want guidance."
As a divorce attorney, I aim to be thoughtful and purposeful about the relationship I have with my client. I focus on how to provide the best advice and how to work to further their best interests.
When selecting and working with an attorney, I recommend clients also be thoughtful about how they interact with their attorney and utilize their services.
Here are four tips aimed to maximize a productive relationship with your divorce attorney:
1. Be Heard.
Make sure you feel your attorney really listens to your wants and needs, goals and concerns. You do not need for your lawyer to listen to your entire personal story over and over (though they should certainly be informed of the facts and your feelings). It is important your attorney really understands you so that he or she can make appropriate and sensible recommendations with the intent to get you the best outcome.
2. Listen to Advice.
Be sure to listen to your attorney and his or her advice and analysis. Attorneys are well-trained in telling you what the law provides, in explaining your rights and obligations, and the setting forth likely results of your case. It is important to listen: simply because you may not like what you hear (which is often the case in a divorce matter), it does not mean your attorney is wrong or that his or her explanation of the law is wrong. It may be unfair but that does not mean it is incorrect.
We often make the analogy that you may not like a doctor's diagnosis but it is probably not worth your energy to argue about the diagnosis (second opinions make sense but at a certain point you must accept). Energy is better spent figuring out how you are going to treat your problem. It is the same with your divorce lawyer: do not spend fees and unnecessary time arguing with your attorney about the diagnosis and the likely result in court.
You do not need to take their advice blindly, but if you respect and trust them and you selected them for their expertise, it makes sense to listen and try to process and accept what you are being told.
3. Ask Questions.
By no means should you listen blindly. It is your case and your life. You should always be comfortable to ask questions, test theories, and even push your attorney to consider different options. Your attorney should be open and responsive and not defensive. Do not be shy about making sure you understand advice, recommendations, and any documents you sign. But, at a certain point, when your questions are answered and you understand your options, you should strongly consider your attorney's advice as in how to best proceed. Do not ignore it or take it lightly.
4.  Trust Yourself.
This is often very difficult for clients involved in a divorce. Their world has just been turned upside down, sometimes realizing they never really knew their spouse and now they are involved in a court system that is foreign and intimidating. Often this is a process, but, if you trust and respect your attorney, trust yourself to make yourself heard, to listen to advice, to advocate for yourself, and ultimately to make the right decisions for yourself and your family.
Gawande concludes that the superior doctor-patient relationship is one where a doctor can determine the patient's priorities and "what matters most" to the patient. Armed with that knowledge, the doctor can then, essentially, say: "here's the red pill and the blue pill and this is why I think the blue pill is going to help you achieve the most." It is recognizing that there is not always a perfect choice but that with knowledge and good communication, an attorney and client can understand options and make the best decisions together and as a team.
In short, your attorney should act as your advisor: empowering you with information and then offering recommendations based on your goals and priorities. This is your right as a client and also your obligation to share in the decision making in a productive way that works to further your interests.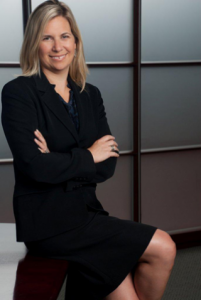 Amanda Clayman is a Senior Partner with Katz & Stefani. Recently named a "Best Lawyer" by U.S. News & World Report, Clayman is also designated a top family law practitioner in Illinois by the Leading Lawyers Network. She is also a member of the Illinois State Bar Association and the Chicago Bar Association.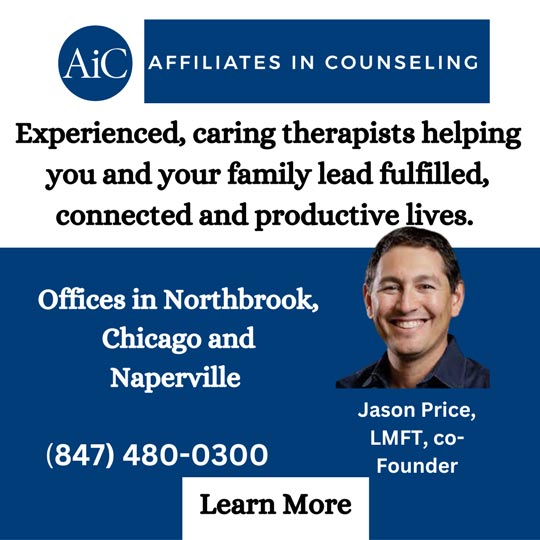 Share