For executives in a company getting divorced, get ready for what might turn out to be a complicated process. Not only will the road ahead likely be long and emotionally taxing, the finances of executives in a company are often complex, thereby complicating the division of assets. However, divorce is quite common for executives in a company. It is important for executives to hire a family law attorney who has extensive experience in representing executives to advise them through their divorce proceedings and beyond.
 Why do some executives in a company get divorced?
1. No Time for Your Spouse.
As an executive in a company, a lot of the hours in your day are spent working. For many executives, you might also work six to seven days of the week with very little days off or vacations. Although this is what it takes to be an executive and is what is needed to continue to live the financial lifestyle, time with a spouse can be compromised as a result resulting in resentment and marital issues.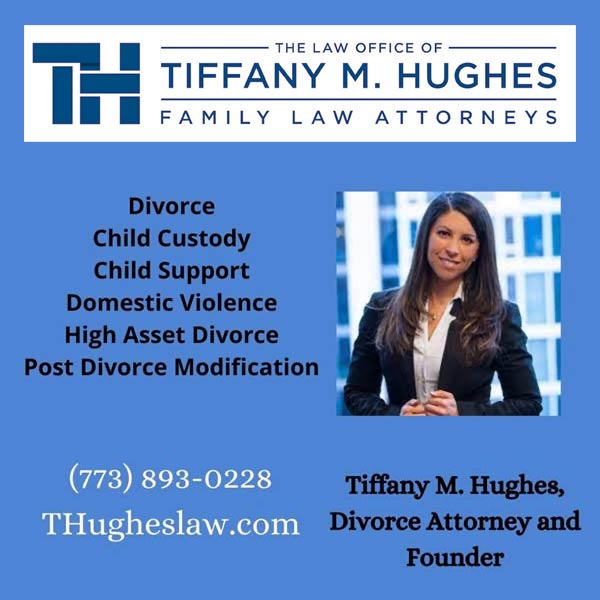 2. Inadequate Communication and Access to Money.
Frequently, when an executive in a company is getting divorced, they are the sole income earner for the family and are the sole spouse handling the finances. When that is the case, it creates an imbalance with the other spouse having no knowledge or access to the finances. Financial problems can also occur when one of the spouses starts hiding assets or incurring debts without the other spouse's knowledge.
3. Unequal Division Domestic Duties.
As an executive in a company, you likely have long hours and, after a long day of work, don't want to come home to household chores or duties. However, studies show that couples who share household chores have a lower divorce rate than those that don't. If the other spouse does not have devote as much time to work as the spouse in an executive position, the executive spouse would expect the non-executive spouse to handle the majority of the domestic duties, including household chores and child care, but without an honest discussion, setting of expectations, and agreement regarding the division of domestic duties, the unequal division may grow resentment.
Tips for executives in a company getting divorced:
1. Plan Ahead: Prenuptial (or Postnuptial) Agreement.
If you have not yet gotten married, it is extremely beneficial for you to enter into a prenuptial agreement with your future spouse. Typically, the prenuptial agreement outlines the entirety of a couples' agreement regarding finances prior to the marriage by listing all of each person's assets and debts and explaining each spouse's rights during the marriage and in the event of a divorce.
If you and your spouse have already married, but want to clarify each spouse's rights during the marriage and any agreements in the event of a divorce, you may enter into a postnuptial agreement with your spouse. When drafted by an experienced family law attorney and executed correctly, a postnuptial agreement can greatly reduce the complexity of your divorce proceedings and lead to a more agreeable and foreseeable outcome for both spouses.
2. Speak With HR/Payroll: Complex Compensation Plans.
In addition to an executive's regular salary, it is not uncommon for the executive to have other forms of compensation, including but not limited to bonuses, deferred compensation, pensions, stock holdings, severance agreements. The income you received during the marriage is considered to be marital and your spouse is entitled to a portion of the said compensation. Since Illinois is an equitable distribution state, the other spouse will likely get 50% of all marital assets (absent exigent circumstances). However, it is extremely important for executives in a company getting divorced to keep track of the vesting dates and payout schedules for said compensation plans.
Your spouse is arguably only entitled to vested income you have received. It is also important for executives in a company getting divorced to obtain each of their compensation plan documents and speak with the plan administrator's team to identify if the compensation received is divisible or if you will need to prepare a constructive trust or buy your spouse out of the portion they are entitled to. You need an experienced family law attorney that has extensive experience in complex compensation plans and the tax consequences thereof.
3. Disclose All Assets and Debts: Don't Hide Your Money.
You are not legally allowed to hide your money. Even if you consider the money to be yours because you worked for it, if it was earned during the marriage, it is marital income and your spouse is entitled to a portion of it. If you try to hide income or assets, you will be sanctioned.
4. Keep Organized Business Records: Business Valuations.
If you are the owner of a company and the company is deemed to be marital, you may need to hire a business evaluator to review business documents, including but not limited to partnership agreements and any and all financial documents, ledgers, reports, and statements, for purposes of valuing the business if you and your spouse are unable to agree to the value of said business. Once the business is valued, you will need to consider your options for what the division of the business value will be. Strategically it can make sense to just walk away from the business or to buy out your spouse's interest. Every business and circumstance is different, so make sure to speak with an experienced family law attorney to provide you with all options.
5. Protect Yourself and the Company: Addressing Privacy Concerns.
There are two main concerns regarding privacy during divorces: your privacy and the privacy of the company. Unlike some other types of cases, divorce proceedings are typically open to the public and, by default, filings are made part of the public record. As an executive in a company, your reputation is very important to maintain. Additionally, executives in companies often handle sensitive company information that could become implicated in divorce proceedings. Protective Orders and, in some cases, confidential filings, are an effective way to maintain said privacy and ensure that certain documents are not made part of the public record and your soon-to-be ex-spouse cannot share certain information and/or documents with others.
6. Work/Life Balance Going Forward: Make Time for Your Children.
As an executive in a company getting divorced, you are going to face many difficulties balancing your time in the future. If you have young children and want to still play a significant role in their lives, you are no longer going to be able to rely on your spouse to handle all of the caretaking responsibilities for the children. During your designated parenting time with the children, you will need to be able to handle all of the day-to-day caretaking responsibilities that your spouse may have previously been responsible for. There are many ways to tackle this and work through the changes that will result from the divorce. It will just require you to pivot and move and have some more flexibility that you previously were accustomed to.
7. Plan for the Future: Wills, Trusts, and Other Estate Planning Documents.
As an executive in a company, you are in the process of growing and maintaining your wealth. As such, you need to have the correct estate planning documents in place in case of your death. While you may have already had a will or trust during your marriage, once you are divorced, you will need to have a new will, trust, and other estate planning documents drawn up in order to properly allocate your assets and protect your estate upon your death.
At my Firm, we know that with your time already being stretched thin, and now dealing with a complex divorce is the last thing you want to do or have time to handle. We pride ourselves on providing you with the knowledge and ease to help you through this process and make it as simple as possible for you. I have dedicated my entire career to the area of Family and Matrimonial law, whereby I have represented top executives in some of the top S&P 500 companies. If you are an executive in a company needing help with your divorce, myself and my team will be there to help you through every single step of the process by providing you comprehensive and extensive legal advice.
Need More Information or Representation?
Are you an executive in a company needing help with your divorce? If you are looking to start or are going through divorce proceedings as an executive in a company and need more information regarding litigating your case in court, give The Law Office of Tiffany M. Hughes a call today at 773-893-0228 for a complimentary 30-minute phone consultation. Our entire practice is solely dedicated to the area of family law. We are highly experienced in helping executives in companies litigate their high asset, complex matters while protecting privacy and advocating for their best interests.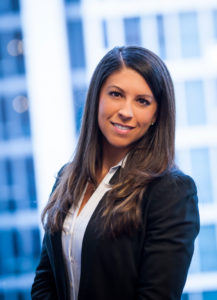 Tiffany M. Hughes is a divorce attorney and Managing Partner of The Law office of Tiffany M. Hughes. Recognized as a Top 100 Lawyer in Lawyers Magazine in 2018 and 2019, Super Lawyer from 2016 to date, and in addition to numerous other accolades, Ms. Hughes represents individuals in all aspects of family and matrimonial law proceedings, including litigation, mediation, allocation of parental responsibility (formerly known as custody), parentage, divorce and other child-related matters.
Share