Several years ago, when I began thinking about divorce, not only was I scared, angry, confused and heartbroken, but I also felt intensely overwhelmed  when it came to understanding the divorce process, how things work, legal documents, and the court system. What I wanted to know was, how I could part ways with my husband and still have security and peace of mind that my kids would be OK, that I would have the custody arrangement I desired, and that I would be OK financially.
So, I went to an attorney for a consultation. The woman was recommended to me by a friend of a friend. All I can tell you about her was, I walked in there a total wreck, and walked out feeling even worse!
Instead of easing my fears by listening to my situation and educating me based on my needs, this attorney was arrogant, cocky, full of herself, mean, and beyond intimidating. I was hysterically crying when I left her office, feeling hopeless.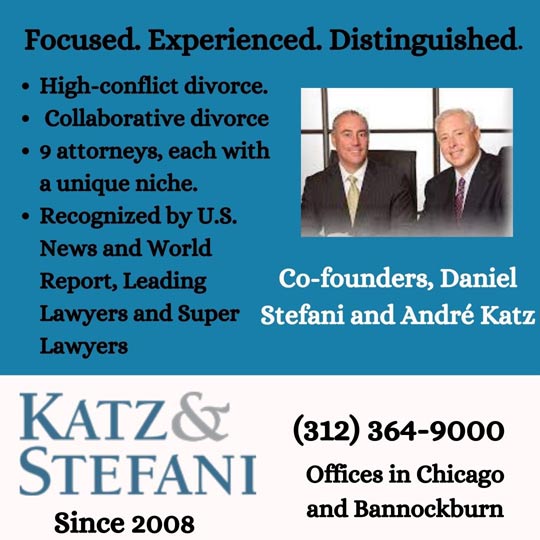 Because I don't want my readers to EVER feel the way I felt, I decided to offer those thinking about divorce a free consultation with a divorce attorney who is smart, trustworthy and compassionate, and who is someone who knows the law and can give you the answers you need to get started on your divorce journey.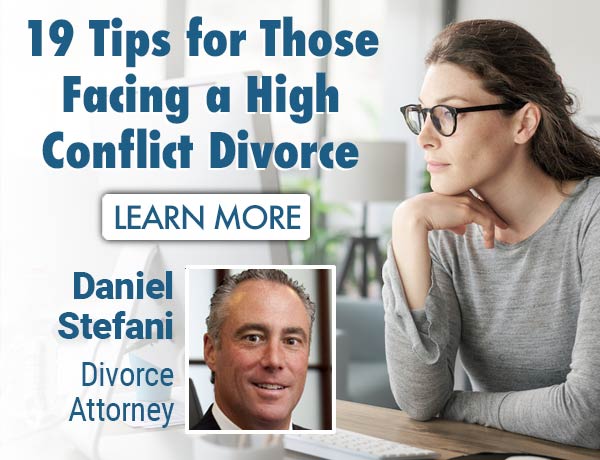 Dan Stefani, a veteran divorce attorney is the co-Founder of the Chicago based firm of Katz & Stefani. In our podcast, Dan talks about high conflict divorce. He also gives advice to those who are newly separated and offers tips on what you can do to improve your chances of having a quicker and less expensive divorce.
So, here is your complimentary consultation! Feel free to reach out to me (Jackie@divorcedgirlsmiling.com) or to Dan (dstefani@katzstefani.com) with comments or questions!
If you are thinking about divorce and interested in contacting Dan at Katz & Stefani, call: (312) 364-9000. I also know the other 10 attorneys from Katz & Stefani, and think very highly of each one. All of the attorneys are unique in their practices, so I am happy to recommend one of them, based on your needs, situation, and other factors.
I am also adding this video, in which I interviewed Dan about his two and a half decades of experience in working with clients. I hope it will give you a glimpse of Dan's knowledge, compassion and commitment to the profession.

Dan Stefani has been a practicing divorce attorney for 24 years. A graduate of The John Marshall Law School, Stefani is a Principal and co-Founder of Katz & Stefani. Since 2010, Stefani has been selected every year for inclusion in U.S. News & World Report's prestigious publication, "Best Lawyers in America," and was named by Chicago Magazine as a "Top Family Law Practitioner."  Learn more at the company's website.
Share