When couples decide to separate and get divorced, typically one partner decides to move out. The children then spend part of their time at one parent's home and part of their time at the other's home. Each divorce has its own unique schedule. In some cases, the parents split custody and the kids spend 50% of the month at Mom's house and 50% at Dad's house. In other cases, kids live with Mom and spend every other weekend and Wednesday nights at Dads. There are many other types of parenting schedules, but there's something relatively new going on in the divorce world these days: the nesting parenting plan.
What is the Nesting parenting Plan?
The nesting parenting plan, also known as "bird nest parenting," is when there's a shared custody arrangement between the spouses to maintain the marital home, and the children live in the home 100% of the time. The parents are the ones who go back and forth, taking turns living with the children in the home; although not at the same time. Nesting is rare, however the concept is not new. In Sweden, where equally shared child custody has been commonplace for decades, some divorced parents have been living the nesting parenting plan since the 1970s.
The concept gained traction when famous actors and actresses began to share publicly that they engaged in nesting during and after their divorces.  One well known celebrity, Gwyenth Paltrow, had a huge effect on the divorcing community when she introduced the concept of 'conscious uncoupling.'  She and her divorcing spouse engaged in a type of nesting arrangement. Likewise, there was a television show that showcased nest parenting: Splitting Up Together.
The Risks of a Nesting Parenting Plan
Where do the parents live when it is not their time to live in the marital home?  Would there have to be separate residences? Who bears the cost for all of these homes? What if the parents want to move on with their lives and begin to have relationships or marry again?
When you have a new spouse in your life, how will your spouse handle the nesting parenting arrangement? What if the new spouse or the new marriage produces more children and therefore there are more siblings involved? What happens to the arrangement then? Let's just be honest: What if there are safety issues and concerns between the ex-spouses? Additionally, the nesting parenting plan fosters a lot of communication between spouses; something many couples don't want because it makes it harder to move on. The couples in a nesting situation are forced to manage the house together. So, things like cleaning the home, repairs, maintenance and more come into play. Think about it. Couples get divorced because they don't want interaction with their spouse anymore. For these couples, nesting might not be the best option.
The Benefits of the Nesting parenting plan
The most obvious benefit is that the children don't have to leave their home. They remain in a place that has been a constant, safe, and familiar place to them.  Also, the children are not moving from place to place every other weekend or week to week. Therefore, from the child's perspective it is seen as a more stable environment. Kids might feel more like a family, and they might also not feel the effects of the divorce as dramatically as other kids, whose parents move into new homes and who are going back and forth from house to house.
In closing, the nesting parenting plan works for some couples, but not all. The decision to nest should be based on many different factors, including the divorcing spouse's relationship, the circumstances of the divorce, the parents' careers, the ages of the children, the relationship statuses of each parent, and more. The best people to talk about nesting with are: your divorce attorney, divorce mediator, divorce coach, therapist, and of course, each other.  Nesting is a wonderful parenting plan if all the pieces fall into place. And, if nesting isn't for you, don't feel guilty! With good parenting, and minimal fighting or badmouthing your ex in front of your kids, having two homes for the kids is perfectly acceptable.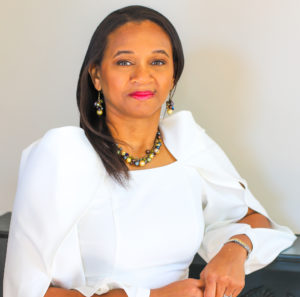 Wendy M. Bowen is admitted to practice in state and federal court in South Carolina Bar and the United States Court of Appeals for the Fourth Judicial Circuit. She was educated at the College of Charleston (B.A., History) and Touro College, Jacob D. Fuchsberg Law School in New York. She is currently pursuing her Ph.D. in Public Policy at Liberty University. After graduating law school, Wendy began working for a local non-profit organization providing community education and training for professionals about domestic violence and sexual assault. She also assisted victims of domestic violence with legal representation in South Carolina family courts. After five years of exclusively practicing family law, she pursued a role as prosecutor for the City of Florence, South Carolina. Following her work as a prosecutor, Wendy worked at the South Carolina Department of Social Services, as a managing attorney.
Wendy is currently the owner of the Bowen Law Firm, LLC located in Columbia, SC. She limits her practice areas to family, personal injury, and medical malpractice law. True to her devotion for family law issues, she is a SC Certified Family Court Mediator, a Bronze Member of the National Association of Counsel for Children, a member of the American Professional Society on the Abuse of children and the American Bar Association. She is a member of Alpha Kappa Alpha, Sorority, Incorporated. Enjoys community service work and serves on councils and committees that have a focus on prevention of family and dating violence. While building her law firm, Wendy is also working hard to open Family Options, a supervised visitation and mediation center in Richland and Chesterfield Counties. Wendy is married to Cornelius, and they have two daughters, Shaquila and Cortney.
Share