Meet Wendy Bowen, South Carolina Divorce Attorney and Founder, Bowen Law Firm, Columbia, South Carolina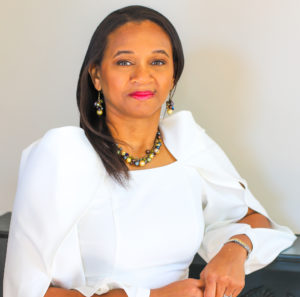 I am so pleased and honored that attorney, Wendy Bowen has decided to become a DGS partner. Upon meeting Wendy and spending time learning about her life and work experience, I quickly realized what an amazing person she is.
Wendy, who has been practicing law for 18 years, is the Founder of her South Carolina law practice, Bowen Law Firm. A certified divorce mediator, as well, Wendy's passion is family law for women. She handles cases through both the litigation and mediation processes. Wendy also practices personal injury and medical malpractice, and has also represented victims of domestic violence. Before her career as a divorce attorney, Wendy spent time working as a prosecutor, and also worked for a non-profit organization that help victims of sexual assault and domestic violence.
To learn more or schedule a consultation, you may call (855) 523-9377 or visit her website.
Sincerely,
Jackie Pilossoph, Editor-in-chief, Divorced Girl Smiling
Wendy's Bio:
Wendy M. Bowen is admitted to practice in state and federal court in South Carolina Bar and the United States Court of Appeals for the Fourth Judicial Circuit. She was educated at the College of Charleston (B.A., History) and Touro College, Jacob D. Fuchsberg Law School in New York. She is currently pursuing her Ph.D. in Public Policy at Liberty University. After graduating law school, Wendy began working for a local non-profit organization providing community education and training for professionals about domestic violence and sexual assault. She also assisted victims of domestic violence with legal representation in South Carolina family courts. After five years of exclusively practicing family law, she pursued a role as prosecutor for the City of Florence, South Carolina. Following her work as a prosecutor, Wendy worked at the South Carolina Department of Social Services, as a managing attorney.
Wendy is currently the owner of the Bowen Law Firm, LLC located in Columbia, SC. She limits her practice areas to family, personal injury, and medical malpractice law. True to her devotion for family law issues, she is a SC Certified Family Court Mediator, a Bronze Member of the National Association of Counsel for Children, a member of the American Professional Society on the Abuse of children and the American Bar Association. She is a member of Alpha Kappa Alpha, Sorority, Incorporated. Enjoys community service work and serves on councils and committees that have a focus on prevention of family and dating violence. While building her law firm, Wendy is also working hard to open Family Options, a supervised visitation and mediation center in Richland and Chesterfield Counties. Wendy is married to Cornelius, and they have two daughters, Shaquila and Cortney.
Connect with Wendy on Social Media
Testimonials
Bowen Law Firm is a very reliable, helpful and knowledgeable law firm. Their professionalism and response time is impeccable. They went above and beyond to help me with my legal affairs and I truly appreciate them for that. Their office is warm and inviting and helps you to be calm when you are discussing matters that may be very difficult at the present time. You can tell Mrs. Bowen loves what she does and she definitely shows her compassion towards her clients as well. If I'm ever in a legal situation again I will be sure to return back to Bowen Law Firm to assist me in my matter!Thank you so much for all you have done for me and my family.  – Angela Scott
If you're looking for the best legal assistance and representation, Bowen Law Firm, LLC is the one to call! My experience with them was the top of the line professionalism, efficiency and precision. I didn't have to wonder with them, they were always on top of every matter at hand. They were more than capable for the job, Bowen Law Firm, LLC is #1! – Inez Moser
After two years of searching and praying the right attorney I found her. I had an attorney who passed away before my final hearing and Wendy Bowen took my case with no issues. I reviewed her website and I knew she was the perfect fit, still after being nervous through the process she encouraged me, she guided me and assured me multiple times. It was well worth what I paid and she is very knowledgeable at law, professional and sweet. I highly recommended her. – Dora Chardon
I have worked with Mrs. Bowen on several cases. Both Mrs Bowen and her staff were always professional, responsive and easy to work with. I have recommended several family members and friends to The Bowen Law Firm, LLC – LaTanya Hollis
Wendy, I have known her so long, has been my attorney and my family's attorney for 15 years. She is always the attorney I refer for friends and colleagues. She handles her clients with grace and compassion, all while standing in the fight. I trust her and can depend on her with all of my legal needs. – Elaine Henderson