As single parents, we have so much on our plates that we are trying to manage: our jobs, our kids, our finances, maintaining a household, getting along with the ex, social obligations, hobbies, and maybe a significant other. And, if you aren't divorced yet, the divorce process is like a whole other job! All of these things leave little time for the stress of being a single parent during market volatility; how your money is invested and how it is performing. And recently, market volatility is what everyone's talking about.
I don't know about you, but I try not to focus for more than a few seconds each day when I hear on the news that yet again, the Dow Jones has dropped. If I were to go online and look at my account, it would only cause me to get jittery and anxious.
What I have learned over the years is, you either trust your financial advisor or you don't. That's the bottom line. And, I trust mine—Vestor Capital. I've been a client for about 4 years and despite this recent market volatility, I am still extremely pleased with the performance and the service.
The team I work with at Vestor consists of two individuals: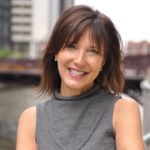 Elaine Moss, a Vice-president and Senior Advisor, who has been with the company for over 20 years, and who specializes in helping women in transition.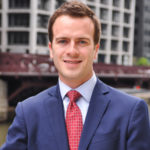 Peter Mullins, a Wealth Management Advisor who is also a Certified Divorce Financial Advisor and a Chartered Retirement Planning Counselor.
Through this recent time of market volatility, both have been in touch as much as I need, assuring me that they are on this, and that the only thing I need to do is sit back and wait it out, and let them continue doing their jobs. They closely monitor each client's portfolio and goals, and offer very individualized advice.
Vestor recently published this video that I thought I would share for anyone who might be stressed about market volatility:
It's not easy to hear "the market had another down day," or "We might be headed into a recession." I get it. But I find that as a single, working mom, all I can do is control what I can control on a daily basis, and have faith in the history of the Dow's performance, and the people at Vestor. By the way, Vestor employees are invested in the same investments that their clients are invested in. In other words, they're drinking the Kool-Aid.
If you are concerned about market volatility, you may reach out to Elaine. Or, feel free to reach out to me (Jackie@divorcedgirlsmiling.com) if you'd like more information about my experience with Vestor.
Like this article? Check out, "A Checklist For Protecting Your Finances During And After Divorce"
Share