SOCIAL MEDIA CAN IMPACT YOUR CHILD CUSTODY CASE by Nichole M. Waltz
Facebook, one of the most popular sources of social media, is used by more that a billion people every day. Many people communicate with friends and family through Facebook instead of writing, texting or telephoning. It's a valuable social media source for communication, but it can also be a source for gathering useful evidence in divorce and child custody cases.
Gathering Social Media Evidence
In Illinois child custody and visitation cases, discovery is an important part of any case. Discovery refers to the process through which each side in a child custody case is entitled to gather information from the other side to use in court. Facebook and other social media sites have made it much easier for a child custody lawyer to gather evidence in a child custody case.
Social media posts can reveal both positive and negative family and personal behaviors that may impact the outcome of a child custody case. Courts may strongly consider evidence in posts that affect the best interest of a child such as:
*Poor parenting skills
*Parental Alienation
*Personal injuries or accidents
*Family arguments or disputes
*Accusations of domestic violence or child abuse
*Accusations of neglect
*Willingness or unwillingness of a parent to abide by a child custody order
Social media can be a double-edged sword. Facebook posts by parents or extended family members can have a big impact on a child custody case. Social media posts and other online activities should be conducted in a manner that's beneficial, rather than harmful, to a child custody decision.
A child custody lawyer can gather evidence by obtaining posts and messages which can be later used in court. In complicated cases where Facebook posts or messages at issue can't be seen through a person's own Facebook account, the court can subpoena the information from Facebook.
In Illinois, judges are required to determine child custody based on the best interests of the child. Illinois child custody guidelines weigh heavily on every case. Facebook and other social media evidence can't be ignored as a valuable decision making tool, and it is routinely submitted in Illinois courts in cases that involve child custody and protective orders.
Should you have any questions about how social, media can impact your child custody case, please contact Nichole Waltz at Waltz, Palmer & Dawson, LLC at (847) 253-8800.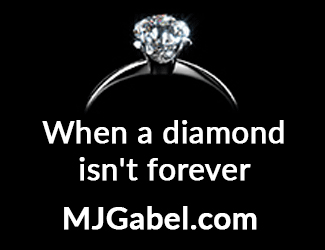 Share