This single dad dating needs some help. Read his story and feel free to offer him your advice!
I'm 33 and a single father. My wife left me for a woman. I find the dating game terrifying, with Tinder, Snapchat and all the latest dating tools I don't understand. My confidence is shattered and I don't even know how to talk to women. It doesn't feel like I have any sort of appeal. I feel like a teenager that freezes when talking to women and that's really scary. It feels hopeless at times.
First of all, I would love to give this single dad dating a hug. The advice I have to offer is not only for him, but applicable to both men and women who got divorced because their spouse left them for someone else.
When someone leaves, lets put aside anger, bitterness, hurt, resentment and other negative feelings toward the spouse for a minute, and focus on something else: It is very very easy to blame yourself, and think that the issue was 100% because you weren't good enough, weren't good looking enough, fun enough, smart enough, exciting enough, young enough, etc. etc. That the person left because of YOU.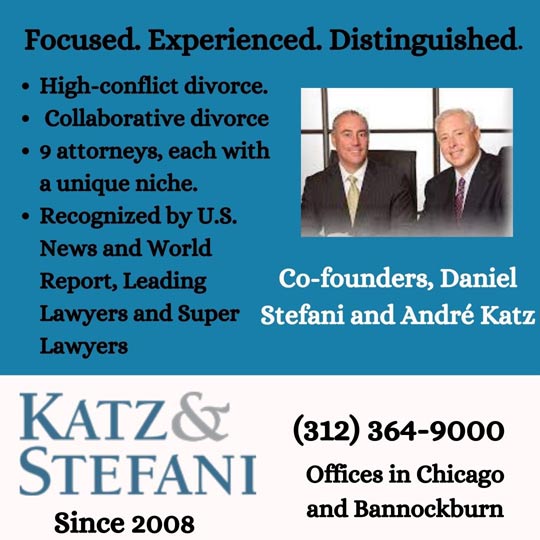 As a result of this thinking, self-confidence can begin to become a huge issue. If you weren't good enough for him/her, you must not be good enough for anyone and not worthy of romantic love. These feelings could even be subconscious.
What people in this situation don't realize is how NOT about them so much of it is. In this case, it seems like this woman's life didn't make sense to her. She wasn't living the life she felt she wanted. Does that make the guy a bad guy, a guy who isn't worthy of having romantic love? Of course not. In this woman's case, she felt she had to live her authentic life. She probably felt badly about it, or maybe they had a bad marriage and she didn't.
Knowing only what I know from the above email, I can say that however things transpired– whether he was shocked by her leaving or they had an unhappy marriage, or he thought it wasn't perfect but livable, this woman wanted out. That's the bottom line. So, if this guy can find peace and acceptance knowing that this wasn't his decision, that his ex-wife did what she felt she needed to do, maybe he can take it less personally.
I know what you're thinking. How can you not take your spouse leaving you personally??? Because I think there is some truth to the fact that when people leave, often times it is about them to some degree–something that is lacking in their life, some unhappiness, some unfulfilled need, and that doesn't always mean it's the spouse. The person might have issues from the past that have nothing to do with the spouse. Even cheaters. Maybe the cheating was done to try to mask some pain or put a Band-aid on the unhappiness.
So, that means there is no reason for the person who was left to lack self-confidence, or in his case to have his confidence "shattered" because there is more to the story!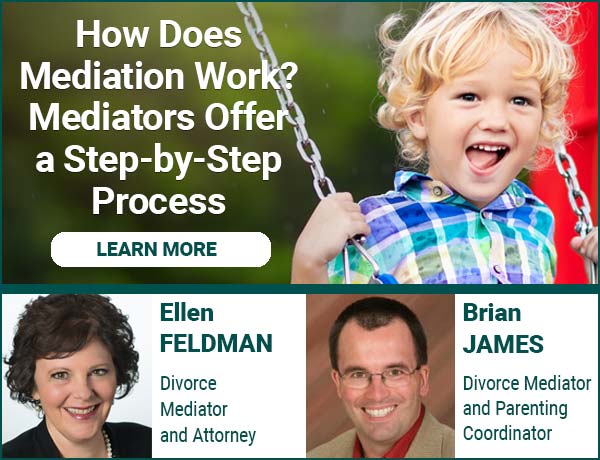 Look, dating after divorce isn't easy. I did it. The first relationship I was in after my divorce wasn't even a real relationship. It was just me being completely fixated on a guy who was host and cold. I am not proud of how I acted. I had no self-confidence and honestly, I will always feel kind of foolish around him because of it. It was as if I was lost and didn't really know how to act, how to be that non-needy, self-confident, poised woman. Instead, I was a wounded, insecure, semi-psychopath who said and did stupid things around him. I never liked myself around him.
Isn't this kind of what this single dad dating is saying? "I don't even know how to talk to women. It doesn't feel like I have any sort of appeal. I feel like a teenager that freezes when talking to women." I get that!
My advice is that gaining back self-confidence after divorce takes a lot of time. Months, years even. It takes looking in the mirror and letting yourself see what you want to improve. No, I'm not talking about getting Botox or losing weight. I'm talking about taking steps to make your inner-self someone you really like.
That might mean a career change, going back to work, improving your social life, changing some of your parenting style, exploring who you really are, and yes, maybe getting in better physical shape (although even more important than the way you look is getting physically healthy, through better eating habits and exercise.)
Here's the thing. Don't rush the single dad dating (or single mom dating) thing. There is no pressure to get into a long-term relationship right away. I used to hate it when people said, "Just go have fun!" but they were right. I don't mean have a bunch of one-night hook-ups, but rather go on some dates and learn how to make friends again. Just enjoy each day and go out in groups. Do fun things, things you have wanted to do but haven't gotten around to lately. Love and romance will fall into place when it's time, but you need to get yourself ready for the time when that door opens!
Everyone at some point in their lives has felt hopeless. "When are things going to change???!!!!!" is a question I have shouted through tears countless times in my life, especially after my divorce. What I didn't realize is that things are changing every single second of every day, and those changes are so subtle that it takes much longer than we want to see them. And, since I might be the most impatient person on the planet, that has been very frustrating to me throughout my life. But things did change! And they will continue to change.
So much that happens in life is out of our control. A spouse leaving is one of them. All anyone can do is try to make good decisions on all of the fronts of our lives, so that we have a better chance that change means good change. It takes a little while for self-confidence to come back. It also takes courage to put yourself out there again in the dating world. But people usually end up finding both, and believe it or not they fall madly in love, and they realize that everything happened for the best.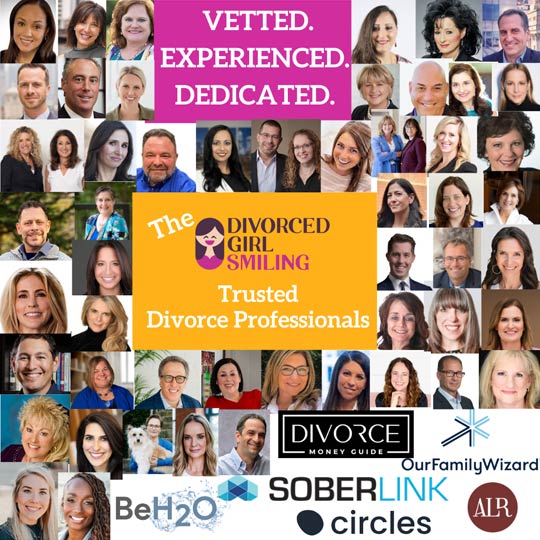 Share