The latest statistic I can find on second marriage failure rates is 72%. 72%!!!  Knowing these statistics, why would ANYONE enter into a second marriage? It's crazy, but they do. People love the institution of marriage and they have this incredible hope and they have good intentions, which I think is wonderful.
BUT, this blog is about something couples might NOT have when embarking on a second marriage, and something that might make the difference between success and failure of the union. Ready? Here it is. Two people might not have the same fundamental opinion about what marriage actually means.
Marriage, (a formal union recognized by law) means different things to different people.  I think to most people, marriage means commitment, meaning no one goes into a marriage who doesn't expect to be committed to the person, and to making the marriage work. But, what one person's impression of commitment is versus another person's might be totally different, and that's when problems can arise.
I know someone who thinks marriage means sticking with someone no matter what: through fighting, illness, addictions, even cheating. This person is adamant that no matter what, two people who enter into a marriage should stand by each other.
My opinion happens to differ from this. I think marriage does mean sticking with someone through fighting or illness or addictions and even cheating. But here's the difference. I think that a man and a women in a marriage have an obligation to treat the marriage (and the other person) with respect. I think that they have an obligation to continue to nurture the relationship and try to fix it when things aren't going well, and ALWAYS remember to cherish and treat their spouse with kindness and respect, no matter what.
I think that if someone fails to do these things over and over again, for a long period of time, and is unwilling to try to change the situation, the other person has the right to walk away. That's my honest opinion. Because, I think that's an entirely different circumstance than someone who becomes ill, or even has a regretful one night stand.
For example, let's say a couple's relationship changes, and they have gotten to a point where they argue all the time. They are bickering and not happy most of the time. One person in the relationship suggests counseling but the other person refuses. Let's say this goes on for months and still, the person will not try counseling, and instead turns to another man or woman and starts a relationship. Should the person who wanted counseling be expected to stay in the marriage?
There is no right or wrong answer. It's just a fundamental difference of opinion on what marriage means. So, if you are embarking on a second marriage, you might want to have this discussion with your future wife or husband. What is his or her definition of marriage? What are grounds for divorce? No one wants to go into a marriage talking about their divorce, but this is reality. Unfortunately (or fortunately) entering a second marriage is an entirely different ballgame than a first marriage.
Other things that should be discussed before a second marriage:
Who is going to pay what bills
The house: who owns it? What happens to it if the marriage doesn't work out?
Life insurance, long term care insurance, health insurance, auto insurance?
Savings accounts, 401k's, 529 plans?
Pre-nuptials?-touchy subject but reality for a second marriage in many cases.
What are the kid schedules going to be like? In other words, is it okay for the person to have alone time with his or her kids?
Holidays?
Vacations?
Lastly, why are we getting married? If you answer, "because we love each other," I don't think that's enough of a reason. There has to be intense TRUST, like you can close your eyes, fall back and let the other person catch you and not think twice.
AND, if you have even a shred of doubt, there is no harm in waiting. Although, I do have a friend who was married and divorced young. On her wedding day to her current husband, she said she had all kinds of doubts and almost called it off. 15 years and 3 kids later, she is very happily married. So, maybe we all have some ex-ghosts that will give us second marriage jitters.
Just remember, when it comes to second marriages, think of every "what if" scenario you can and talk about it! As my friend always says, "Get all the cards out on the table, every single one."
Maybe this advice will put you into the 28% second marriage success rate! I hope so!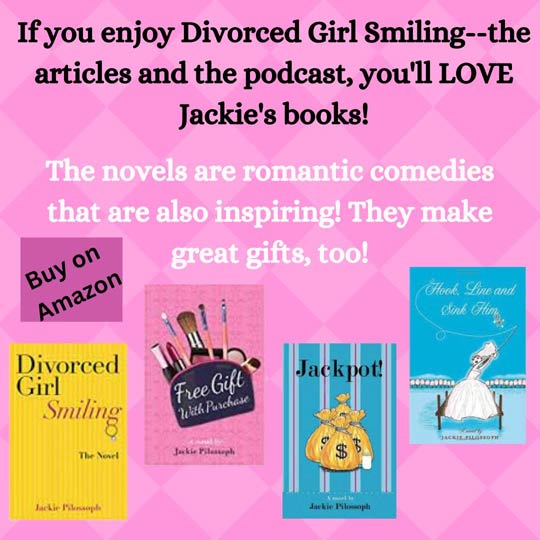 Share