Divorced Girl Smiling received this e-mail from a recently separated woman, and honestly, it hurt my heart.
My husband of twelve years and I have been separated for a little more than two months and divorce is only around the corner. I'm working hard to stay positive and healthy both for myself and for my children. Just when I think I'm over it, my heart goes right to his emotional infidelity with an office co-worker and I struggle to let it go. He will not admit any wrongdoing, but I know differently. I am unsure of the extent of it, but incessant texting/calling after work hours, a passcode on his phone, and then the deletion of his/hers text strands. This was all going on prior to our separation; we were having problems but I feel that his involvement with her has accelerated our divorce and left him unwilling to work on our marriage. I know that he is spending time with her but he refuses to be honest about it. How do I move on gracefully and let this go, especially when my husband refuses to take responsibility? He claims that he needs his space, but I fear that what he needs is to be with her and not me.
First of all, I'd give you a hug if I could. I'm so sorry you are going through this.
I have a few things to say to you that I think might help. The first is, it's only been two months. Do you know how short of a time that is? Besides the fact that I highly doubt "divorce is around the corner" (most cases I know take at least a year), I think you need to give yourself a break. "Staying positive and healthy" is wonderful, but when you say, "Just when I think I'm over it," I'm thinking, 'In two months, you're not over it.' How could you be over a 12 year marriage in two months? No one could be.
I'm not telling you to sit by and play the victim and wallow in your divorce, yet I want you to be kind to yourself. It's healthy to grieve it and to admit that you are deeply hurt. Cry all you want. Please don't hold it in (except in front of your kids.)
Here's the part that is frustrating. You don't have real proof, but you know in your heart that your soon-to-be ex is leaving for someone else. Sure, maybe you two had your problems, but he didn't make a move to divorce until he met someone he likes. Right? I'm not saying that SHE is the reason he's leaving, but she gave him the push he needed to walk out the door.
"He won't admit any wrongdoing but I know differently," you write. That must be driving you NUTS! It would anyone. In your heart, you know he had an affair (or even an emotional affair) but he won't ever admit it. EVER. Do you realize that? In 20 years from now, if you ask him, I doubt he will fess up. So, just accept it. In your heart, you know the truth. Isn't that all that matters? His dishonesty is HIS problem, not yours.
I love how you ask, "how do I move on gracefully?" That shows maturity, class, and insight. That means you want to take the high road and move on, and not become one of those angry, bitter people who plays the victim forever. Which also means, you will eventually have a great life again, probably one you never expected with someone you truly adore and who adores you. I know that sounds like I'm jumping too far ahead, but I just feel it. I really do.
Lastly, if he "needs to be with her" right now, just let it happen. You have no control over what HE does.
I remember when I was first separated, my ex began a serious relationship with someone and it drove me INSANE. I obsessed about it all the time, and always let myself think, 'He must be blissfully happy.' Looking back, I wasted so much time going to those negative thoughts, when I should have been focusing on myself and my kids more. Nothing good can come from fantasizing about your ex and his new, perfect relationship. Trust me, it's not perfect and it's EARLY. Really early. Just wait.  My ex and his girlfriend ended up breaking up six months later, by the way.
Here's my closing advice. Take one day at a time. Really take time to enjoy your kids, enjoy little things in life. Also, focus on your financial future and making sure you and your children are provided for, both by your ex and your professional career. And lastly, let yourself grieve until you are tired of it. Get support from your family and closest girlfriends. And what will happen is, the days of crying will become less and less. You go from crying every day to every other day and then every other week and then once a month and then less.
Best wishes to you for a really really happy future.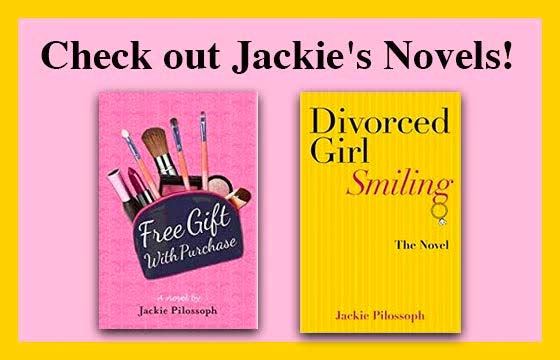 Share