I wrote this article that was published yesterday in the Northbrook Tower:
Enjoy!
Living on the North Shore and being divorced is a little bit like living in a fish tank. There are all these other divorced men and women, mostly with kids, swimming around in an enclosed area that they don't really leave.
We all keep swimming by each other, and most of us either know each other, know of one another, have some kind of connection through our children's schools or activities, have dated each other, or know someone one of us has dated.
Several years ago, I was set up with a guy by a married couple. We went out three times and decided to just be friends. I then found out that a lot of my friends were friends with the guy's ex wife, so she and I ended up at some of the same parties. It was very awkward at first, but now I'd consider her a friend, which is weird, because like so many divorced couples, the two of them are not friends. So, is it okay for me to be friends with both? Will one of them be upset if I'm friends with the other one? It's confusing.
The other day, I got an email from a friend of mine who is divorced, asking me if I knew a woman named "Kate."
"Yes," I replied, "She's a good friend of mine. Why?"
"She's dating my ex-husband," my friend answered.
Here's the thing. I am NOT a fan of the ex-husband, based on everything I've heard from my friend. So, now I have this dilemma. Do I tell my friend who is dating the guy how I feel? Or do I let the relationship take its natural course, having the opinion that the woman is with an unethical man? Probably the latter.
Recently, I ran into a divorced guy who looked really, really happy. He told me he is madly in love.
"Who is it?" I asked, knowing full well I would probably know her, or know who she was, or know someone who knows someone she knows and or has dated.
He told me his girlfriend's name and I gasped.
"Do you know her?" he asked.
Turns out, the woman dated a guy who dated one of my best friends, who told her the woman was "unstable," "scary jealous," and "a complete psycho."
So, I'm standing there wondering what I'm supposed to do with my information, when it hits me that the answer is absolutely nothing. I ended up keeping my mouth shut, figuring that if the woman really is unstable, scary jealous and a complete psycho, the guy will find out for himself.
I truly believe that if I lived in the city things would be different. Chicago is so much larger than our tightly knit North Shore community. That said, I love living here, and although I sometimes feel like the fish tank is a little overcrowded, this is my home, and I wouldn't move if you paid me.
Here's my advice to any divorced man or woman living on the North Shore. Remember that whatever you do, however you act, and however you choose to treat who you are dating, the chances are pretty darn good that word will get out about your good or bad behavior. It's sad, but true.
Secondly, think of your children. Is it really necessary to date one of their friend's parents? What if the relationship doesn't work out? Do you really want to put your child in an awkward position, or cause their friendship to suffer because you no longer speak to the parent? The reality is, unlike a young, single person, men and women with kids have to consider these things in the dating world.
Lastly, there are plenty of fish in the sea! Consider jumping out of the tank. In other words, if you're willing to drive further away from the lakefront or into the city, you gain back your anonymity, and that can really be a gift. It might not be as convenient to date someone who lives further away, but chances are, the man or woman you fall in love with won't have dated your neighbor's ex-husband's ex-girlfriend's cousin's ex wife.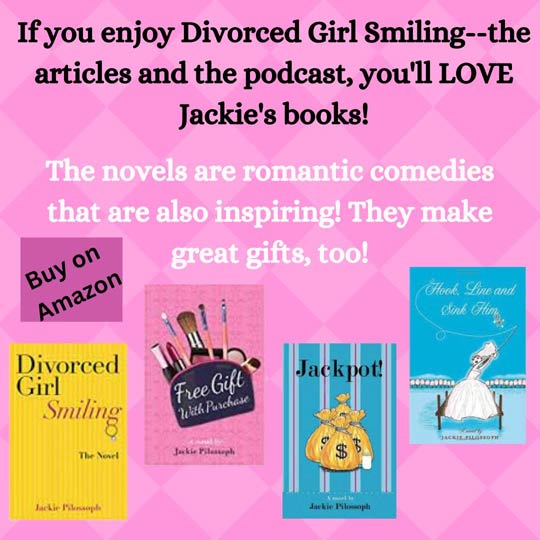 Share