The first time I heard about the Gwyneth Paltrow divorce was when I was watching the news and heard about some comments she made about being a new single mother.
Here is a quote from Paltrow from an article in USA Today:
"I think it's different when you have an office job, because it's routine and, you know, you can do all the stuff in the morning and then you come home in the evening," said the Paltrow. "When you're shooting a movie, they're like, 'We need you to go to Wisconsin for two weeks,' and then you work 14 hours a day and that part of it is very difficult. I think to have a regular job and be a mom is not as, of course there are challenges, but it's not like being on set."
First I'll tell you why I'm a little offended and then I'll explain why I'm not.
Why this comment is a bit insulting and makes Paltrow seem clueless:
As a single mother who works full time, I can tell you firsthand that no matter how hard you try, there really is no "routine," just like there isn't in the life of a famous actress. There really is no such thing as a 9-5 job unless you work in a retail store or a restaurant where you have no work to do when you get home. I actually fantasize about those jobs sometimes because it would be so nice to be able to come home and your work is done. That said, having a job like that usually doesn't pay as much as a job requiring more hours, which leads to other single mother problems. My work never ends and I know many people in the same situation. You get home and want to spend time with your kids, but there are emails needing to be answered, deadlines to meet, and of course, in my case, blogs to be written.
You never get "all the stuff" done, not only in the morning but EVER. The to do list is endless. And very much NOT like Paltrow or another famous actress, most single mothers don't have a driver, a housekeeper, a chef, a yoga instructor, a house manager, and two nannies. (Not saying Gwyneth has all of these, just guessing.) And also, NOT cutting Paltrow down. I've loved her in every movie I've ever seen of hers (even "Bounce") and  no one is saying she hasn't worked for it. She's earned what she has and no one should judge that.
Additionally, many working moms, (thankfully not me) have to travel for 14 days for work on a regular basis and they aren't being paid millions of dollars to do it. A friend of mine who has three young children just had to go to India for 2 weeks for her job.
Why Paltrow's comments are understandable:
 When you get divorced and become a new single mother, you have no idea what to expect. You are navigating an entirely new life and really, I can only speak for myself, but I was clueless. I went from having this cushy stay-at-home mom gig to the pressure of having to produce an income. I had never left my children with a sitter for more than a few hours, and the thought of that was really, really scary to me.
Everyone who gets divorced initially feels sorry for themselves and is really scared. That I can say with certainty and that's the impression I got from Paltrow's comments. She is trying to figure it out. She thinks she has it rough. She does! I think that's normal and I think in time, she will get into the groove, get used to her new normal. She will see other single moms around her and realize she has it better than them. She will see other single moms around her and realize she doesn't have it better than them.
So, I say cut Paltrow some slack. She's navigating. She's hurting. She's scared. I love her and I think she'll end up being a great single mom.
What's YOUR biggest single mom issue?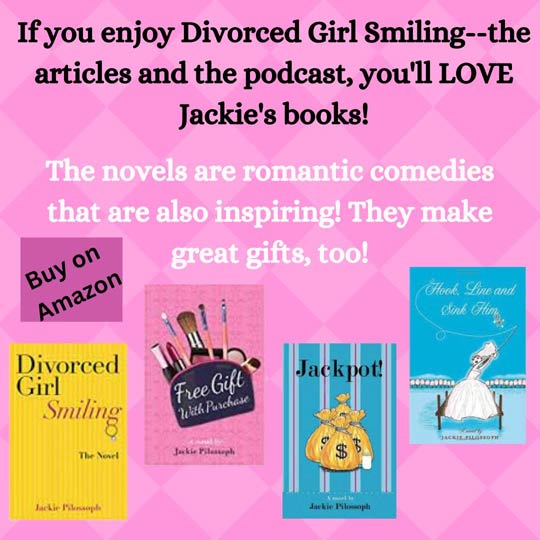 Share